Kids At Mississippi Daycare Traumatized By Alleged Employees In Ghost Masks Spurs Outrage
KEY POINTS
The incident happened at Lil' Blessings Childcare and Learning Center
Video shows children being traumatized by alleged employees wearing ghost masks
The Sheriff's office is looking to see if they can file any possible criminal charges in the matter
A video showing little kids wailing out of fear at a Hamilton, Mississippi, childcare center has appalled viewers of the viral clipping.
Multiple accounts have shared the video on Facebook that shows an alleged employee of Lil' Blessings Childcare and Learning Center sporting the Scream mask and hovering over the terrified kids, reported WCBI.
As seen in the video, the screams of the defenseless kids didn't deter the employees from scaring them further. One of the videos shows alleged workers laughing at the scared children.
Social media users claimed these activities went on for a full month before the videos emerged.
"It makes me so mad thinking about it. The poor babies were trembling so bad because they feared for their lives. They should never have to go through something like that!!" a Facebook post read in part.
The Monroe County, Ms. Sheriff's Department responded to the horrific videos Thursday after the videos went viral, and shared in a Facebook post that they are "working with the county prosecutor to see if there is any possible criminal charges that can be filed," the department shared on Facebook.
"It made me sick at my stomach to think of the terror those kids were enduring. It still does," said County Sheriff Kevin Crook in a statement, adding that he fully understands the backlash over the incident.
"I am thankful that the only lashing out over this has been verbal and in print. I pray that it remains that way," he said. No charges have been brought in the case yet.
Sheriff Crook also laid out the course of action in this matter, "Our Investigators do not bring charges based solely on our watching of a video, and we don't encourage others to run down to Justice Court and start filing away. We need time to dig into a situation and find out what the real facts of the case are... all of them. This is what we will be doing."
The videos have spurred outrage on Twitter as well, and one of the tweets identified one of the alleged employees of the facility as Oci-Anna Elise Kilburn.
"Imagine being a parent, and leaving your kids in the care of these miserable, overweight, trashy beasts. There needs to be a full investigation. I GUARANTEE this is NOT the only abuse that has taken place. Lil' Blessings Childcare, Hamilton MS" read another tweet.
"My blood is boiling watching this. When are these f'd ppl going to be taken care of. This is SICKENING," another irate tweet read.
The videos were filmed by Jennifer Kayla Newman who took to Facebook to defend herself against claims that she videoed the incident for laughs.
Newman said she didn't complain to authorities because of inaction over past complaints. "I recorded to get the proof and then the video was sent to parents to show them how their child was being treated," she wrote.
"I did not video this for sh**s and giggles. It was not funny to me. I did not get amusement out of this," Newman's post continued. People in the comments accused her of lying, with some saying they could hear her laughter in the video.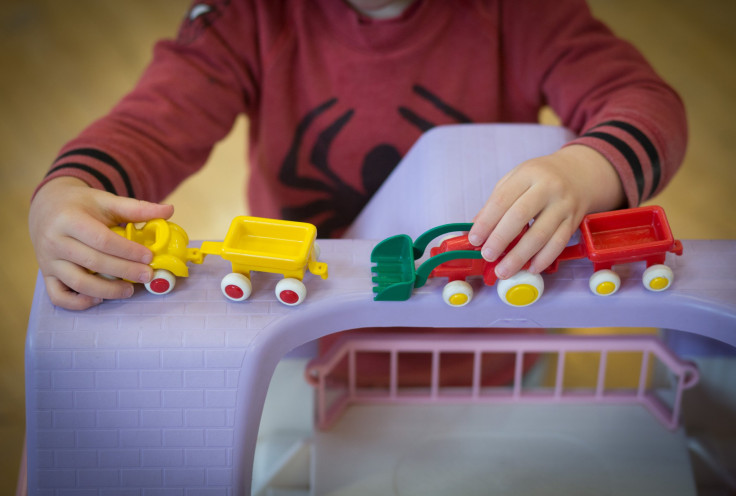 © Copyright IBTimes 2023. All rights reserved.
FOLLOW MORE IBT NEWS ON THE BELOW CHANNELS