Killing Cecil To Save Lions? Trophy Hunting Touted As Hope For Kenya Wildlife, But Conservationists See An Alternative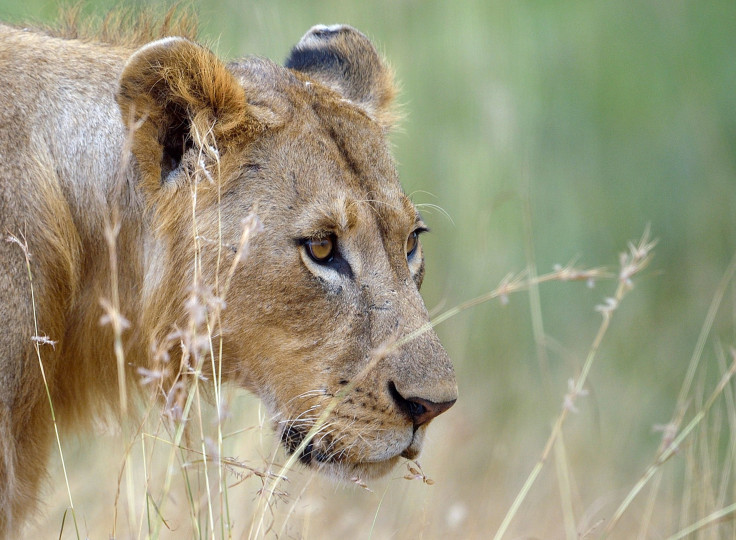 NAIROBI, Kenya — Every kid has a favorite animal. When Andrew Saruni was a boy, his was the leopard. Now 34, the affable safari guide was first beguiled by the spotted big cat growing up in Narok, a small town about 68 miles west of here, adjacent to Kenya's expansive Masai Mara game reserve. Electricity and other modern amenities were scarce back then, but animals were ubiquitous, instilling in Saruni a lifelong passion for Africa's rich array of wildlife. To this day he bristles at the thought of a single majestic beast being done in by a hunter's bullet.
"It's disgusting to kill wild animals," he said one afternoon on a game-watching drive in Nairobi National Park, a dazzle of zebras grazing in the distance. "It's wrong to kill them. If you need your meat so bad, just slaughter your goat, slaughter your cow."
His view reflects the distinctively robust culture of conservation that courses through Kenya's rural communities, where coexistence with wildlife is a fact of life for many residents. Although trophy hunting — often a code word for well-to-do Westerners paying thousands of dollars to slaughter game animals for sport — is common throughout sub-Saharan Africa, Kenya outlawed the practice in 1977, and it maintains a strict ban on the consumptive use of all wildlife. No killing, no eating, just loving.
But Kenya's love for its wild animals hasn't done enough to save them from the brink of oblivion. In the decades following the ban, the country's Mara region lost more than 70 percent of its large mammals, according to a 2011 study published in the Journal of Zoology. And new research suggests the situation is as dire as ever. An October report from Kenya's Ministry of Environment and Natural Resources found that up to 107 of the country's wildlife species are facing extinction.
No one disagrees on the main drivers of the decline. Illegal poaching is rampant in Kenya, and a loss of habitat due to human development has made matters significantly worse, a consequence of Kenya's exploding population, which has quadrupled since the country gained independence from Britain in 1963.
But some say Kenya's hard-line stance against hunting and trading is exacerbating the problem. Because wildlife animals in Kenya are controlled by the government, local communities have been left with no way to derive direct economic benefit from them. For landowners, the large swaths of area required to maintain the animals are more lucrative if they are converted into farms and filled with livestock. Wildlife, meanwhile, is seen as a nuisance or worse for many communities.
"The wildlife has no value in Kenya," said Charles E. Kay, an ecologist and professor of political science at the Huntsman School of Business, and an avid hunter. "You can't legally kill it or feed yourself with it, or anything else. And there's always a cost to having that wildlife."
With its longtime ban on the practice, Kenya remains a unique test case for growing anti-trophy hunting sentiment. The debate hit fever pitch this year after a beloved lion named Cecil was killed in Zimbabwe by a Minnesota dentist, sparking fierce criticism from animal rights groups and fueling a backlash that set social media ablaze with condemnation and death threats. On Monday, the U.S. Fish and Wildlife Service is expected to place lions in certain parts of Africa under the protection of the Endangered Species Act, a move that would restrict or ban hunters from bringing trophies into the United States from certain countries, the New York Times reported.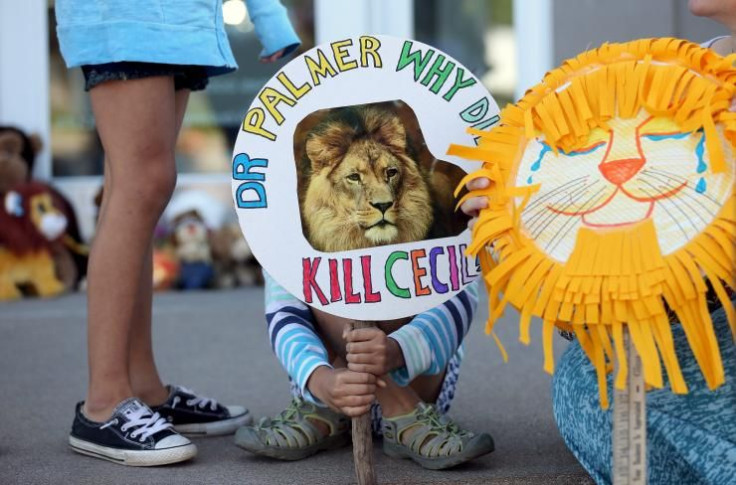 Kay echoes a mantra of the pro-hunting community: Hunting saves wildlife by turning animals into commodities. Trophy hunters will pay anywhere from a few hundred dollars to kill smaller animals like warthogs or impalas, to upward of $25,000 to kill a lion and $40,000 for an elephant. That's in addition to pricey per-day hunting fees. Supporters say the activity, and the money in generates, incentivizes communities to invest in wildlife. For proof they point to countries like Namibia and South Africa, which allow paid trophy hunts, and which in contrast to Kenya have seen increases in some wildlife populations.
"As far as large game animals, the landowner owns them," said Kay, who has participated in a number of paid hunts in South Africa, and who wears the term "hunter conservationist" like a badge of honor. "If you want to shoot 15 of this and six of that, you pay for all that."
"It just depends on how big your checkbook is," he added.
Shoot Pictures, Not Bullets
On the front lines in Kenya, many conservationists say there is a better way to save wildlife, one that doesn't involve ammunition. A growing sustainability movement, called the "conservancy concept," is slowly improving the situation for the country's wildlife, they say. The concept is a relatively new idea in which wildlife conservancies lease privately owned land directly from local communities. Revenue is generated through the operation of eco-friendly tourist camps where visitors come to observe and enjoy the animals, not spray them with bullets. The concept was pioneered in the late 1990s by Jake Grieves-Cook, a Kenyan safari operator, who convinced landowners to set aside some of their land for wildlife in exchange for a steady income. The effort eventually grew into a vast network of conservancies throughout the Masai Mara, built on hundreds of privately owned slivers of land.
"It's like if you're renting an apartment — you pay your landlord every month whether you're using it or not," said Mohanjeet Brar, a conservationist and commercial director of Porini Safari Camps, one of the facilities founded by Grieves-Cook.
Proponents of the conservancy concept say it's a win-win for everyone. Safari operators lure paying visitors with the chance to explore the Kenyan bush and photograph exotic beasts; landowners are compensated for allowing the animals to roam; and animals, well, they get to live.
Brar said the camps even go a step further by hiring people who live in the communities to work at the facilities. "It's vital to engage with communities," he said, "and have a sustainable model that provides meaningful benefits, including employment."
One of those community members is Saruni, who is Masai, and who has worked as a safari guide for eight years. Saruni told International Business Times that he initially wanted to become a veterinarian but he couldn't afford the schooling. Working at the camp, he said, has allowed him to live out his dream of working with animals.
Seeing him use his Google-like knowledge of African wildlife leaves little doubt that he followed the right calling. At the drop of a hat, Saruni can describe the mating rituals of a black-chested snake eagle or explain the grazing habits of hartebeests. A lifetime around animals hasn't quelled his curiosity for watching them, and on game-watching drives in the Kenyan bush, he is quick to whip out his binoculars for a closer look at a sleeping lion or bathing hippopotamus.
"Wild animals don't belong to anyone, not even on a private conservancy," Saruni said, gazing out into an expansive grassland, surrounded by every shade of green imaginable.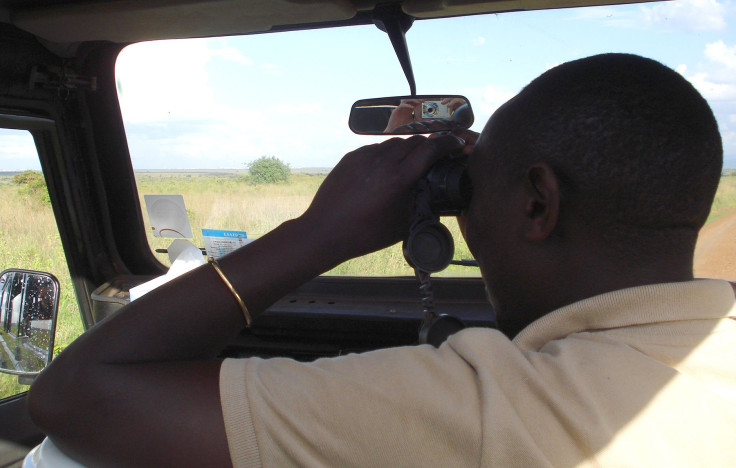 It's hard to predict how the conservancy concept will play out over the long term, but these days any system that depends on convincing people to visit Kenya is precarious. The country's tourism industry has been on high alert since the 2013 terrorist attack at Nairobi's Westgate shopping mall that left 67 people dead. Earlier this year, the massacre of 147 people at a Kenyan college further spooked would-be visitors. In June, the Kenya Tourism Board estimated the number of visitors to the country fell 25 percent during the first half of 2015 compared with the same period last year, Reuters reported.
Brar has witnessed the decline firsthand, saying 2015 has been one of the slowest years ever for Porini Safari Camps. He is optimistic 2016 will be better now that the U.S. Embassy lifted a travel warning for the Kenyan coast, and recent visits from world figures like President Barack Obama in July and Pope Francis in November have raised the country's profile.
But like the famous poster bearing Obama's likeness, "hope" is the watchword of the moment for Kenya's wildlife conservancies. "If tourism were to collapse here, we would see the decimation of key species," Brar said.
Locking Horns
If things look grim for Kenya's wild animals, it's not for lack of passionate people trying to save them. Kenya is home to some of the most acclaimed conservation organizations in Africa, including the David Sheldrick Wildlife Trust, which has gained worldwide praise for its elephant rescue program in Nairobi, where infant elephants left orphaned by poaching are rehabilitated and reintroduced back into wild herds. Raising awareness about the havoc wreaked by the illegal ivory trade is a big part of the organization's mission. One morning last month, after a crowd of tourists had gathered to witness the adorable sight of baby elephants drinking out of giant baby bottles, one keeper grabbed a microphone and turned a simple introductory speech into a rallying cry. "We call on everyone to join us and spread the message to stop poaching," he told the crowd.
But perhaps the animal that best represent Kenya's commitment to wildlife is the northern white rhino. There are just three known members of the subspecies left in the world (a fourth died at the San Diego Zoo Safari Park in November), and all three reside at the Ol Pejeta Conservancy in central Kenya, where they are closely guarded by armed security.
Keeping them safe isn't cheap. Elodie Sampéré, a marketing manager for Ol Pejeta, said a single rhinoceros costs the organization about $15,000 a year, and the northern white rhino requires extra care and security. Despite the cost, she said the animals should serve as a symbol and a warning that illegal rhino poaching, fueled by a mushrooming black-market demand for rhino horn in parts of Asia, is threatening the entire species.
"We see them as ambassadors for what can happen," Sampéré said. "If we don't act now, they will all be gone. Period, end of story."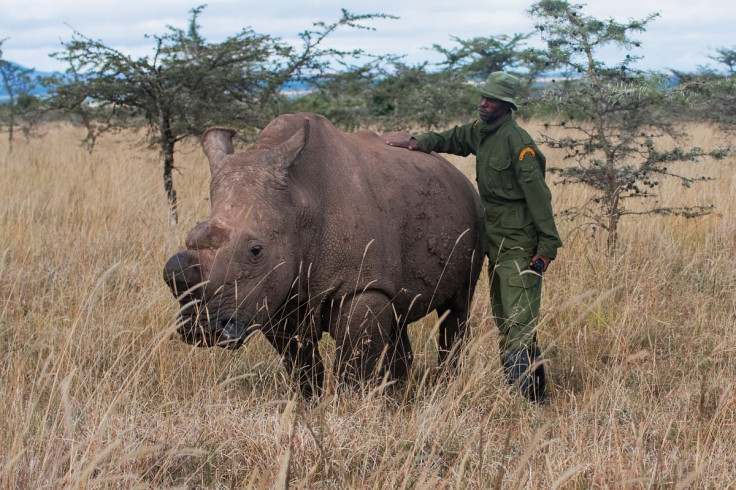 In contrast to the northern white rhino is the southern white rhino. A century ago, there were fewer than 50 left on the planet; today, the population is more than 20,000, according to the group Save the Rhino. Not surprisingly, hunters are quick to credit the rebounded population with sensible regulations on trophy hunting and consumptive wildlife use. "Look who saved the southern white rhino," Kay said. "It was South Africa, a bunch of white people, and a bunch of private landowners."
Five months after the death of Cecil, the uproar against the dentist who shot him has died down, but the next online furor is only a tweet or Facebook post away. Looking in from the outside, the cycle of backlash and outrage can feel like an echo chamber, with each side screaming over the other but neither willing to concede that the issue is more complex than can be summed up in a Change.org petition. Further compounding the discussion is the difficulty — some would say impossibility — of separating fact from spin in countries so infamous for corruption. Arguments for or against regulated hunting can quickly evaporate when facing the daunting possibility that little can actually be regulated.
In Kenya, the status quo will have to suffice for now, as efforts in Kenya to reverse the hunting ban never seem to gain much traction. Mohanjeet Brar said there is real proof that the conservancy project is improving matters, particularly for elephants and lions. But he acknowledged that the situation is dire enough that nothing should be ruled out.
"We should be open-minded to look at all available options before it is too late," he said. "The millions of well-meaning individuals that get passionate, and often very vocal, about saving Africa's wildlife should realize it takes money to make this happen."
Christopher Zara covers media and culture. News tips? Email me. Follow me on Twitter @christopherzara
© Copyright IBTimes 2023. All rights reserved.