Kim Kardashian Admits To Making First Move On Boyfriend Pete Davidson Due To NSFW Reason
KEY POINTS
Kim Kardashian admitted that she was the first to make a move on Pete Davidson because she's down to f--k
Kim said that her boyfriend is the best human being she has ever met, and he has the best heart
Kim's sisters Khloe and Kourtney Kardashian are both very happy for Kim and Davidson
Kim Kardashian got candid about what she did to get Pete Davidson's attention after sharing an onscreen kiss on "Saturday Night Live."
Kardashian, 41, opened up about her relationship with the comedian in the recent episode of Hulu's "The Kardashians" while chatting with her sisters Khloé Kardashian and Kourtney Kardashian. The celebrity mom of four admitted that she made the first move on the 28-year-old star after her hosting debut on "SNL" in October.
"So, this is how it went down with Pete. I did 'SNL,' and then when we kissed in [a] scene, it was just a vibe," Kim explained while recalling how their romance started, People reported. "And I was like, 'Oh, s---. Maybe I just need to try something different!'"
According to Kim, everyone attended her afterparty except for Davidson. She felt that he "does not give me the time of day." She waited for a few days and called the "SNL" producer to ask for Davidson's phone number, and when she got it, she contacted him.
"I text him. I wasn't even thinking like, 'Oh my God, I'm gonna be in a relationship with him.' I was just thinking, 'Heard about this BDE [big d--- energy], need to get out there, I need to jumpstart my — [laughs],'" Kim added. "I was just basically DTF [down to f---]."
Kim told her sisters that people thought dating Davidson was "a hysterical comedy show at all times." However, for her, their relationship is "just normal," and there are a lot of things she loves about her boyfriend other than his humor.
"Pete has got to be literally the best human being I've ever met, like the best heart," Kim gushed over Davidson in a confessional. "People always say, 'Oh, he's so funny.' ... That's like, fourth on my list of why I like him. Always wants the best for people, can handle anything, always does it with grace. He's really, really thoughtful, and humble, and just so genuine. I would say the perfect word to describe Pete is genuine."
Kim also shared how her beau made it easier for her to embrace her natural self. She admitted that their family is obsessed with skincare, but when she's with Davidson, she doesn't care if she has no makeup on, and it's a "refreshing feeling."
Kim said not everyone was down to her romance with Davidson, but her sisters were supportive of her. Khloe said she was "happy" for her sibling. Kourtney felt the same and was thankful for the comedian for making Kim happy.
"I definitely notice that Kim is happier. I think that she's so much nicer now, so thank you, Pete! I'm so into this new Kim," Kourtney said in a confessional.
New episodes of "The Kardashians" air every Thursday on Hulu.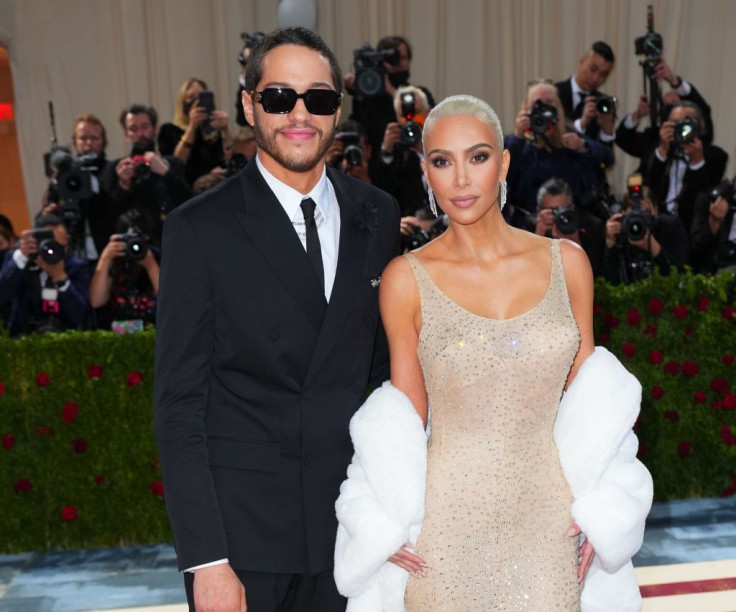 © Copyright IBTimes 2023. All rights reserved.