Kim Kardashian Discusses Potential Baby Names For Her And Kanye West's Son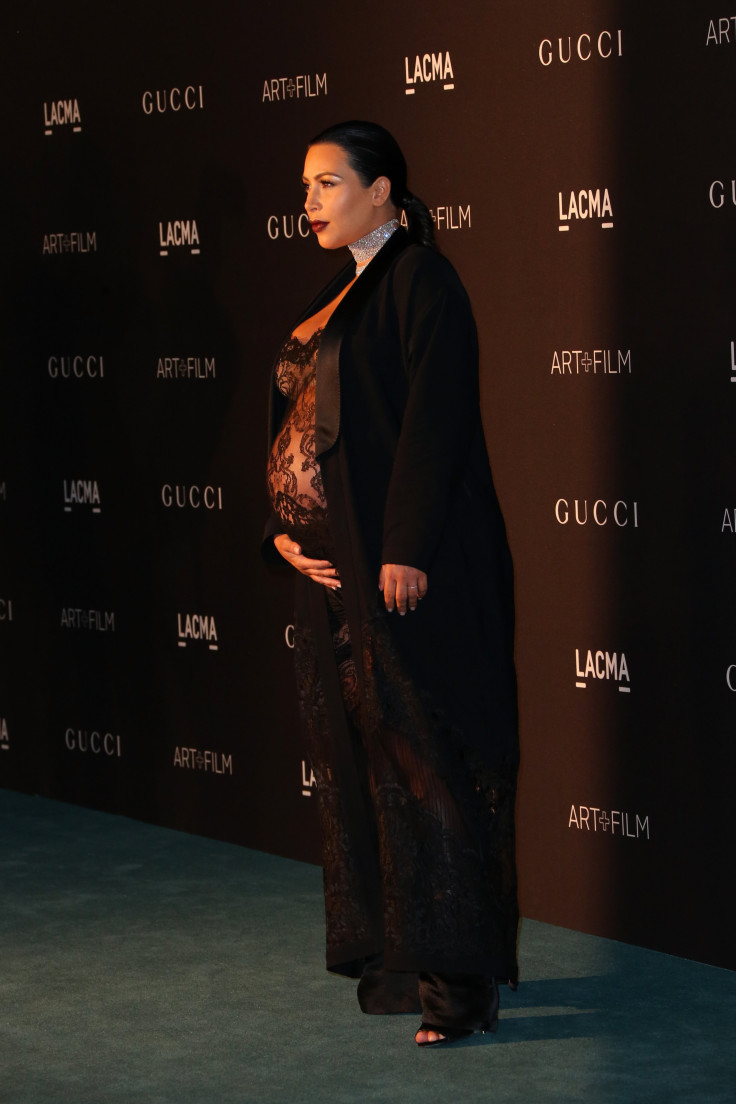 Kim Kardashian's due date is fast approaching, which has fans buzzing about what she might name her impending bundle of joy. Since announcing her pregnancy in May rumors have been circulating about the unborn child's name with many reporting that she and Kanye West are considering Easton, another directional nod to match their daughter's moniker, North West. The star of E!'s "Keeping Up With the Kardashians" is now speaking out about the rumors surrounding her son's name, shutting down speculation.
In an interview with E! News, Kim, 35, revealed that she and Kanye, 38, haven't even started thinking about baby names yet. She admitted it was "so crazy," but said they waiting until the last minute to decide on North West's name as well. Kim told the outlet she was certain it would come to them in time.
The reality star turned entrepreneur has been very open with fans about her second pregnancy. In a recent blog post Kim clued fans in to just how difficult pregnancy had been for her this time around. After fighting long and hard to even carry a child the "KUWTK" star said she found being pregnant to be "awful." She also opened up about her weight gain, revealing that to date she's put on 52 pounds. She later shared a video in which she said she wasn't "worried" about shedding the extra weight as she really enjoys "the challenge of getting back." She then defended her harsh comments about carrying a child, saying this is her experience and she wasn't going to sugarcoat it for anyone.
Although they haven't started thinking about what they will be naming their firstborn son, Kim knows for sure that some names aren't in the running. In June, she stopped by NPR to discuss her book "Selfish" and was asked about her second pregnancy. Kim said that she had heard the rumors claiming she and her rapper husband had settled on South, adding that she found it to be "so stupid." Kim told NPR it wouldn't be fair to her son to name him South because "North will always, you know, be better."
Kim's initial pregnancy announcement was made in a preview for the second half of "KUWTK" Season 10. In the clip the soon-to-be mother of two was shown telling sister Khloé Kardashian that she had finally successfully conceived. Season 11 premiered on Sunday and will reportedly chronicle Kim's woes as she endures yet another challenging pregnancy.
Kim is said to be due on Dec. 25, but has has yet to confirm her due date.
© Copyright IBTimes 2023. All rights reserved.