Kim Kardashian Divorcing BFF Brittny Gastineau?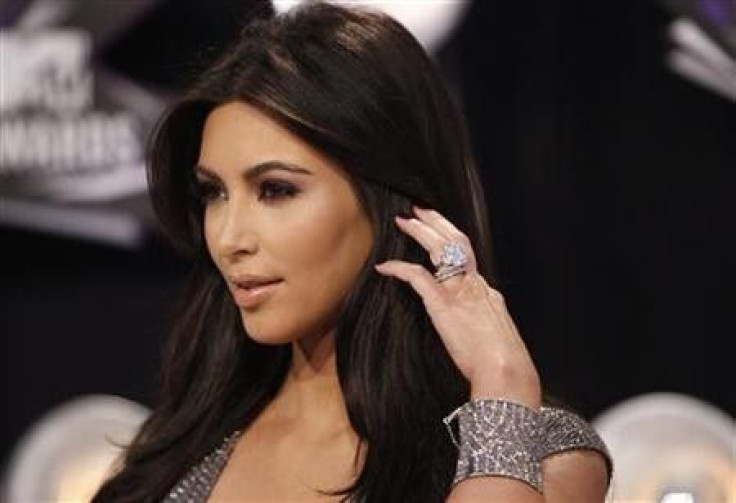 Kim Kardashian is burning bridges left and right lately: Two weeks after the reality star filed for divorce from Kris Humphries, her husband of 72 days, reports are surfacing that Kardashian is not on speaking terms with best friend Brittny Gastineau.
RadarOnline reportedly spoke to a source close to the situation who said that Kardashian stopped returning Gastineau's calls shortly after her lavish wedding to Humphries (where Brittny caught the bouquet).
Brittny was very concerned about Kim's decision to jump into this marriage, and she expressed that to her, in a very loving way, the unnamed source told RadarOnline.
It didn't seem to bother Kim at the time, which was around the time the engagement was announced. Maybe Kim felt like a fool, and perhaps she should have listened to Brittny. Brittny isn't the 'I told you so' type. She is very hurt that Kim has frozen her out of her life right now.
Brittny's Mom Lisa Gastinaeau also provided a cryptic comment to RadarOnline. Britt has always been a great friend to Kim, she reportedly said.
A story in Tuesday's New York Daily News indicated there was friction between the reality moguls, after Kardashian was a no-show at Gastineau's 28th birthday party in Beverly Hills. The birthday girl reportedly called a moratorium on discussing Kardashian or her divorce, warning guests she wasn't going to talk about Kim so don't bother asking.
Things may be tense, but the (former?) friends have not made their split official: They are both still following each other on Twitter.
© Copyright IBTimes 2023. All rights reserved.