Kim Kardashian Had Butt Enhancement, Says Doctor; Kris Humphries On Ex-Wife's Nude Photo Shoot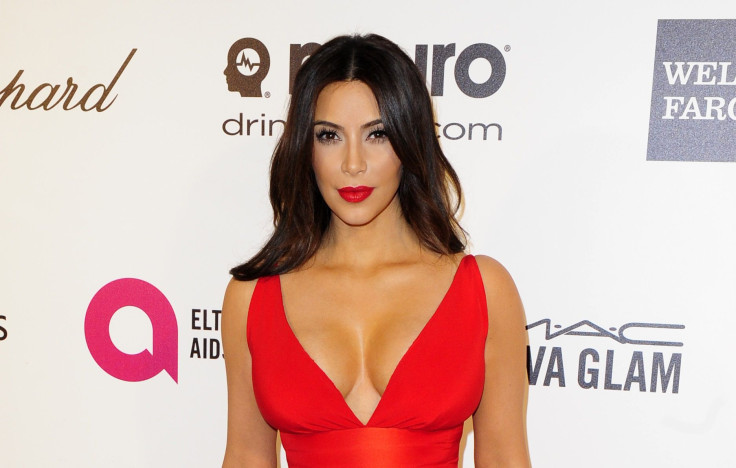 Kim Kardashian's recent nude cover shot for Paper magazine has raised doubts about the authenticity of the photos, while a doctor claimed that the reality TV star had butt enhancements, the New York Daily News reported. Photos of the star's behind have reportedly shown some changes over the years, giving rise to speculation that the images were doctored.
"Kim has had enhancement for sure," Dr. Basil Pakeman, a cosmetic surgeon, reportedly said. The doctor added that he could confirm that the "Keeping Up with the Kardashians" star got a fake backside because he had noticed a "little dot" near the top of her butt. "That's one of the incision points we use to inject fat during procedures," Pakeman, who performs Brazilian butt lifts at Manhattan Surgical Care said, according to the Daily News.
Dr. Victoria Karlinsky, another cosmetic surgeon, reportedly said: "She looks incredibly thin in the waist and has absolutely no body fat. I can't imagine anyone having enough body fat to create something like that," adding that, "the Paper magazine images do not look real."
Kardashian's former husband Kris Humphries was also asked about her posing nude for the magazine.
"I've always been a basketball-first kind of guy, and had a lot of success through everything. For me, it's just basketball, and that's where my outlet is, especially now. I'm on a team that's winning, and we're gonna be in the playoffs and do all that. It feels good. But everything else, I don't really pay a lot of attention to," Humphries said, according to E! News.
"I mean, a lot of times I don't even know what's going on," Humphries said. "I'm on ESPN and basketball websites and stuff like that. I'm not someone who's paying attention to things that don't really matter in my world."
On Wednesday, the magazine's editorial director Mickey "Mr. Mickey" Boardman told Us Weekly that the picture was "retouched."
"…There was retouching to clean things up and make things look amazing," he admitted. "That's what retouching is. It's not building an ass that isn't there or taking 50 pounds off the waist."
© Copyright IBTimes 2023. All rights reserved.
FOLLOW MORE IBT NEWS ON THE BELOW CHANNELS