Kim Kardashian, Kanye West Dating: Yeezy Dumps Her 'Via Text Message' Says MTO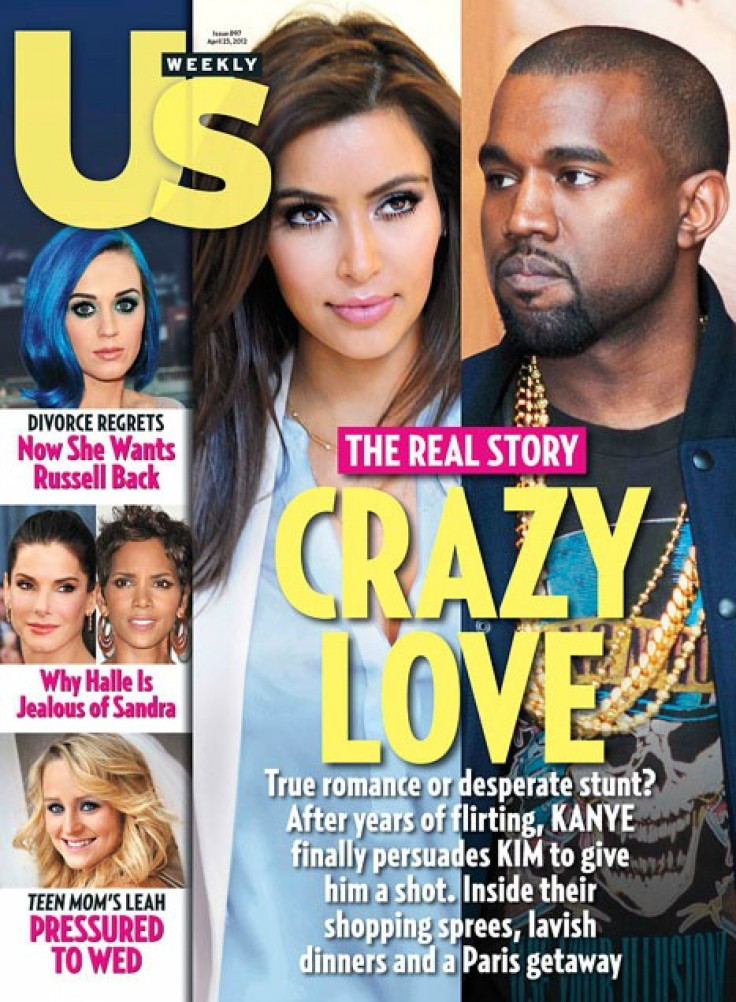 Kanye West has ended his quickie relationship with Kim Kardasian after she tried to bring her reality show cameras along with them for the Watch the Throne Euro-tour, MediaTakeOut is reporting. The popular gossip site claims that a good friend of Kanye fed them the exclusive, anonymous tip.
According to MTO's source the hot and heavy relationship hit a speedbump when Hip-Hop mogul Kanye West invited reality TV star Kim Kardashian to join him, Jay-Z and Beyonce on the European leg of their Watch The Throne tour.
Kim said yes, and then went behind Kanye's back and arranged to have her reality show TV crew join her and record Kanye, Jay-Z and Beyonce for her trashy show. When Kanye found out he quickly ended the relationship, uninviting Kardasian and unceremoniously dumping her.
News of the relationship between what some people have described as the 'two most narcissistic people in the world' first broke when Kim Kardashian was spotted leaving Kanye's house in the morning in the same clothing she was wearing the previous night when she went in. That same day Kanye released a song in which he rapped about falling for Kim while she was still dating Chris Humphries.
Kanye's song Theraflu included the lyrics: And I'll admit, I had fell in love with Kim / Around the time she had fell in love with him / Well that's cool, baby girl, do ya thang / Lucky I ain't had Jay drop him from the team.
TMZ claimed that the two had been 'eyeing' each other since 2004. However, TMZ's source maintained that they never acted inappropriately while Kanye was with Amber Rose, or while Kim was with Kris Humphries.
If MTO is correct, than it appears that Kim Kardashian and Kanye West's relationship has ended as quickly as it began.
FOLLOW MORE IBT NEWS ON THE BELOW CHANNELS