Kim Kardashian, Kris Humphries Divorce? Not Even Close to a Breakup: Report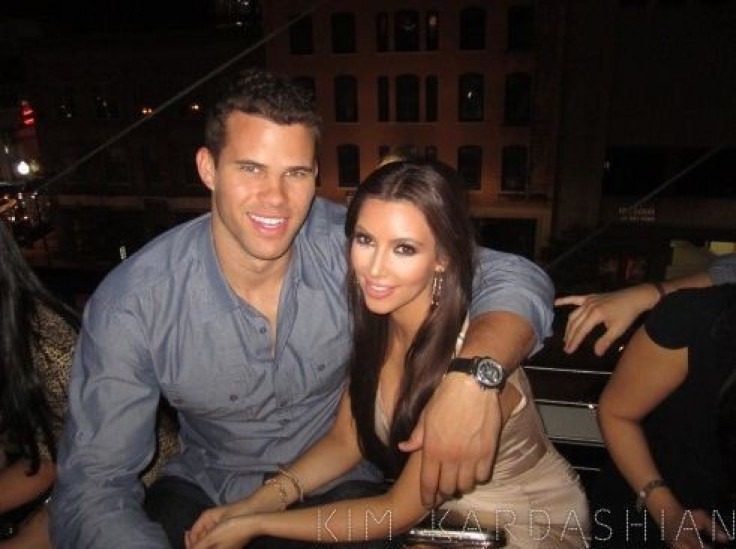 Kim Kardashian and her Husband Kris Humphries are not getting a divorce and they are not even close to breaking up, sources have told the media.
Sources told TMZ on Friday that rumors of the divorce or a break up are totally false. Kardashian and Humphries have been married for about two months now, but already the splitsville rumors have started.
Star Magazine has reported that Humphries was seen partying in Miami and New York without Kardashian and was flirting with many women. One girl allegedly gave Humphries a lap dance and then tweeted about it, noting, Just danced in Kris Humphries lap... SORRY KIM. Best night of my life.
Sources have also allegedly told Star Magazine that Humphries was acting like a single man.
The magazine also said Kardashian may have already consulted a divorce lawyer.
Life & Style magazine has also alleged that Humphries contacted his ex-girlfriend Bianca Kamber while on a recent trip to Toronto. Reports are that a Kourtney & Kim Take New York producer allegedly told that magazine that Kim's mapping out 2012, including holidays, and Kris isn't a part of it. Any itineraries for the future don't include Kris very much.
The New York Post's Page Six also reported that Humphries was seen leaving the couple's New York City apartment with boxes in hand - without his wedding ring. The couple was living at Gansevoort Hotel while the new reality series was being filmed.
But Kardashian and Humphries were seen dining together on Wednesday night in New York, despite all the rumors, along with Kourtney Kardashian and her boyfriend Scott Disick.
Sources close to both Kardashian and Humphries told TMZ that the couple is putting boxes together for their big move back to Los Angeles. They also plan to make the move together. Sources also told TMZ that Humphries isn't a fan of jewelery, hence the reason for the lack of a wedding ring.
© Copyright IBTimes 2023. All rights reserved.