Kim Kardashian Lookalike Sthefany Gutiérrez Hailed New Miss Venezuela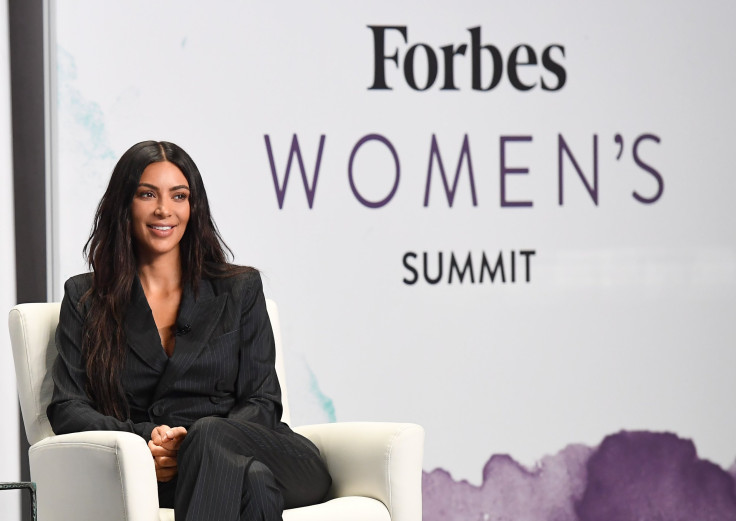 The reigning Miss Venezuela looks similar to Kim Kardashian.
On Nov. 9, Sthefany Gutiérrez, 18, was crowned as the new Miss Venezuela. Many of those who witnessed the pageant agreed that the beauty queen has a striking resemblance to the "Keeping Up With the Kardashian" star. Both have seductive dark eyes and black shiny hair. In fact, Gutiérrez can easily pass as Kardashian, People reported.
A number of fans immediately took to social media to point out Gutiérrez and Kardashian's resemblance. "They look 100 percent alike," one fan commented. Meanwhile, another follower called Gutiérrez the "Latin Kim Kardashian."
Although the two women have similarities in their looks, they have different interests. Kardashian is busy with her KKW beauty line. Meanwhile, Gutiérrez is planning to finish her law degree soon.
They beauty titlist is even considering to get a career in politics. "As a law student, I don't rule out pursuing a career in politics," she told Venezuelan newspaper El Nacional.
Meanwhile, Kardashian recently opened up about the struggles of having a surrogate for her baby No.3. The reality star confessed that she thought it was easier, but it turned out to be more difficult for her.
"Anyone that says or thinks it is just the easy way out is just completely wrong," Kardashian told Entertainment Tonight. "I think it is so much harder to go through it this way, because you are not really in control. And, you know, obviously you pick someone that you completely trust and that you have a good bond and relationship with, but it is still ... knowing that I was able to carry my first two babies and not, you know, my baby now, it's hard for me. So, it's definitely a harder experience than I anticipated just in the control area."
The E! personality added that even if she hated having a bun in the oven, she would have preferred to carry her own baby if she could. Unfortunately for Kardashian, she cannot because her doctor advised against getting pregnant again after delivering her second baby, Saint.
In a November 2016 episode of "KUWTK," Kardashian expressed her interest in having a third baby. However, according to the medical professional, getting pregnant for the third time would be a "high-risk pregnancy" for the reality star.
"You're always taking a little bit of a chance. There are situations where retained placenta could be life or death," the doctor said (via ET).
"You could bleed to death," her mom, Kris Jenner added.
This is the reason Kardashian opted to have a surrogate for her third baby. Kardashian confirmed her baby no. 3 in September in the new trailer for "Keeping Up with the Kardashians" Season 14.
Do you agree that Gutiérrez and Kardashian look the same? Drop a comment below.
© Copyright IBTimes 2023. All rights reserved.