Kim Kardashian Nude Mini-Dress: Shows Skin While In Paris With Kanye West [PHOTO]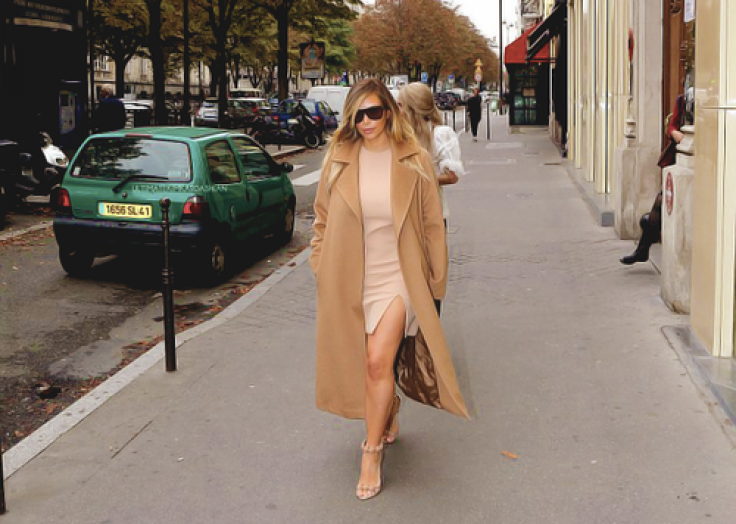 Kim Kardashian isn't shy about showing skin these days, three months after giving birth to North West. During Fashion Week in Paris over the weekend, Kardashian and boyfriend Kanye West made their first public appearance since their daughter was born.
Wearing a peplum black Givenchy dress that had a small slit and open-toe heels, the 32-year-old reality TV star showed that she's ready to be back in the spotlight. Then on Monday, she showed off even more skin, in a nude mini-dress that was covered by a beige overcoat. West complimented her style, wearing an all-white outfit with a blue overcoat.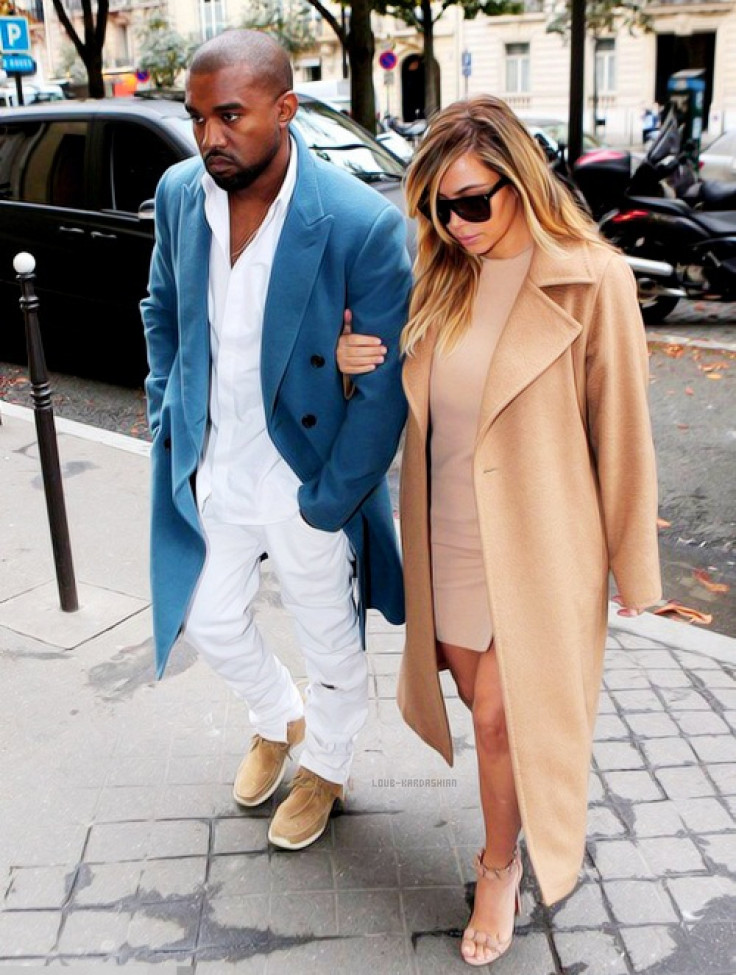 By the looks of it, Kardashian is quickly losing the weight she gained while pregnant after being widely criticized for putting on some pounds.
Though it's unclear how much more weight she has to lose, Kardashian has been working with celebrity trainer Tracy Anderson, who has whipped stars including Gwyneth Paltrow and Nicole Richie into shape.
"She's a gorgeous woman. I think the reason why the weight is coming off is because she's very connected. I went and met little North, and Kim's really taking it in stride," Anderson recently told E! "She's really connected to the baby, which is what's important. She's focused on the baby and nursing and taking her time."
Meanwhile, while Kim seems happy in love, her younger sister, Khloe, doesn't appear to be having such luck. Though she hasn't yet said anything publicly about her marriage to NBA star Lamar Odom, 29-year-old Khloe recently dropped Odom from her Instagram and Twitter name, fueling rumors the couple is headed toward divorce.
Odom hasn't been seen out with his wife as of late, and rumors have been continuing for the past few months that Odom has been cheating and indulging in substance abuse. Last month, he was arrested for allegedly driving under the influence. The couple had their four-year wedding anniversary last week, and though reports claimed Odom was buying Khloe a $100,000 gift, the reports turned out to be false. The pair didn't end up seeing each other, and it is unclear whether they even had contact on what was supposed to be a romantic day.
© Copyright IBTimes 2023. All rights reserved.