Is Kim Kardashian On Snapchat? 'KUWTK' Star 'Testing' Photo App But Does Not Share Username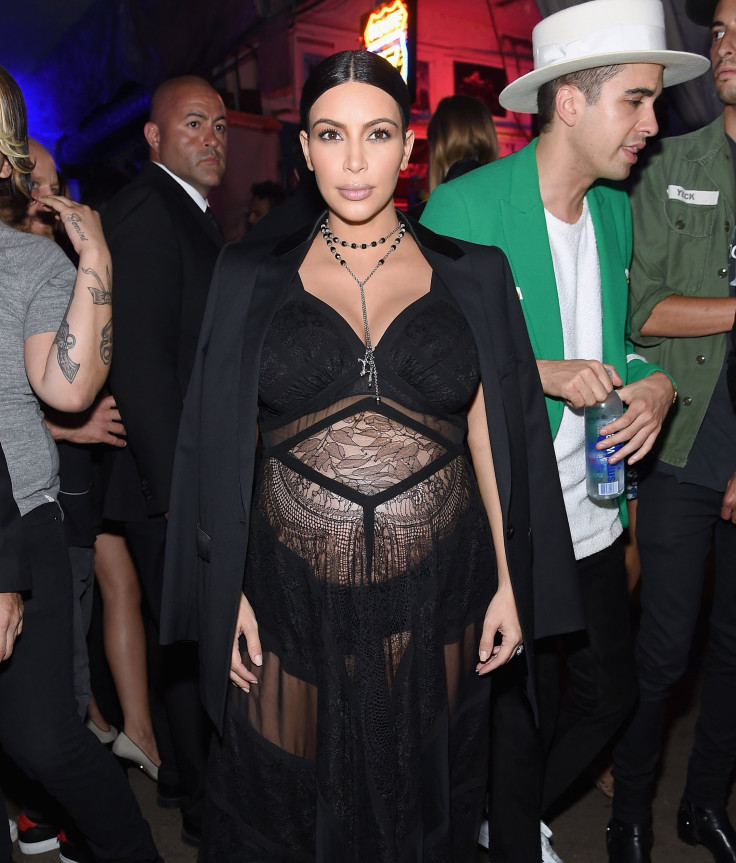 Snapchat users might be able to follow another Kardashian on the app! Kim Kardashian revealed on Twitter on Tuesday that she's "testing out Snapchat."
The 34-year-old "Keeping Up With the Kardashians" star shared the exiting news that she's experimenting with the app. However, you don't need to have a Snapchat to be able to see the photo. She shared the image on her website -- KimKardashianWest.com -- in the "behind-the-scenes" paid for subscription section. Although the image is "locked" for those that don't pay the $2.99 a month for exclusive content, fans of Kardashian can still see a portion of the image. The reality star and business mogul appears to be in a kitchen. She's making a kissy face in the picture with heart emoji's covering her eyes. "Love You!" the image is titled.
Unfortunately, Kim Kardashian did not reveal her Snapchat username – despite the countless fans that tweeted at her to share her account name. However, those looking to get their Kardashian fix can follow some of her family members. Little sister Kylie Jenner is on the app with the username Kylizzlemynizzl. Kylie Jenner's boyfriend is also on Snapchat with the alleged username Iamboluxury. Stepbrother Brody Jenner is on the app as well, and can reportedly be followed with the username nextjenneration.
For more celebrity Snapchat usernames click HERE.
© Copyright IBTimes 2023. All rights reserved.