Kim Kardashian Takes Extreme Precaution Against Coronavirus After Hearing Sister Khloé Cough
Kim Kardashian West isn't taking any chances when it comes to the coronavirus. The reality star and entrepreneur recently took extreme precautions to fight off the virus after her sister Khloé Kardashian coughed near her.
The 39-year-old "Keeping Up With the Kardashians" star shared a series of Instagram Live videos on Wednesday in which she discussed the coronavirus. In the footage, she invited a physician over with the intent of educating herself and others about the spread of the COVID-19 and how to avoid it, according to People.
"We have a doctor here and Caesar and I are going to show the new appropriate way to say hello," Kim said. The two men then demonstrated how to greet each other during the coronavirus pandemic by only tapping their feet together. Kim added the greeting should take precedence over bumping elbows as "you cough into your elbows."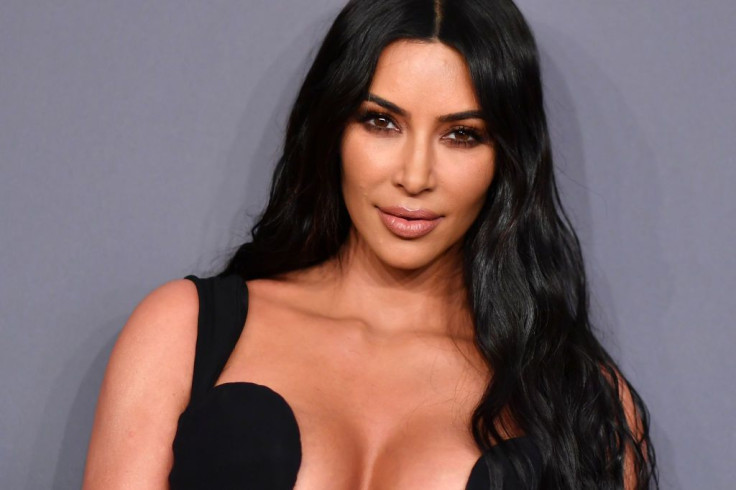 Kim then displayed something that her sister Khloé had handed her, a Pretend Makeup kit that is meant for her children. "I cannot give that to my daughter," the mother of four explained as she wiped it down with Clorox wipes. She explained that Khloé had been coughing around her and that she wiped down everything she came in contact with as a result.
"This is the new jam of what I'm doing every time someone even hands me something," Kim explained. "I saw her cough and I'm not down for that."
The Kardashian sisters have been focused on coronavirus lately, especially after Kim posted to her Twitter account on Wednesday a conversation they recently had about late psychic Sylvia Browne supposedly predicting the 2020 pandemic.
According to Hollywood Life, Browne's prediction from her 2008 book "End of Days" reads: "In around 2020 a severe pneumonia-like illness will spread throughout the globe, attacking the lungs and the bronchial tubes and resisting all known treatments. Almost more baffling than the illness itself will be the fact that it will suddenly vanish as quickly as it arrived, attack again 10 years later, and then disappear completely."
At press time, the Centers for Disease Control and Prevention (CDC) reported at least 175 confirmed cases of COVID-19 in the Kardashian's home state of California. In total, the U.S. has had 1,215 confirmed cases and 36 deaths as a result of coronavirus.
© Copyright IBTimes 2022. All rights reserved.
FOLLOW MORE IBT NEWS ON THE BELOW CHANNELS