Kim Kardashian Teases New Crush Nearly A Year After Pete Davidson Split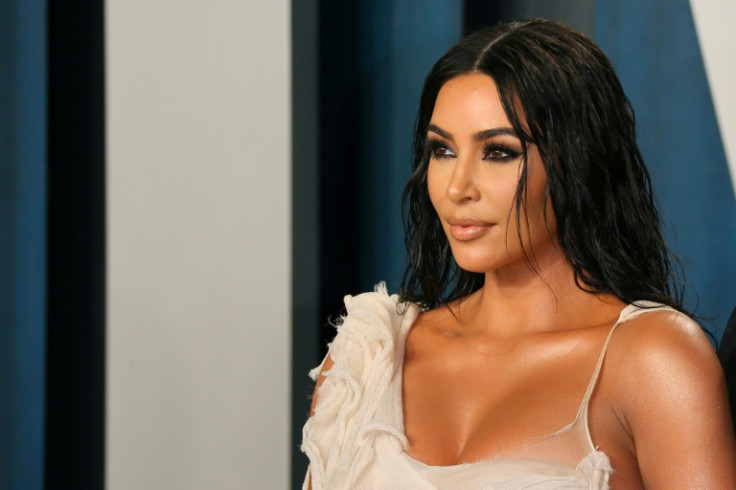 KEY POINTS
Kim Kardashian appeared on Wednesday's episode of Hailey Bieber's "Who's In My Bathroom" 
Bieber asked Kardashian if she has a current crush
The reality star teased that she does but didn't reveal his identity for "privacy" reasons
Kim Kardashian has a new crush.
The Skims founder, 42, appeared on Hailey Bieber's "Who's In My Bathroom" YouTube series Wednesday. As the duo made ice cream sundaes in the bathroom, Justin Bieber's wife asked the "Kardashians" star if she has a current crush.
"I almost want to take a drink because I kinda want it to come true," Kardashian said as they played "Truth or Shot."
The beauty and shapewear mogul chose not to reveal his identity, noting that the mystery man was not aware of her feelings and that she is "more into privacy these days."
Instead of revealing the name of the man she's eyeing, Kardashian drank a shot of her sister Kendall Jenner's 818 Tequila.
"So, she has a crush but doesn't want to say," Bieber chimed in. "That's cute for you."
Kardashian hinted at her new crush nearly a year after her split from Pete Davidson. She and the "Saturday Night Live" alum dated for nine months before they called it quits in August 2022.
Reports claimed at the time that the former couple got tired of their long-distance relationship and had different priorities.
"Kim and Pete have decided to just be friends," an unnamed source close to Kardashian told Page Six in August last year. "They have a lot of love and respect for each other but found that the long distance and their demanding schedules made it really difficult to maintain a relationship."
During an appearance on Jay Shetty's podcast "On Purpose" last month, the mom of four spoke about her dating life, saying that she was taking her time when it comes to starting a new relationship.
"I definitely will take my time, and I think there's so many factors especially when you have kids and being mindful of people that enter in your life," Kardashian said. "If I can look at everything that I did wrong and try to not make the same mistakes and really take my time, I think it just has to be different for me. It's obviously such a hard place to be in because how do you go about it? There's so many factors, but I'll always believe in love and I'll always want that and I think that's such a magical part of life. But I think I'm so comfortable taking my time to not rush it."
An unnamed source told Us Weekly that Kardashian would like to get married for a fourth time.
In a recent episode of "The Kardashians," the reality star revealed that she is "waiting" for a man who will accept her and weather the "drama" in her life with her.
"I go back and forth in my feelings sometimes like, 'Uh, who's ever gonna wanna date me? I have four kids, I'm in my 40s, you know? Like, oh my god, who's gonna wanna deal with the drama?'" Kardashian said in a confessional interview. "But my person will be like, 'F--k all of that, it's gonna be hard but we're together and we're gonna do this.' So I'm just waiting for that person."
Kardashian shares four kids with ex-husband Kanye West — North, 9, Saint, 7, Chicago, 5, and Psalm, 3.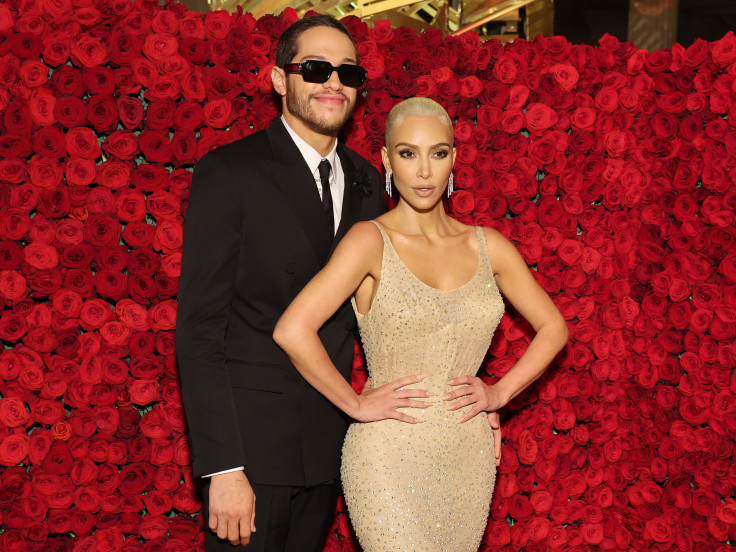 © Copyright IBTimes 2023. All rights reserved.