Kim Kardashian Wedding: What You Don't Know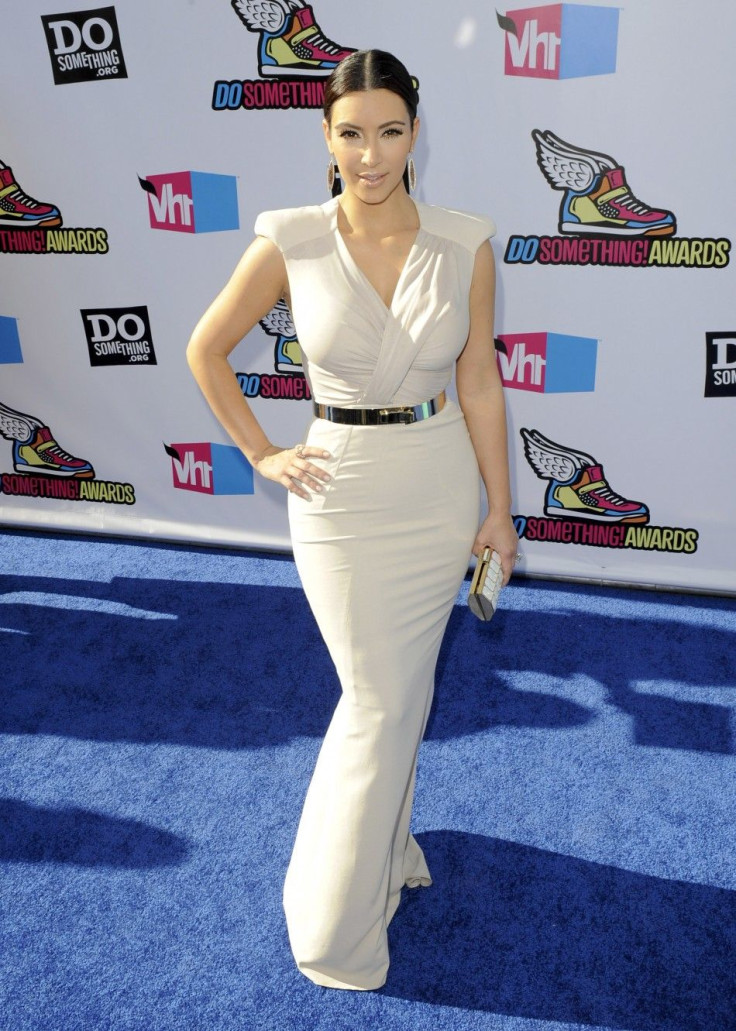 Kim Kardashian is preparing for her big wedding with fiance, Kris Humphries, that will take place later this month. Many are expecting her big day to be lavishing, stylish, and very, very costly.
Of course, we know the event will include a massive 1,000+ attendees with stars like Demi Lovato, Justin Bieber, Jennifer Lopez, Will Smith, Jada Pinkett Smith, Eva Longoria, and Cameron Diaz on the guest list.
"The original idea was to have a wedding on each coast, but she now wants one huge wedding," an unnamed source said. "She'll probably reveal where the ceremony is. She hopes to make a huge entrance."
"We were totally surprised," Khloe Kardashian said to MTV news about her sister's engagement. "I mean, because I had been working so much, and Kris lives in New Jersey, I've only met him not even a handful of times. "We were at a family dinner and she walks in, and she's like, 'I'm engaged,' but we didn't even know if it was a joke."
In spite of the surprise, many are elated for Kim's big day. Her dress, of course, is on the mind of many who care even a little bit about fashion. However, this is the only detail the public is in the dark about. All we know is that her bridesmaids may wear green and that her dress will be designed by Vera Wang. Wang "has been a close family friend for a long time and we had talked about this moment for years," Kim wrote in her blog on Aug. 1.
For a celebrity wedding, Kim and the Kardashian clan have been ultra-vocal about the plans and preparations for the big day. Her wedding will even air on television as "Kim's Fairytale Wedding: A Kardashian Event," an E! Special, in October. "Every single aspect of her life is on TV. I don't know what is private. We've seen her doing everything," says US Weekly's Melanie Bromley.
Kim has tweeted and blogged and kept fans up to date with many event details, which is highly unconventional compared to the standard celebrity protocol. Most brides and grooms want privacy and more privacy. They often say "no comment" when asked anything about the wedding. However, Kim's openness about the big day is expected, Cori Murray of Essence magazine says.
"Whether you love her or hate her or question her celebrity, since she's been on the scene, she has pretty much stayed true to who she is and true to what her goals are, and that's to be a star." Sharing her wedding and the process leading up to it fall within "doing the right things to somehow maintain the superstar image," Bromley said.
Bromley even suggested that Kim's desire to have a similar wedding cake as Prince William and Duchess Kate's "makes sense" considering her desire for attention. With that in mind, Kim has gone to all the A-list places for the wedding supplementaries. She's got the right dress designer, the large engagement ring, the bachelorette party in Las Vegas, the right hair stylist, and the perfect bakery where many stars make purchases from.
"She's taking from the best. She wants to be regarded as a respected celebrity," Murray suggested.
"If they were going to have the wedding in (groom) Kris' hometown, that would be completely different," Bromley said. "If she was going to have a wedding in (Minnetonka) Minnesota, that would surprise me."
Kim's wedding is sure to be a lavish of glamour. Could we expect any less from a Kardashian?
© Copyright IBTimes 2023. All rights reserved.