Knife-Wielding Man Goes On Slashing Spree In NYC, Injures Cop During Arrest
A middle-aged man armed with a knife was arrested after he went on a slashing spree that left three people injured near the Port Authority Bus Terminal in New York City.
The attacker, identified as 41-year-old Luis D Rosas, reportedly targeted his first victim, also 41, at around 9:15 p.m. Monday, on Eighth Avenue in Manhattan. The suspect approached the man and asked him for a cigarette, and when the victim turned him down, an enraged Rosas slashed him across the left side of the face, cops told NYDailyNews. The unidentified victim was taken to a nearby hospital in stable condition.
Rosas went on to attack another individual at midnight at 42nd Street and Eighth Ave. This was followed by yet another unprovoked attack that happened around 3 a.m. Tuesday when Rosas allegedly slashed a 48-year-old man inside the Port Authority subway station for the A, C, and E lines, Pix11 reported.
According to the police, the attacker approached the unidentified victim who was on the stairs, slashed him, and fled the scene. The victim was taken to the hospital with non-life-threatening injuries.
Officers from the Port Authority Police Department (PAPD) noticed Rosas inside the bus terminal Tuesday morning and recognized him from a previous arrest. He was taken into custody following a short pursuit on foot.
"PAPD units apprehended a suspect this morning who was wanted for 3 slashings within the Time Square area," a department spokesperson said in a statement, as per NYPost.
"The suspect was spotted in the Port Authority Bus Terminal and after a foot pursuit, he was taken into PAPD custody," the statement continued. "A PAPD officer sustained minor injuries during the scuffle," she added.
Another unrelated attack took place around 12:30 a.m. at West 46th Street and Eighth Avenue near Times Square in which two male suspects believed to be in their 30s, knifed a 32-year-old man in the stomach and a 36-year-old man on his arm. One of the suspects was spotted wearing a red shirt, while the other was seen in a white shirt as they fled the scene, NYPost reported.
Those with any information about the attacks can submit their tips to police by calling Crime Stoppers at 1-800-577-TIPS (8477) or visiting crimestoppers.nypdonline.org.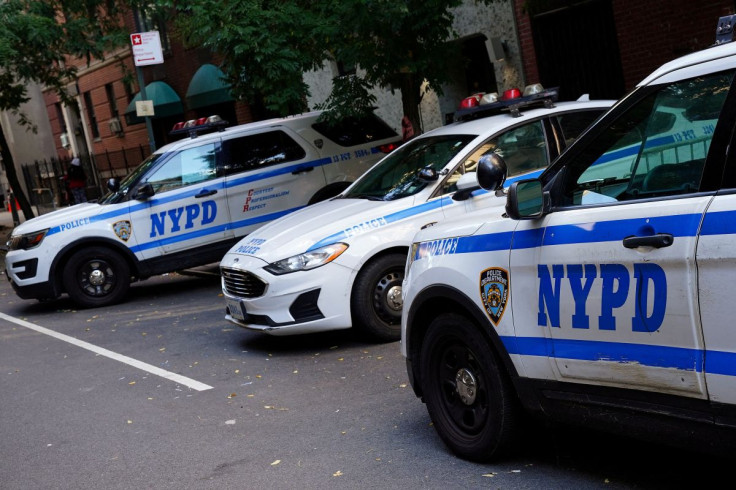 © Copyright IBTimes 2023. All rights reserved.