Kodak Shares Jump 30% On Reports Patents Sold To Google, Apple Group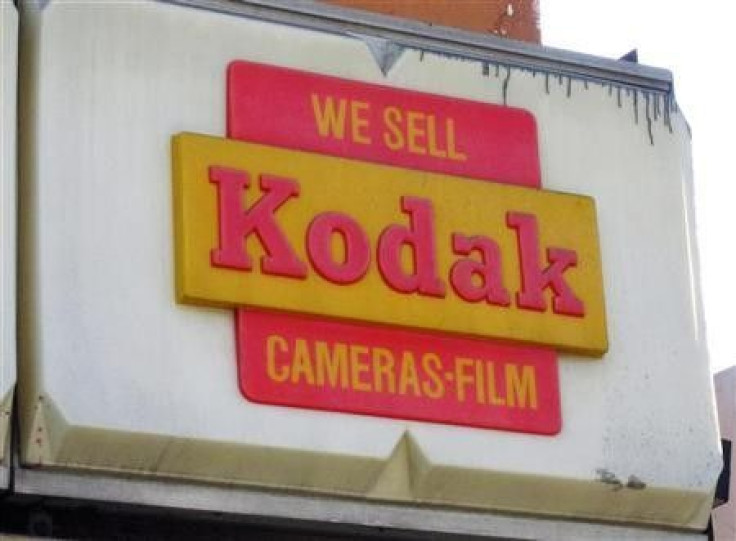 Shares of bankrupt Eastman Kodak Co. (PINK:EKDKQ) rose as much as 30 percent Monday after reports it had finally sold about 1,100 imaging patents to a syndicate headed by Google (NASDAQ:GOOG) and Apple (NASDAQ:AAPL).
At the close, shares of the Rochester, N.Y., photography and imaging company rose 4.6 cents to 25.1 cents after reaching 26 cents earlier, valuing the much diminished company at only $68.3 million, a far cry from its days as one of Wall Street's blue-chip companies.
Documents regarding the patent sale haven't yet been filed with U.S Bankruptcy Court in Manhattan, where Judge Alan Gropper would have to approve any sale. He's next scheduled hearings in the 11-month-old case for Dec. 19.
Kodak CEO Antonio Perez hired Lazard (NYSE:LAZ) to run a patent auction in August 2011 following the $4.6 billion sale of patents from defunct Nortel Networks of Canada. A syndicate including Apple (NASDAQ:AAPL), Research In Motion (NASDAQ:RIMM) and Ericsson (NYSE:ERIC) won the Nortel intellectual property.
Perez had estimated pre-bankruptcy Kodak might fetch as much as $2 billion to $3 billion for the patents and kept counting on the cash to keep the company afloat last year before seeking court protection in January.
It now appears that Google, of Mountain View, Calif., teamed with Apple, of Cupertino, Calif., along with partners including Microsoft Corp. (NASDAQ:MSFT) , of Redmond, Wash., and and RPX Corp. (NASDAQ:RPXC) of San Francisco, had finally won the patents for about $500 million.
The prospective Kodak patent winners declined comment.
Kodak itself last month lowered the amount it expected to receive in the sale during refinancing negotiations, which raised a fresh $830 million in late November.
Bankers specializing in patents had said the Kodak trove was worth at least $2 billion and potentially more before the bankruptcy, but far less after. Many of the companies that participated in the Nortel auction were known to be interested because of Kodak's photography innovations.
The company has said it would sell virtually all its consumer businesses in film, photography and printers and focus solely on commercial imaging.
© Copyright IBTimes 2023. All rights reserved.