Kourtney Kardashian Is Pregnant, Expecting First Child With Travis Barker After 'Difficult' IVF Journey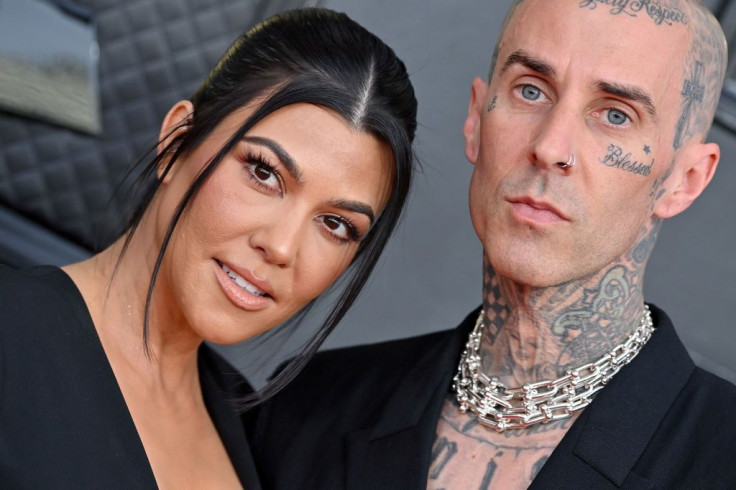 KEY POINTS
Kourtney Kardashian surprised Travis Barker with a pregnancy announcement during his concert
Barker was emotional when he climbed down from the stage and proceeded to hug and kiss Kardashian
Kardashian previously shared her struggles with IVF
Kourtney Kardashian and her husband Travis Barker are expecting their first child together!
Kardashian, 44, surprised Barker, 47, with the pregnancy news at a Blink-182 concert in Los Angeles Friday. She held up a handwritten sign that read, "Travis I'm Pregnant."
In the clip, the Lemme entrepreneur is clad in an all-black ensemble as she smiled and jumped up and down in the crowd.
"Hey Travis, you got an announcement!" Barker's bandmate Mark Hoppus exclaimed during the show after he noticed the sign, Us Weekly reported. "We've got an announcement that somebody's d—k still works! Let's hear it for Travis ... somebody's having a baby!"
Barker looked shocked as he climbed down from the stage to approach his wife. They hugged and kissed to celebrate the pregnancy.
Kardashian shared the clip on Instagram and Instagram Stories. In one post, she revealed the inspiration behind her pregnancy announcement. She uploaded a clip from Blink-182's 1999 hit "All The Small Things," where a fan can be seen holding up a sign that also reads, "Travis I'm Pregnant."
In another post, she shared a behind-the-scenes photo of the half-written sign being made. The snap showed Kardashian seated in front of the large sheet of paper with the words "Travis" and "Pregnant."
Kardashian and Barker celebrated their first wedding anniversary last month.
The duo went public with their relationship in January 2021 and got engaged nine months later.
They tied the knot three times. They had an unofficial wedding in Las Vegas after the Grammys in April last year. They officially exchanged vows at a Los Angeles courthouse in May 2022 and wed again in Italy in front of their family and friends days later.
Kardashian and Barker are already parents to six children. Kardashian shares Reign Aston, 8, and Mason Dash, 13, plus daughter Penelope Scotland, 10, with ex Scott Disick. Meanwhile, Barker has three children with ex Shanna Moakler: son Landon, 19, daughter Alabama, 17, and stepdaughter Atiana, 24.
The reality star and the musician reportedly had been trying to get pregnant for nearly two years. They started the in vitro fertilization (IVF) process in the summer of 2021, People reported.
"It's been an emotional rollercoaster. They never expected it to be as hard as it's been," an unnamed source told the outlet in April 2022. "It's been especially difficult for Kourtney."
In an April 2022 episode of Hulu's "The Kardashians," Kardashian revealed that she faced complications in her IVF journey and experienced depression as a result.
When Kris Jenner asked her daughter about her doctor's appointments, Kardashian admitted that they were "awful" and that IVF "hasn't been the most amazing experience."
"Every single person on social media is always like, 'Kourtney's pregnant, Kourtney's pregnant, Kourtney's gained so much weight.' I'm like, it's so rude to comment on people when you have no idea what they're actually going through," Kardashian told her mother.
"The medication that they've been giving me, they put me into menopause," she claimed.
Jenner was surprised by her daughter's admission that she was suffering from depression, saying, "I feel like I've never seen you happier."
In a confessional on "The Kardashians" in May, Kardashian revealed that she and her husband had stopped IVF treatment but still hoped for a baby together.
"We are officially done with IVF," she said. "We would love a baby more than anything, but I really believe in what God has in store for us. If that's a baby, I believe it will happen."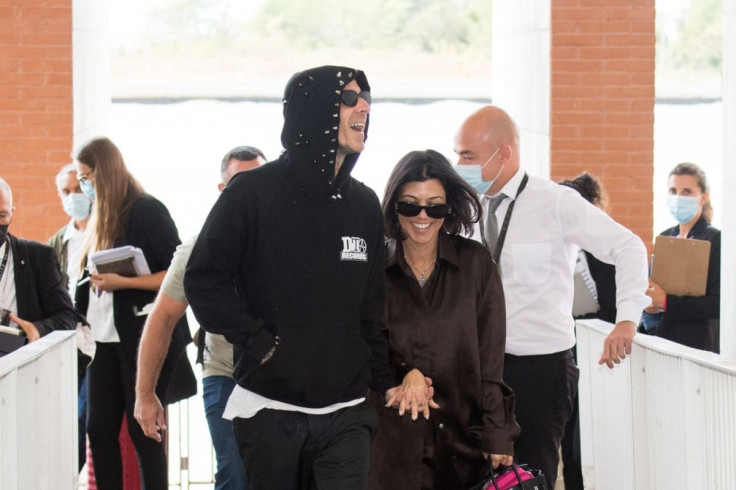 © Copyright IBTimes 2023. All rights reserved.