Kourtney Kardashian's Ex-Boyfriend Scott Disick Continues Partying After Promising To Stop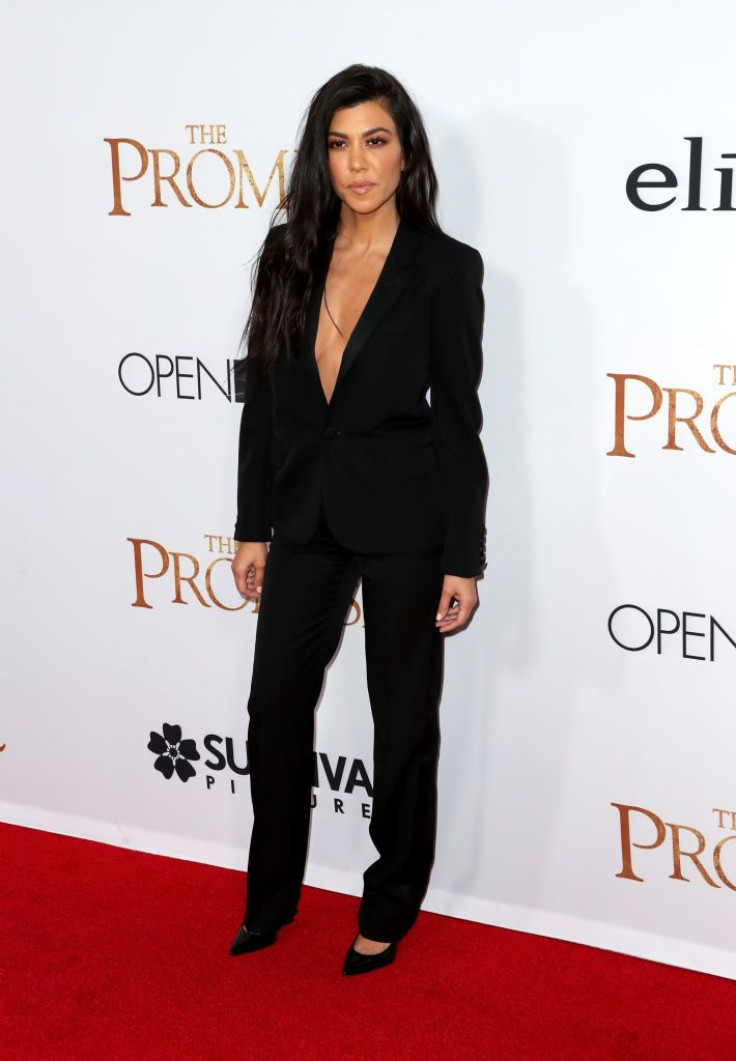 Although all seemed to be well between Kourtney Kardashian and Scott Disick following their family vacation with their kids, it looks like the reality stars are continuing to struggle to remain on the same page.
Following a fun weekend in the Hamptons, Disick is reportedly back to his old partying ways after smoothing things over with Kardashian. During their getaway with Mason, 7, Penelope, 5, and Reign, 2, the two parents realized that it was important to appear civil in front of their children, according to TMZ.
READ: Kourtney Kardashian's Ex Scott Disick Goes After New Mystery Girl
While on their trip, the "Keeping Up With the Kardashian" star explained to Disick that he needs to stop partying and respect the fact that she is dating other guys. Most recently the 38-year-old has been romantically linked to Younes Bendjima.
Disick has reportedly been following Kardashian's rules but it seems like he may have deviated from her demands following a weekend in New York. On Saturday, witnesses revealed that the reality star was "sloppy drunk" while partying at Sunset Beach hotel, according to the Daily Mail.
While drinking at the hotel bar, onlookers reported that Disick began to grab on females while shouting that he was interested in participating in sexual activity with them. In the past, the star has denied claims that he is a sex addict.
During an episode of "KUWTK" the star told the famous family that he was an addict, however, in July he explained that he was not.
"I would say I think it's a little rude that everybody keeps addressing me as a sex addict," Disick told E! News during a Las Vegas club appearance.
"I just like sex, but I'm not a sex addict. I said that in a humorous, joking fashion on the show and now I'm getting billed as one, and it's not the case. I do like sex, but I am not an addict," he added.
Disick and Kardashian have been at odds since May when the reality star took a trip to Cannes, France, and was spotted hooking up with several different women including actress Bella Thorne, celebrity stylist Chloe Bartoli and model Ella Ross.
The star reportedly participated in PDA sessions with the women in an effort to get revenge against Kardashian who began dating Bendjima even though she gave Disick the impression that they would work out their problems and get back together.
Despite his many hook ups with different women, Disick has insisted that he is single. "No, no love interest for me. I'm just focusing on one girl at a time," he told E! News.
READ: Did Kourtney Kardashian And Scott Disick End Their Feud?
"I'm just kidding. I just try to live and be decently happy. But no, no girlfriends or anything like that," he replied.
In July, Disick also revealed that he and Kardashian have been working to successfully co-parent their children. "We love spending time together and with the kids. That's never been a question," he said.
"I feel like sometimes the outside perspective thinks that maybe we are not on good terms, but we are. We stay strong for our three children, and that's pretty much all we can do."
Although Disick told Kardashian he would change his ways, it looks like keeping his word will be easier said than done.
© Copyright IBTimes 2023. All rights reserved.