Kris Jenner And Her Five Daughters Come Together For A Photo Shoot
After two years, Kris Jenner and her five immensely popular daughters have come together to pose for the October issue of CR Fashion Book.
The 63-year-old reality TV star shared the cover photo of the magazine's upcoming issue and revealed how honored she was to be in the magazine with her lovely daughters.
The cover features Kris, Kim Kardashian, Kourtney Kardashian, Khloe Kardashian, Kendall Jenner, and Kylie Jenner all posing in outfits by Thierry Mugler, and they completed their looks by wearing Yeezy shoes by Kim's husband, Kanye West.
Each woman can be seen sporting black stockings and gloves. Kim and Kendall are wearing different versions of a black bodysuit that flaunts their toned figures. Kris and Kourtney are also dressed in black, but their outfits don't match.
Meanwhile, Khloe and Kylie are the only ones ditching black for white. Khloe is wearing a white sophisticated blazer and knee-length skirt of the same color. Kylie is sporting a white bodysuit similar to Kim and Kendall's in the photo.
This is the first time since 2017 that the Kardashian-Jenner women have decided to come together to do a magazine cover. In 2017, the whole family appeared for their Hollywood Reporter front.
According to People, the founder and editor-in-chief of CR Fashion Book Carine Roitfeld, who has been a longtime friend of all the Kardashian-Jenner clan, revealed that she decided to have them on the cover of their magazine because they perfectly "embody" their theme of "public vs. private."
The issue comes with a first-person narrative from Kris, who opens up about her family and which of the kids she looks up to. She revealed that Kim is an "extremely emotional" person who is full of love and affection. But one thing that she likes the most about her second eldest daughter is her ability to stay calm in the midst of a storm.
As per E! News, the mother of six also shared that she always wanted to have a "big family" and used to dream in her childhood that she can't wait to have six kids, insisting that she specifically said the number "six."
Jenner also admitted that undying love is the sole reason why her family has such a strong bond.
"At the end of the day, the reason we are so tight-knit is that there's nothing that can get through that coat of armor. I love my family so hard that there isn't anything I wouldn't do for them," Jenner told the publication.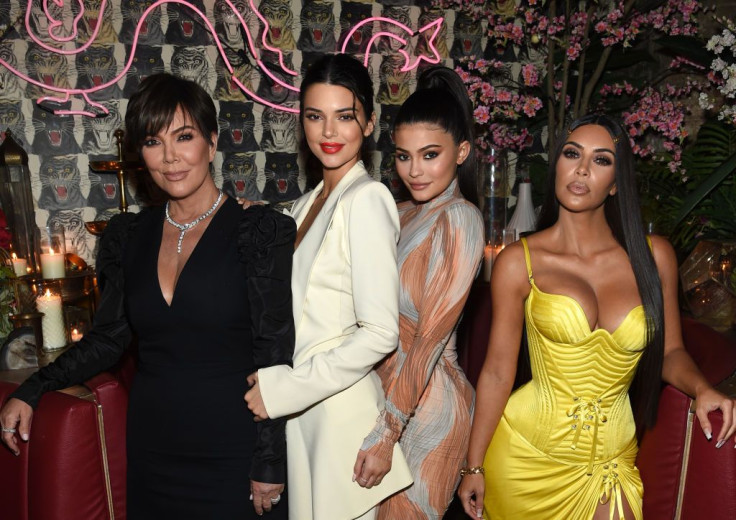 © Copyright IBTimes 2023. All rights reserved.