Kristen Stewart Admits 'Protecting' Robert Pattinson And Other Relationships Ruined Dating Life
Kristen Stewart and Robert Pattinson's relationship ended in 2013, but the "Twilight" stars' whirlwind romance continues to remain a topic of discussion. Years after their split, Stewart revealed why her relationship with Pattinson and other loves failed.
Following her scandalous break up with the 33-year-old star, Stewart has been romantically linked to women like Stella Maxwell and Sara Dinkin. Although she has openly spoken about her sexuality, Stewart recently admitted fame destroyed several of her relationships.
In an interview with Harper's Bazaar UK, Stewart claimed she used to feel obligated to protect her relationships, but would ruin them in the end. "When me and Rob were together, we did not have an example to go by," she explained.
"So much was taken from us that, in trying to control one aspect, we were just like, 'No, we will never talk about it. Never. Because it's ours.'"
However, Stewart's attempts to hid her personal life, only created more issues until she decided to share her truth, no matter the cost.
"I think I just wanted to enjoy my life. And that took precedence over protecting my life because in protecting it, I was ruining it," the 29-year-old said of discussing her sexuality in interviews.
Stewart revealed she was warned about dating women and encouraged to keep her romantic decisions a secret.
"I was informed by an old school mentality, which is – you want to preserve your career and your success and your productivity, and there are people in the world who don't like you, and they don't like that you date girls, and they don't like that you don't identify as a quote-unquote 'lesbian,' but you also don't identify as a quote-unquote 'heterosexual.'"
Despite some backlash over her choice to talk about her various relationships, Stewart appears content with her decision and insisted she has no desire to work with people who can't accept her.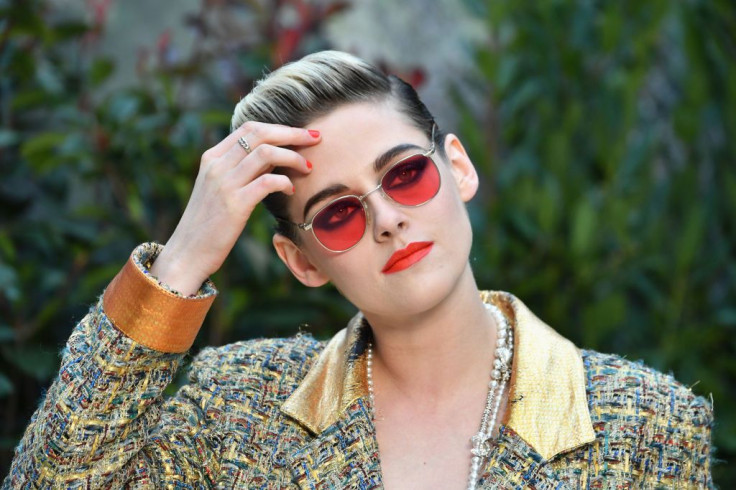 © Copyright IBTimes 2023. All rights reserved.