Kristen Stewart Dating Taylor Lautner? 'Twilight' Actor Caught Sneaking Out Of Former Co-Star's Home During Early Morning Hours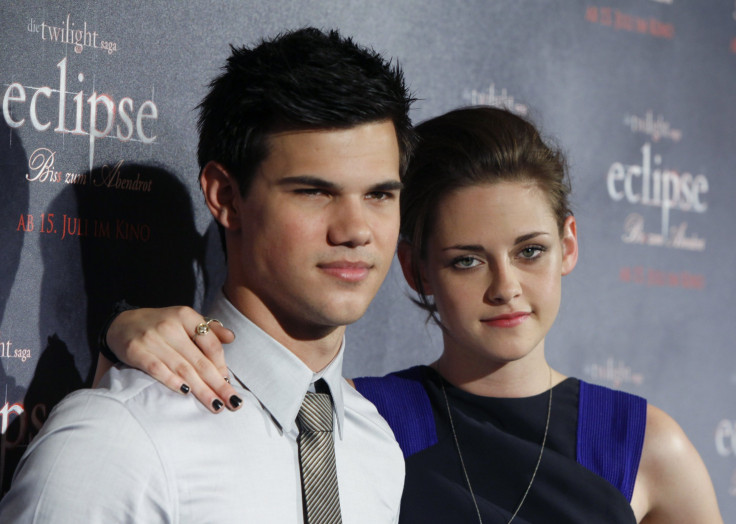 It appears Kristen Stewart and Taylor Lautner may have had a sleepover.
According to a report from X17Online.com, Stewart might be dating her former "Twilight" co-star and on-screen lover, Taylor Lautner. The celebrity gossip site, via Entertainmentwise, reported that Lautner, 21, was allegedly spotted sneaking out of the actress' home in the early morning hours last Wednesday.
X17 photographers obtained images of the film star -- who in the "Twilight" film series portrays a teenage boy-turned-werewolf (or "shape shifter") in love with human Bella Swan (Stewart) -- discretely leaving the 23-year-old actress' Los Feliz, Calif., home by dressing down, wearing a Yankees baseball cap and a plaid shirt.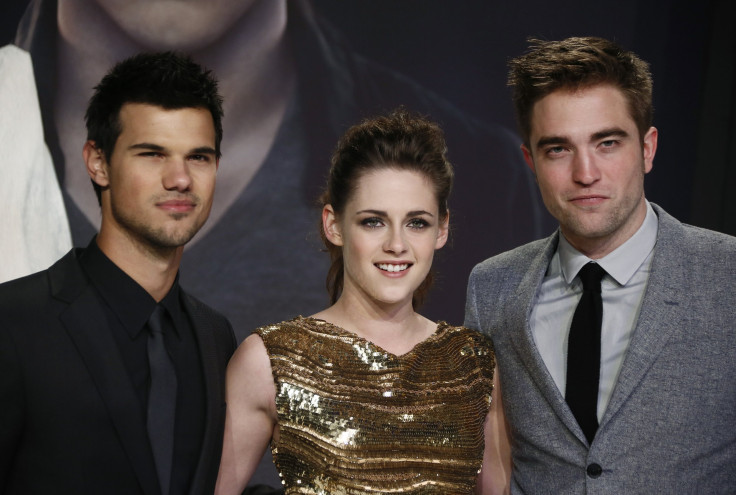 The rumored relationship comes on the heels of reports that Stewart was attempting to reconcile with her former on-screen-love-turned-off-screen-boyfriend, fellow "Twilight" star Robert Pattinson. Despite reports that the duo split in May after Stewart's highly publicized affair with her then-married "Snow White and the Huntsman" director, Rupert Sanders, Life & Style reported claims that the couple was planning to spend the upcoming Christmas holiday together.
"[Robert] is supposed to go home to London for Christmas, but Stewart wants him to stay with her here [in Los Angeles]," an insider revealed to the magazine last month. Reportedly, the 27-year-old "Maps to the Stars" actor is "torn" over the disagreement.
While Stewart may have recently moved on from Pattinson, she has been spotted spending quality time with him in recent months. In October, the duo was photographed by paparazzi driving in their own respective cars, side-by-side, in Los Angeles, after meeting at an undisclosed location. In August, Pattinson was also seen leaving Stewart's home.
Do you think Kristen Stewart is dating Taylor Lautner?
© Copyright IBTimes 2023. All rights reserved.