Kristen Stewart On Why She Accepted Princess Diana Role In 'Spencer': 'I Loved Her'
KEY POINTS
Kristen Stewat said her adoration for Princess Diana made it easy for her to do "Spencer"
The actress said the late royal was relatable because her story was not something based on "fake dreams"
Stewart was the first and only choice of director Pablo Larraín to portray Princess Diana in the movie
Kristen Stewart has revealed the reason why she accepted the role of Princess Diana in "Spencer" when it was offered to her.
It's no secret that the "Twilight" actress was the first and only choice of director Pablo Larraín to portray Princess Diana. What's unknown was what made Stewart accept the intriguing role, especially now that the royal family is making a lot of buzz because of Netflix's "The Crown."
At the Contenders Film: Los Angeles event Sunday, the 31-year-old Hollywood star broke her silence on what made her say yes to the project that is getting a lot of attention and positive reviews ahead of the awards season, according to Deadline.
"I'm not somebody who had a super developed relationship with her as a figure, or the royal family as a whole thing, but I wouldn't have played this part unless I loved her," Stewart was quoted as saying by the outlet.
The "Charlie's Angels" star went on to say that her adoration for the late princess made it "so easy" and "so immediate" to do the project.
She continued, "I think also what she represented so viscerally is this reflection. It was the first time that anyone imbedded in this Royal Institution ever felt like somebody who they could be."
Stewart also noted that Princess Diana's story was relatable because it was not something based on "fake dreams." Instead, she considered it "a dream that just felt real."
In June 2020, Larraín exclusively explained to Deadline why he was set on having Stewart portray the titular role. At the time, he lauded the actress' talent and her ability to perfectly embody every role she has played for the big screen.
"Kristen can be many things, and she can be very mysterious and very fragile and ultimately very strong as well, which is what we need. The combination of those elements made me think of her," he said after calling Stewart "one of the great actors around today."
In a separate interview with Vanity Fair published in September, Larraín admitted that other people financing the project had some hesitations about having Stewart portray the late royal. But he was determined to have Stewart on board, especially after watching one of her films.
"I think that Kristen has that mystery and that magnetism. I saw a movie called 'Personal Shopper' and I loved it, and I didn't completely understand it because of her."
Larraín said that despite not fully understanding the film, it made him think a lot after watching it and came to a realization that Stewart's performance in the film "goes into a poetic level." He added that he was quite happy when Stewart accepted the role.
"Spencer" is a reimagining of the three days Princess Diana spent at Sandringham during Christmas amid the collapse of her marriage to Prince Charles.
Written by Steven Knight, the movie premiered in theaters on Nov. 5. Despite the rave reviews, the film failed to secure a big box office opening during its debut weekend.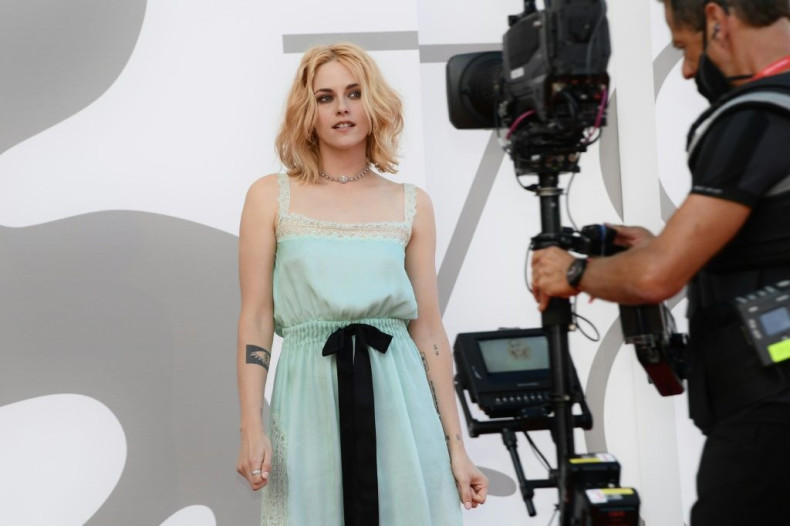 © Copyright IBTimes 2022. All rights reserved.