'Krypton' Season 1 Spoilers: Episode 5 Synopsis, Trailer, Sneak Peek Released
Seg tries to run away from Black Zero operatives in tonight's episode of "Krypton."
According to the synopsis for Season 1, episode 5 of the Syfy series, Seg (Cameron Cuffe) fights for survival as he attempts to get out of the Black Zero territory.
In a sneak peek from the hour, Seg hides from two Black Zero operatives who are determined to find him before the ice storm worsens. "He won't last long out here especially with the ice storm coming," a female Black Zero operative says after noticing the trail of blood Seg has left behind.
"We better find him before it hits," adds the male Black Zero operative.
Later in the clip, Seg finds his way back to the den of the terrorist group and finds a woman (Sonita Henry) chained to a large piece of metal. When Seg touches the woman's neck to check if she's still alive, the lady suddenly wakes up and asks him to help her.
"Help me, please! They'll be back soon," the woman tells Seg of the Black Zero troops. "I know a way to safety, far from these people."
But as seen in the trailer for the hour, Seg is recaptured by the Black Zero operatives. But luckily for Superman's grandfather, Lyta (Georgina Campbell) shows up and rescues Seg.
Elsewhere in the episode, Jayna (Ann Ogbomo) grapples with her torn loyalties. Last episode, Jayna's daughter Lyta was charged with treason for conspiring with Black Zero. Doomed by the situation, Jayna received an unexpected offer from Nyssa (Wallis Day). "I've come to make you an offer that could save Lyta's life," Nyssa told Jayna. "Pledge your support for my father Daron (Elliot Cowan). Help us take Kandor for the people, and overthrow the Voice of Rao. … If you join us we'll have the strength of your military to enact the coup, wrest power from the Voice, and release your daughter."
Though Jayna insisted that she won't give her loyalty to House Vex, her decision could definitely change anytime especially that her daughter's life remains at serious risk.
"Krypton" Season 1, episode 5, titled "House of Zod," airs on Wednesday, April 18 at 10 p.m. EDT on Syfy.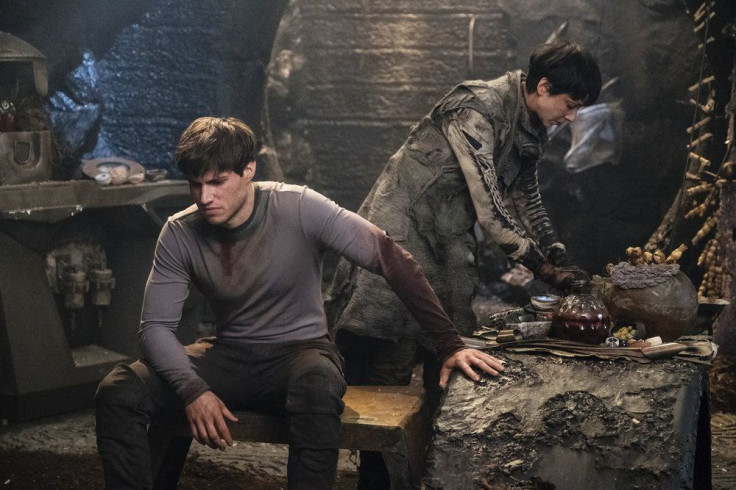 © Copyright IBTimes 2023. All rights reserved.