'KUWTK' Family Disappointed With Rob Kardashian Over Blac Chyna Split, Worried For Baby Dream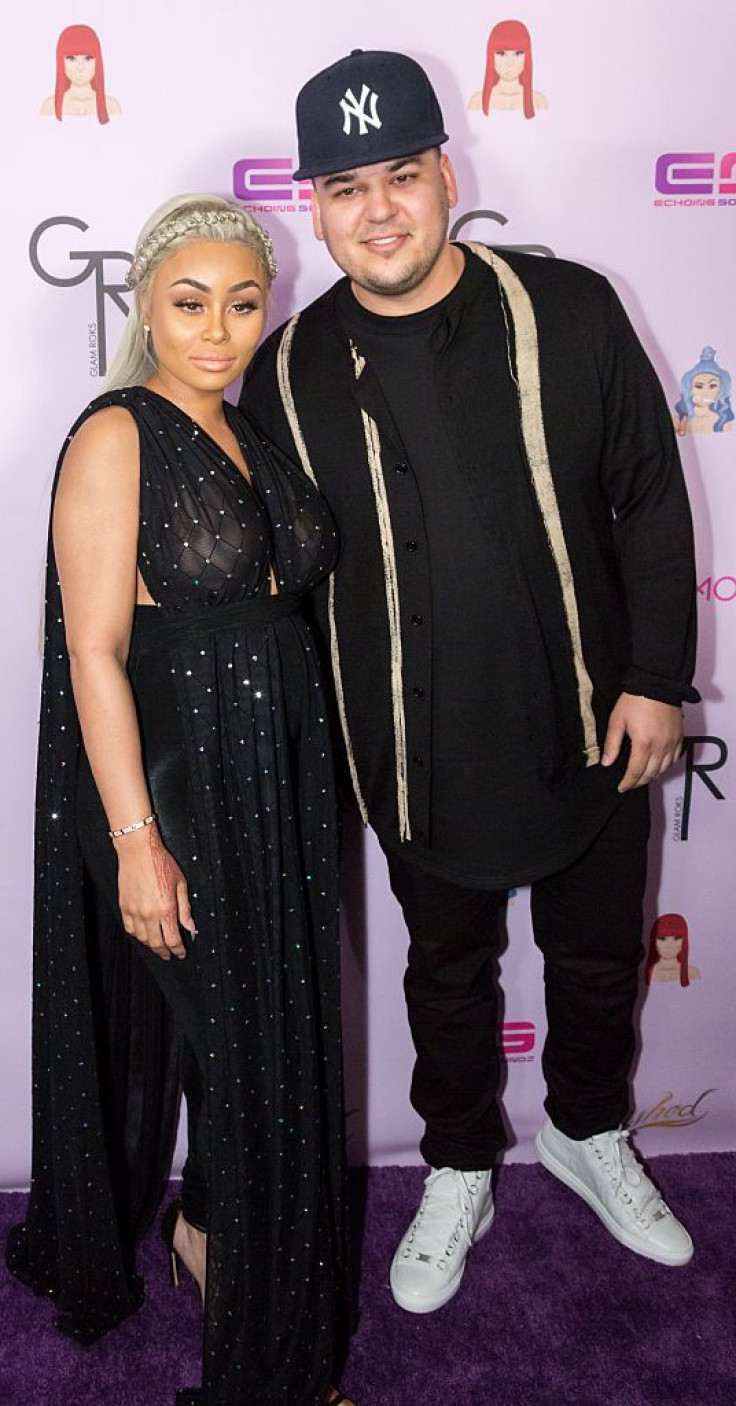 Rob Kardashian gave the internet quite a show on Wednesday when he aired out the details of his and Blac Chyna's relationship drama leading up to their latest break up. Although he admitted that his rant was "petty," a new report alleges the reality star's famous family is disappointed with his actions.
The "Keeping Up With the Kardashians" brood is said to be upset with Rob after he released nude photos of his ex-fiancée, according to TMZ. The family is reportedly worried that the couple's latest blowout will have a negative effect on their 7-month-old daughter, Dream.
READ: Twitter reacts to Rob Kardashian and Blac Chyna's break up
Sources told the media outlet that they believe the social media feud is hurting the family name and are ashamed about the drama between Rob and Chyna playing out in the public eye. They are also concerned that this fight will eventually hurt Dream who will read about it online some day.
Insiders revealed the family was particularly worried when Rob claimed Chyna had their daughter out of spite as a way to get back at Tyga who end their relationship and began dating Kylie Jenner. The family believes not only will a comment like that cause long term damage for Dream, but her living with parents who are at war is also a concern.
"Soon as kylie and tyga broke up Chyna was over the game. She had a baby out of spite and I'll never view her the same," Rob tweeted.
The reality star admitted that he thought the two had a future together. "I truly thought Chyna wanted to be a family and that's why I was so loyal to her but I learned my lesson and everyone else was right," he wrote.
Although the family is taking Rob's side on the couple's latest dispute, their main focus is Dream, who they want to protect from all of the negative consequences of this fight.
The drama between the couple began on Wednesday when the two began to attack one another on social media. Chyna posted several Snapchat messages telling Rob to leave her alone and "get a hobby." She also accused her former fiancé of sleeping with other women and beating her up.
Rob posted a video Chyna allegedly sent him which featured her kissing another guy. "Hahahaha Chyna just sent me this video saying happy 4th of July what a crazy person... U need help," he wrote. The reality star noted that his ex chose to be with another guy for the holiday rather than spending that time with their daughter.
Even though his family is reportedly concerned about this affecting Dream in the future, Rob admitted that he hopes his daughter manages to read his words some day. "All u may think my daughter may see this one day and I hope she does cuz this isn't love," he wrote.
READ: Rob Kardashian skips Blac Chyna's birthday celebration
"I never want my daughter to be raised by a woman like Chyna who cheats and does drugs and alcohol with my baby in the house. Chyna been like this long before me but I chose to love all of her cuz I don't judge.
Due to his post of several nude photos of Chyna, Rob's Instagram page was eventually shut down. Although he later took to Twitter and Snapchat to continue his social media rant against his ex, the reality star eventually stopped posting and for now, it looks like publicly, the drama is over.
© Copyright IBTimes 2023. All rights reserved.