Kyiv Reacts Angrily As Ukrainian-Born US Lawmaker Raises Questions About Top Zelensky Aide
KEY POINTS
Rep. Victoria Spartz, R-Ind., demanded probe into Andriy Yermak's alleged ties to Russia
Ukrainian Foreign Ministry accused Spartz of trying to gain political capital
Spartz earlier accused Biden of playing politics with people's lives
Ukraine has reacted furiously to a Republican lawmaker who tried to bring renewed focus to the alleged Russia ties of a key aide to President Volodymyr Zelensky and demanded oversight of billions of dollars in U.S. arms being transferred to Kyiv.
Ukraine's foreign ministry has accused Rep. Victoria Spartz, R-Ind. of trying to gain political capital by fanning speculations surrounding alleged ties that some politicians in the Eastern European country's current government had with Russia.
Spartz, the first and only Ukrainian-born U.S. lawmaker, issued an open letter to President Joe Biden Friday accusing him and Zelensky of "playing politics" even as Russia claimed complete control of the pivotal east-Ukrainian province of Luhansk. She also demanded Congress establish better oversight of weapon transfers to Ukraine and launch an investigation into the rumored Russia ties of Zelensky's Chief of Staff Andriy Yermak, Politico reported.
Foreign Ministry spokesman Oleg Nikolenko responded to the claims, stating in a Facebook post that Spartz's comments and actions were an "undisclosed attempt to bring back into American politics classic narratives of Russian propaganda about Ukraine's leadership's seemingly ties to Russia and to drag our state into U.S. domestic politics."
Nikolenko said Spartz's "cynical" comments could sabotage the flow of U.S. military assistance to Ukraine, and that she should stop trying to earn political capital on "baseless speculation" about the country's war situation, The Hill reported.
He added that Ukraine was "grateful" to the U.S. for its support against the Russian invasion and that no amount of provocation will hamper the relationship between the two countries.
Significantly, while Nikolenko said his country has always welcome any U.S. effort to oversee the arms transfers, he did not address the allegations raised by Spartz directly.
But Spartz hit back, issuing a statement urging Ukraine's ministry of defense to look into the "serious allegations" against Yermak. The congresswoman accused Yermak of leaking information to Russia through Belarus about Ukraine's operation to capture members of the Russian private militia "Wagner Group," which led to its failure; and also of sabotaging the defense of the city of Kherson and giving it to the Russians.
Spartz's allegations cannot be easily brushed away because she is, as Politico reported, someone who "has helped to educate her colleagues in Congress on the war" and traveled to that country multiple times since the Russian invasion began.
Politico said it could not get a response from Yermak or Zelensky's office.
Spartz's allegations have drawn the attention of Zelensky's political rivals.
"This is all very serious, because such letters don't come out of Congress without thorough suspicions," tweeted Volodymyr Ariev, a lawmaker from European Solidarity Party.
In a Facebook post, former Parliament member Borislav Bereza called Nikolenko a "fool" and accused him of showing loyalty to Yermak.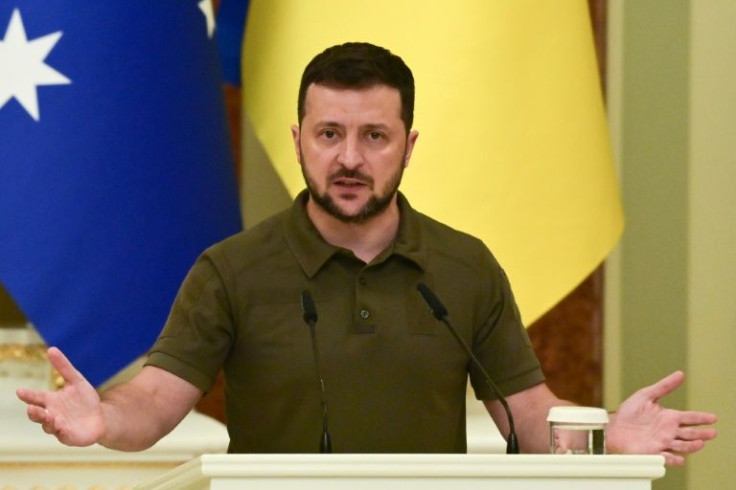 © Copyright IBTimes 2023. All rights reserved.