'Kylie Jenner Lips' Gone Wrong? Nicole 'Snooki' Polizzi Tries New Makeup Trick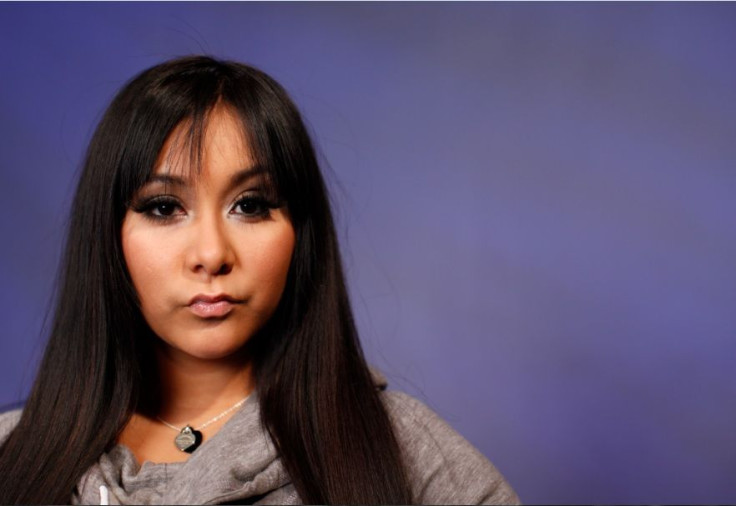 Nicole "Snooki" Polizzi tried to get Kylie Jenner's famous pout when she lined her lips Monday. The reality star took to Instagram to show off her new makeup look and asked her followers if she was successful with her attempt.
"Tried the liner on the lips! Do I have Kylie Jenner lips yet?!" the former "Jersey Shore" star captioned the picture. More than 120,000 of her 6.1 million follower liked the image.
"I would use a matte lipstick not a gloss. The gloss will show off your natural lip line. But you're gorgeous naturally," one fan wrote. "No," another person simply added.
It's not the first time Polizzi, 27, tried to create a bigger pout. She's posted several Instagram pictures with captions about how she admires the youngest Kardashian-Jenner sibling and in December she blogged about the "Keeping Up with the Kardashians" star.
"I love Kylie the most out of all the Kardashians and Jenners," she wrote, "and that's big for me. She's so hot and I love her lips. Those are lip injections....she definitely got a little bit but a lot of it is the liner."
In a post from March, she continued to gush about her favorite "KUWTK" cast member and even asked someone to find Jenner's doctor: "It's no secret that I want fuller lips and I'm jealous of Kylie Jenner's lips! I want her doctor! If anyone has the inside scoop, let me know! If you are Kylie Jenner's doctor and you are seeing this, please hit me up because I want her face!"
Polizzi is candid about wanting to have bigger lips and a bigger derriere, but the Kardashian-Jenner brood rarely admits to having any cosmetic enhancements. Even though it seems evident to Polizzi that Jenner has gone under the knife -- or rather, gone under the needle -- the teenager denies she's had any injections on her lips. Instead, she claims it's just makeup and over lining her lips.
For all the latest Kardashian-Jenner drama, check out "KUWTK" every Sunday on E! at 9 p.m. EDT.
Follow me on Twitter @mariamzzarella
© Copyright IBTimes 2023. All rights reserved.