Kylie Jenner Plastic Surgery Rumors After Instagram Photos: Did She Get Lip Injections?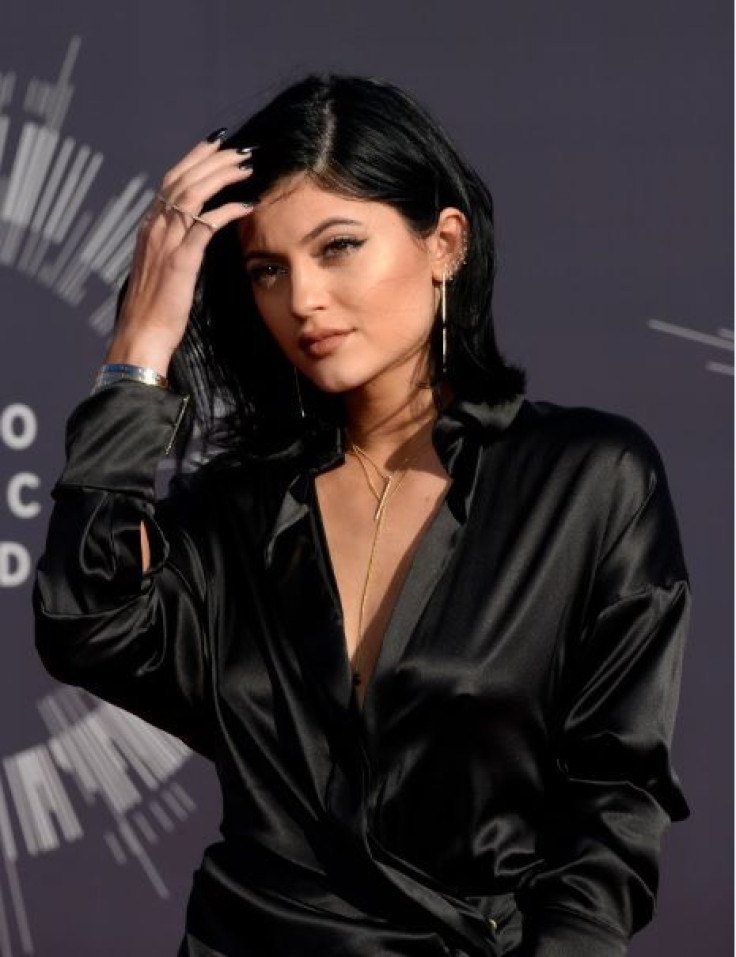 Kylie Jenner plastic surgery rumors popped up again after the teenage celebutant posted a "suspicious" photo to Instagram. When she was younger, the Jenner appeared to have thinner lips. But in the photos she shares on social media, she sports a plumper pout. The question many fans have: Is it makeup or cosmetic enhancement?
She's only 17, but like with Kim Kardashian, people are wondering if she has had plastic surgery. Her Instagram followers began to debate if she used fillers after she posed for a selfie with a pout that was reminiscent of Angelina Jolie's. The teen followed up the post with several more pictures and a video that featured her mouth. One of them garnered nearly 1 million likes from her more than 12 million followers.
She donned a black baseball hat that she wore backward and a buttoned-up jean shirt. Her eye makeup was relatively simple, but all the focus was on her pucker. "Did she get lip injections?" one IG user wondered. "Nope she just overdraws her lips to give it a fuller look," another answered.
It's not the first time speculation arose because of a picture Jenner posted on Instagram. The Internet erupted in June after she posted a picture with a red dot next to her lips. Some thought it was proof of fillers, an unnatural metamorphosis. Others blamed hormones as the culprit, claiming the red dot could have just been a blemish.
In July, it was rumored Jenner wanted to go under the knife to compete with model sister Kendall, Heat World reported. "Kylie's such a pretty girl, but she's found it difficult that her sister Kendall's modelling career has taken off so much more than hers," an insider told the magazine. She reportedly wants to get over $85,000 (or £50,000) worth of cosmetic surgery to imitate her older sister's looks. "Kendall is a natural born model. Kylie says she's happy for her but, behind the scenes, all her friends know she's jealous," the source said.
Jenner denied having work done to her face. "These plastic surgery rumors hurt my feelings to be honest and are kinda insulting. Just in case anyone forgot ... I'm 16," she tweeted, according to MTV Australia.
Follow me on Twitter @mariamzzarella
© Copyright IBTimes 2022. All rights reserved.
FOLLOW MORE IBT NEWS ON THE BELOW CHANNELS