Kylie Jenner, Tyga Dating? Rapper Addresses Relationship Rumors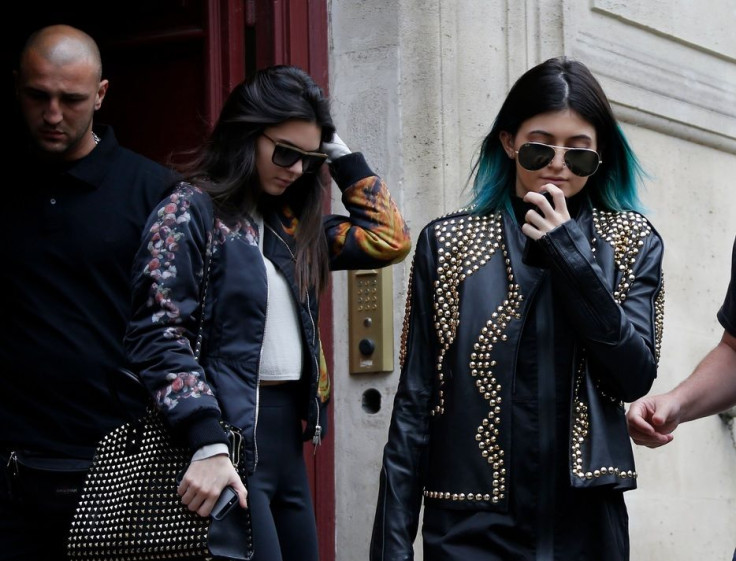 Ever since rapper Tyga and his fiancée Blac Chyna split last month, rumors have swirled that he has been getting closer to Kylie Jenner. That would be quite worrisome, considering the reality TV starlet is only 16 and Tyga is eight years her senior.
Jenner and Tyga are good friends, so Tyga has often been seen at Kardashian events at their home in California, and he and Kylie have posted photos on Instagram of one another, hanging out with at least several others.
But on Sunday, the pair was seen leaving a restaurant together alongside Kendall, Kylie's older sister. So is there more to the story of Kylie and Tyga?
Tyga took to Twitter to address the speculation:
In addition to Tyga, Kylie has also been linked to Jaden Smith, which would be more age-appropriate. In July, the two sparked rumors that Kylie was engaged, after she posted a photo of herself on Instagram with a ring on her wedding ring finger. Fans immediately suspected that the son of Will Smith and Jada Pinkett had proposed, as they are often seen in each other's company. Recently, photographers snapped Smith, 15, putting a gold necklace around Jenner's neck while they were in a crystal shop.
Back in May, the two sparked controversy after Jenner posted a picture on Tumblr of herself in bed with Smith. Jaden Smith appears in the black-and-white photo half-naked while the reality TV star sits behind him. In the photo, she seems to be resting her hands on his waist as he closes his eyes.
Last year, Smith opened up about his relationship with Kim Kardashian's youngest half-sister.
"She's one of my best friends," he told Wonderland magazine. "It's pretty awesome."
© Copyright IBTimes 2023. All rights reserved.