Kylie Jenner Snapchats Tyga, Goes To Popeyes: Is 'Couple' Back Together After Breakup?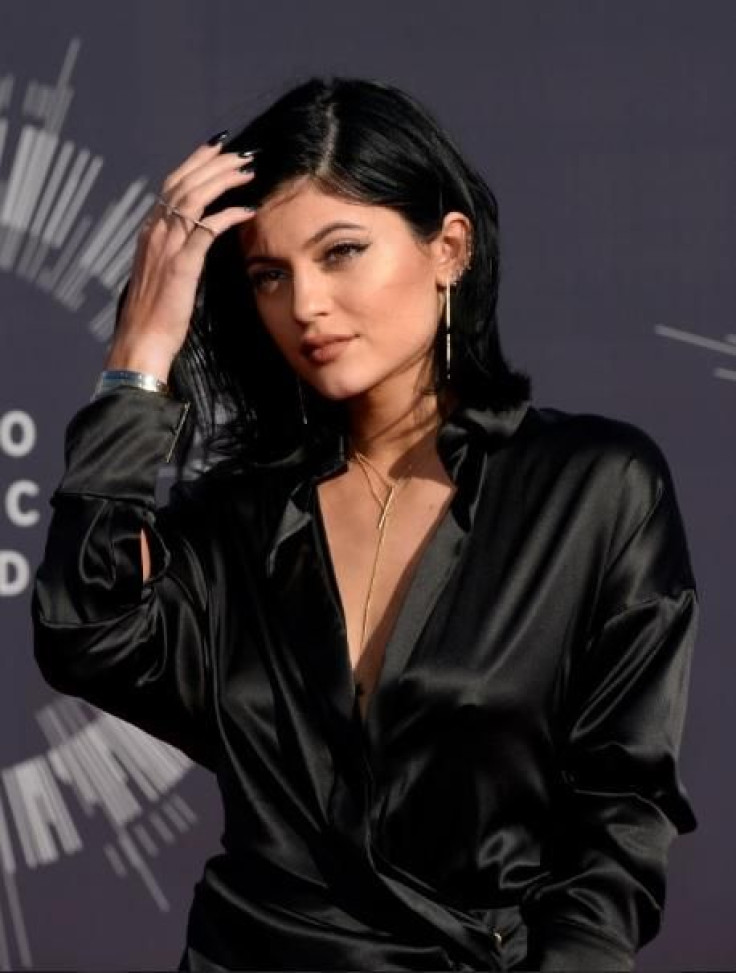 It seemed like Kylie Jenner and Tyga got back together after the teenager posted several updates of the couple together on Snapchat Wednesday. In between photos and videos of herself, Jenner also shared some of Tyga, the 25-year-old rapper.
"We wanted Popeyes. So we're literally driving across the airport to a whole different terminal to get Popeyes," the reality star in one of the brief videos. "First time at Popeyes this s--- is crazy," a photo of her eating a piece of chicken reads. Jenner bites into the chicken and looks happy. "Oh my God," she says when chewing on the food.
Jenner, 17, didn't mention where she and Tyga were going. However, the entertainer is currently on tour, so she could have been accompanying him to his next show. "Tyga's invited Kylie to join him on his future tours," a source told Hollywood Life.
The rapper, whose real name is Michael Stevenson, took Jenner as his "special guest" to a concert at Cal State Fullerton's Spring Concert, TMZ reported Tuesday. It was an 18-and-older event, but Tyga disobeyed the promoter's rule and brought the underage Jenner anyway.
She even posted a behind-the-scenes photo from the gig where appetizers were served. She held up a piece of chicken and leaned back for the picture. "I'm always eating ugh!" she captioned the photo of herself. More than a million people liked the image.
Though she actively posts pictures of herself on Instagram, Jenner doesn't share many of Tyga on that social media forum. Instead, she saves it for Snapchat, the ephemeral photo app. Unfortunately for Jenner, fans quickly take screenshots of the stories she posts and put them on the Internet.
Even though Jenner's relationship status with Tyga is a hot topic among fans, people were generally more concerned with her lips Wednesday after she revealed that she used temporary fillers. Her confession is set to air in the latest episode of "Keeping Up With the Kardashians," which runs every Sunday at 9 p.m. EDT on E!
Follow me on Twitter @mariamzzarella
© Copyright IBTimes 2023. All rights reserved.