Lady Gaga Channels Own Pain, Trauma For 'House Of Gucci' Role: 'I Put My Entire Lifetime Into Her'
KEY POINTS
Lady Gaga relied on a Stanislavski acting technique, which involves revisiting sense memories from an emotional event
She said the lines between her own experiences and Patrizia Reggiani's started to blur at some point during filming
The singer said she took her own pain and "gave it" to her character
Lady Gaga is sharing more details about the toll her role in "House of Gucci" took on her mental health.
In a new interview with The Hollywood Reporter, Gaga, 35, revealed that she tapped into real-world trauma to play the role of Patrizia Reggiani in the Ridley Scott-directed film. Reggiani was convicted of ordering the 1995 murder of her ex-husband, Gucci heir Maurizio Gucci (portrayed by Adam Driver), and was released from prison in 2014 after serving 16 years behind bars.
According to the "Shallow" singer, she relied on a Stanislavski acting technique that involves revisiting sense memories from an emotional event, and at some point, the lines between her own experiences and Reggiani's started to blur.
Recalling one such occasion, the pop star said she gave co-star Salma Hayek a "heart attack" while filming a scene that involved Gaga knocking a lit candle across the room.
"I was falling apart as [Patrizia] fell apart. When I say that I didn't break character, some of it was not by choice," Gaga told the outlet.
It came to a point where Scott had to intervene due to concerns over the effect Gaga's performance seemed to be having on her mental health. She said she had experienced this kind of dissociative state before, including once when she was hospitalized.
"Ridley said, 'I don't want you traumatizing yourself,'" Gaga recalled. "And I said, 'I already have. I've already been through this anyway. I might as well give it to you.' And he said, 'Well, leave it here and don't do this to yourself anymore.'"
For Gaga, playing the role of Reggiani was an outlet to channel the real-life pain, trauma and heartache she had endured in the past.
"I took the pain I feel from being attacked when I was a young girl, from feeling left behind by people that I love, from feeling trapped that I can't go out into a world that I love," Gaga continued. "I took that pain and I gave it to her."
She added of her character, "I put my entire lifetime into her."
In the same interview, Gaga spoke about her dogs and her boyfriend of about two years Michael Polansky, as well as shared an update on Ryan Fischer, her dog walker who was shot while protecting her French bulldogs Asia, Koji and Gustav in February. The dogs that were stolen were returned, and police later arrested five people in connection with the crimes.
The "A Star Is Born" actress said authorities believe that Fischer, who was hospitalized and underwent surgery for his injuries, was not targeted because he had her dogs and that the attack was "random."
"Everybody's OK," she said. "Everybody's healing. I pray for Ryan all the time. I'm so grateful that we did not lose him. And every day, I thank God for the safe return of my dogs. My dogs and the man that I love are my whole life."
"House of Gucci," which focuses on the world-famous fashion family and the events leading up to the murder of Maurizio, also stars Driver, Hayek, Jared Leto, Al Pacino and Jeremy Irons. The movie will hit theaters on Nov. 24.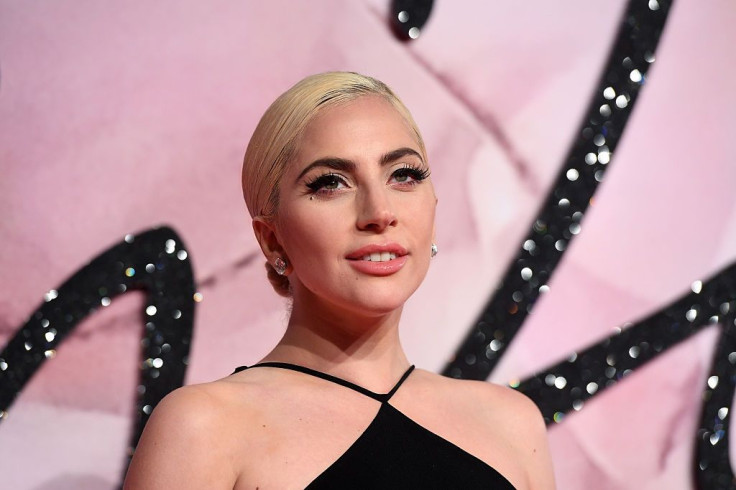 © Copyright IBTimes 2023. All rights reserved.
FOLLOW MORE IBT NEWS ON THE BELOW CHANNELS