Lana Wachowski's Emotional Speech Sheds Light On Transgender Suicide Risk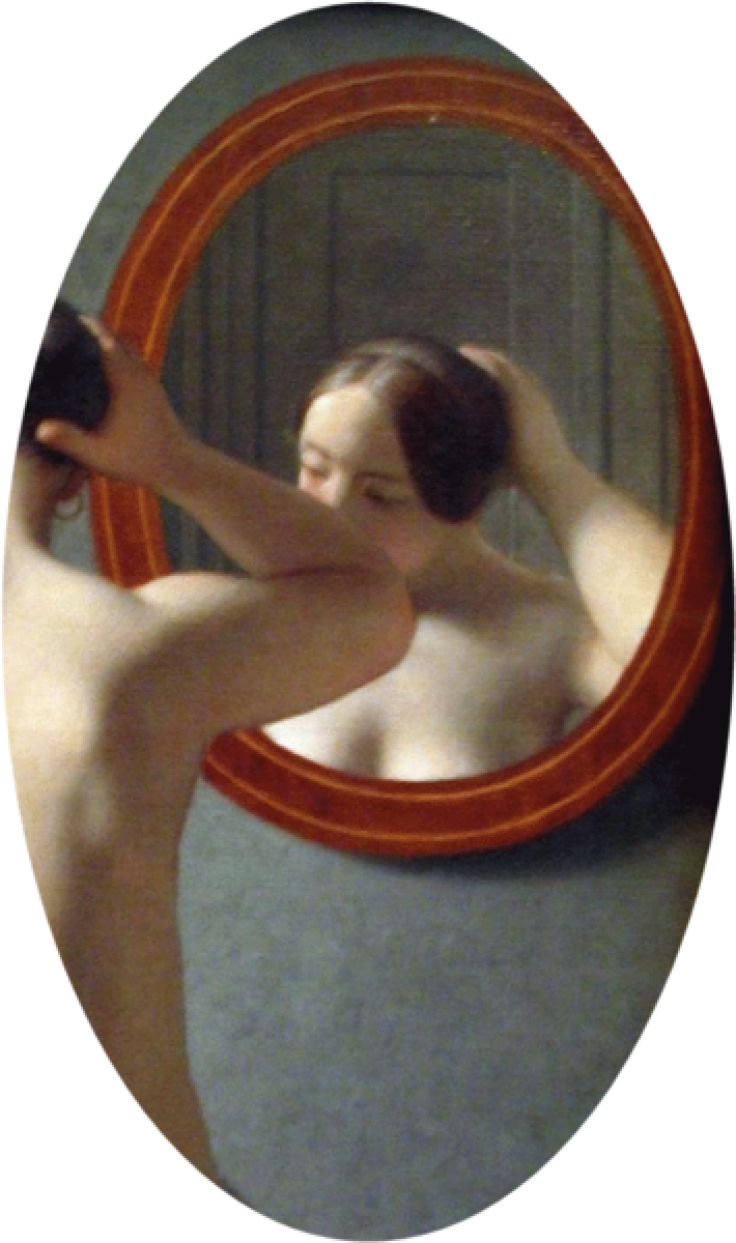 Lana Wachowski's heartfelt speech at the Human Rights Campaign's annual gala has shed light on a shocking discrimination issue. The normally press-shy "Cloud Atlas" co-director, formerly known as Larry Wachowski, was honored with the Visibility Award for her courageous decision to publicly come out as transgender in July.
In a touching 25-minute acceptance speech, Wachowski revealed that she was once beaten for her refusal to comply with gender norms and later established a plan to end her life by jumping in front of a train.
"I began to believe voices in my head -- that I was a freak, that I am broken, that there is something wrong with me, that I will never be lovable, Wachowski said. "Years later, I find the courage to admit that I am transgender, and this doesn't mean that I am unlovable."
Wachowski's rousing speech brought attention to an alarming issue in the transgender community. A recent study revealed that the suicide and attempted suicide rate among transgender individuals is tremendously high.
The survey, Injustice at Every Turn, conducted by the National Gay and Lesbian Task Force, or NGLTF, and the National Center for Transgender Equality, or NCTE, found that 90 percent of transgender and gender-nonconforming individuals have been harassed and/or face discrimination at their place of employment.
According to the report, a stunning 41 percent of transgender individuals have attempted suicide at one time in their lives, while 10 percent of those surveyed have attempted to end their lives in the last year.
"Reasons we see such alarming numbers are predominantly due to societal discrimination, family rejection and financial barriers," Ryan Sallans whose memoir, "Second Son: Transitioning Toward My Destiny, Love and Life," illustrates his own struggle for self-acceptance." As a survivor of two suicide attempts and as a transgender man, one of the reasons I've chosen to share my story with the world is because I truly believe that sharing stories saves lives and also replaces a label or term, like transgender, with a human being."
Mara Keisling, Executive Director of NCTE, cites cultural and social alienation as one of many reasons why transgender individuals contemplate ending their lives.
"Trans people, even if they're deeply closeted, feel separate and apart, because society is telling them that they're not 'right' or 'normal,'" said Keisling. "We're taught from a very young age that being trans is not normal, which science is quickly proving is dead wrong.
"There certainly is bullying; there certainly is job discrimination," Keisling continues. "We've seen people absolutely devastated economically. We face disrespect, discrimination and violence in all aspects of our lives, and that adds up."
"Many persons who are transgender have been raised as the wrong gender and, therefore, have however many years of 'pretending' to unlearn what they'd been previously taught about how they were supposed to feel, think and act," said Dara Hoffman, a Colorado psychotherapist. "This usually causes intense distress, which can lead to anxiety and depression. Even when a person realizes he or she is transgender, the process they need to go through to alleviate the symptoms of gender identity disorder is lengthy, costly and oftentimes emotionally and mentally difficult. We live in a society in which people who are transgender are oftentimes, at the very least, misunderstood and, at the very worst, ridiculed, discriminated and even killed."
As Hoffman points out, transphobia has not only caused the transgender population to suffer from mental anguish, it has also led to countless homicides.
Sallans notes that, in 2008, the HRC concluded, "A transgender person has a 1 in 12 chance of being murdered versus an average person having a 1 in 18,000 chance of being murdered."
The 1993 murder of Brandon Teena, a trans man whose story inspired the 1999 film "Boys Don't Cry," remains one of the most well-known cases of an unlawful transgender death.
Another well-known case occurred in 1995 when Tyra Hunter, a Washington, D.C., trans woman, was denied medical attention following a car accident. According to reports, firefighters at the scene refused to assist Hunter upon discovering that she had male genitalia. After a critical amount of time passed, an EMS supervisor arrived at the scene and made sure that Hunter was taken to a nearby hospital. Shockingly, Hunter died in the emergency room shortly after her arrival after she was denied medical treatment.
In recent years, several additional cases of transphobia have made headlines. In February 2008, Duanna Johnson, a Memphis, Tenn., trans woman, was brutally assaulted by two police officers. The case sparked national outrage after surveillance footage of the crime was obtained by several news networks. Tragically, Johnson was shot and killed later that year by an unknown assailant.
At the time of the murder, Jared Feuer of Amnesty International told the New York Times that the crime reflected a widespread societal problem.
"Her treatment demonstrates a culture of violence against transgender people that must be addressed," Feuer said.
In September 2011, a trans woman was viciously beaten by two teen girls at a Baltimore McDonald's. The incident was recorded by a young man who worked at the establishment, who did nothing to stop the attack.
The biased manner in which these types of crimes are portrayed in the media has contributed to the prejudices the trans community faces.
"Part of the problem with these crimes is the way that they're portrayed," says Alison Gill, government affairs director of the Trevor Project. "The media tends to portray trans people as being involved in criminal elements or being deceptive somehow when they engage in relationships. I think it portrays trans people in a negative light, and it can have negative repercussions for them."
Salles also believes that the way these hate crimes are reported is related to the lack of trans figures in the public eye.
"When more people are out, it decreases the stigma, and it allows us to show the masses stories of success and humanity, instead of just seeing the stories on the news that are reporting another homicide or a report that uses the wrong pronouns or names."
In "Making of a Monster: Media Construction of Gender Non-Conforming Homicide Victims," Meredith L. Williams argues that the 2008 murder of Sanesha Stewart, a transgender woman, was reported in a way that demonstrates the media's prejudiced coverage of trans homicides.
Stewart, a Bronx, N.Y., resident, was stabbed to death by Steve McMillan, an ex-convict. The article about the crime featured in the Daily News was titled "Fooled John Stabbed Bronx Tranny." After the outlet faced protests from Glaad, the title of the story was changed to the still-offensive "Cops: Ex-con Slays Bronx Transsexual Hooker." As Williams points out, the report refers to Stewart as a sex worker, a fact that was never confirmed, and refrains from recognizing her as a woman by using the pronoun "he." Also, reporting that Stewart's killer was "fooled" implies that the victim was deceitful.
Despite the injustices that plague the transgender community, there is hope that this will change in the near future. Gill believes that Wachowski's story could alter the public's view of trans individuals for the better.
"There's a lack of trans role models in the public eye. I think [having more trans figures] would help normalize the idea before the public," Gill continued. "For example, Chaz Bono was on 'Dancing with the Stars,' and that really helped raise the issue of trans people and what they face in our society. I do think that makes a difference."
"Lana Wachowski's story and the way she told it was incredibly brave," adds Keisling. "She really put herself out there, and it was amazing. Importantly, it's her story, and every trans person has a different story. I'm really thankful that she was willing to speak out so eloquently."
"Along with celebrities, we need to hear stories from our everyday people, including those that fall under the transgender umbrella, parents, friends, partners and politicians," says Sallans. "The more the issue is discussed, the further we can advance to break down those barriers and inspire hope among those who feel alone, fearful and marginalized."
Wachowski, who gained recognition after co-directing "The Matrix," seems to be tearing down socially constructed gender roles in her work as well.
"Cloud Atlas," which Wachowski directed along with her brother Andy Wachowski and Tom Tykwer, follows the evolution of six souls over time. The whimsical epic blurs the dividing lines between genders. Several actors in the film, including Halle Berry and Susan Sarandon, play both male and female roles.
During her HRC speech, the filmmaker explained her reason for sharing her personal life publicly by referencing a line from the film: "If I had remained invisible, the truth would have remained hidden."
FOR FREE to continue reading
✔️ Unlock the full content of International Business Times UK for free
offer available for a limited time only
✔️ Easily manage your Newsletters subscriptions and save your favourite articles
✔️ No payment method required
Already have an account?
Log in
© Copyright IBTimes 2023. All rights reserved.