Las Vegas Man Shoots Son To Death For Threatening To Stab Mother During Argument
A man was shot dead by his father after the former threatened to stab his mother. The incident took place in Las Vegas on Monday (May 25).
According to local reports, the unidentified man started arguing with his mother while holding a knife. When things got out of hand, the mother threatened to call 911 if he didn't stop. The son then took away the woman's phone and threatened both his parents with a knife.
The son was "holding the knife in an aggressive manner directly over top his mother, who feared for her life. The father also believed the male was about to stab his mother so he was forced to shoot him to save her life," police said.
Around 1 a.m. Monday, the father called 911 and said he was forced to shoot his son as he threatened to stab his mother. Officers arrived at the home and found the man lying on the floor with gunshot wounds. The man was unconscious but breathing. He was rushed to a local hospital where he succumbed to injuries. The names of the son and the father were not released. The police believe the father's actions were justified as it was the only way to stop his son from stabbing his mother.
Further investigation revealed that the deceased's mental state had declined recently and he was drinking heavily. He was also into mind-altering drug use. Police said that had the man survived, he would have been charged with assault with a deadly weapon. Investigation into the case was ongoing.
In a similar incident in Las Vegas on Monday, a woman fatally shot her husband after he choked their teenage daughter. Officers responded to an apartment complex in the 1700 block of East Reno, near Tropicana Avenue, after receiving information that a man was shot. The woman told the officers that she was forced to shoot her husband after he choked their teen daughter during an argument. Investigation into the incident was ongoing and it was unclear if the woman will face any charges.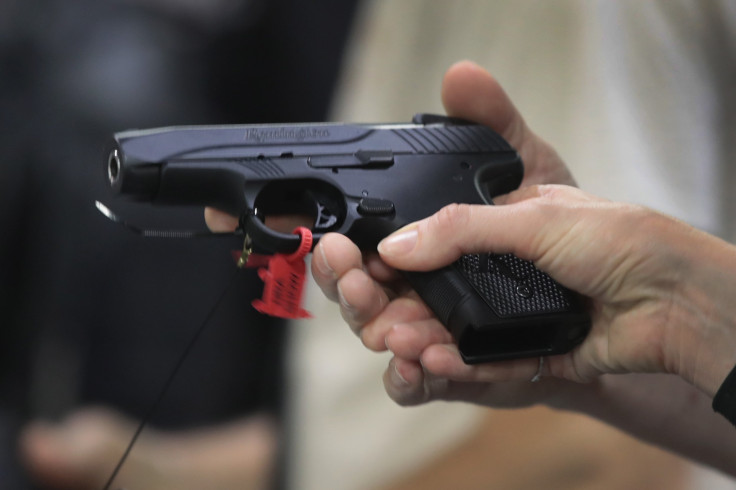 © Copyright IBTimes 2023. All rights reserved.