'The Last Five Years' Review: A Real Musical Is Hard To Find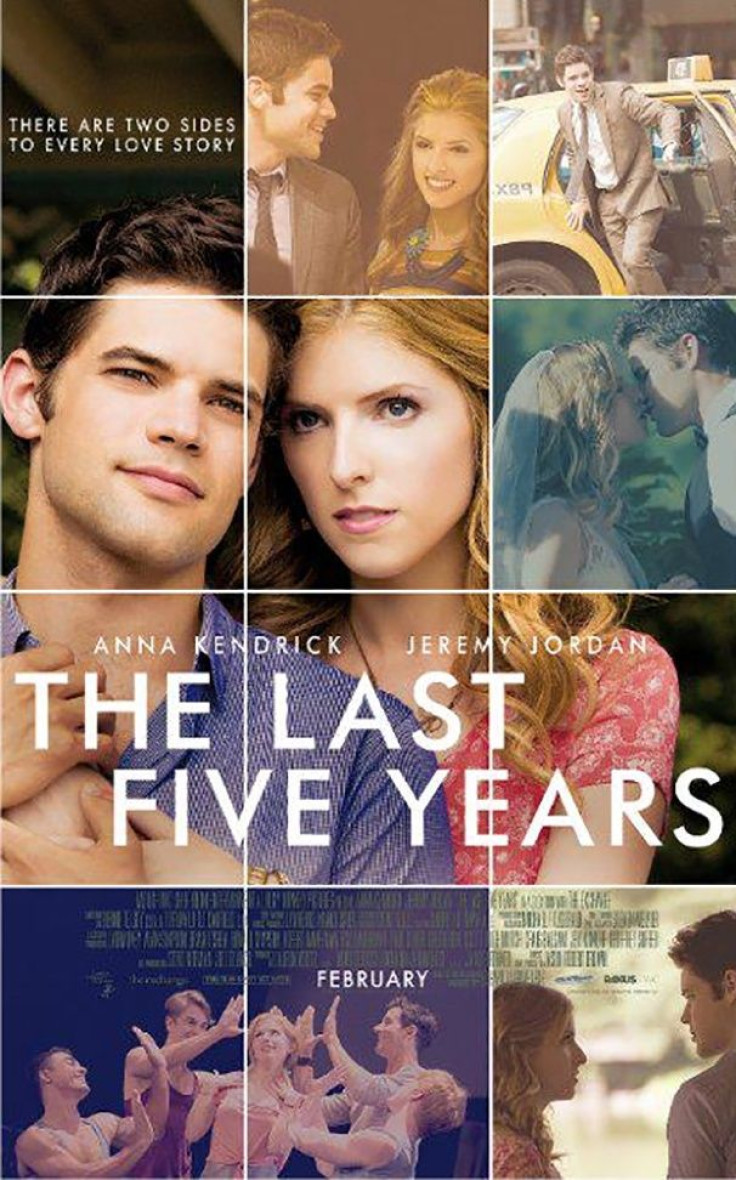 Broadway die-hards need a little love at the movies from time to time. This holiday weekend, director Richard LaGravenese is sending them a singing valentine, "The Last Five Years," which incidentally happens to be a breakup musical.
The film, based on Jason Robert Brown's 2001 stage musical, stars Anna Kendrick as aspiring actress Cathy and Jeremy Jordan as New York publishing sensation Jamie. The cutesy story is told out of order throughout the duration of the movie, almost entirely in song save for a few words of dialogue. Euphoria and regret, heartbreak and heartache, the movie hits all the emotional keys.
Its success will rest squarely on the shoulders of its leads Kendrick and Jordan. Kendrick is charming as ever as the actress struggling to hit her mark. She's in line again and again auditioning for an uninterested director in the number "Climbing Uphill." With no success in the city, Cathy's forced to settle for summer stock in the hilarious tribute sequence "A Summer in Ohio." Unfortunately, Jordan doesn't match Kendrick's bubbly high notes. By the time we reach his final solo, "Nobody Needs to Know," which is about cheating, we've spent far too long with a couple we knew had to separate. One interesting aspect is that Jamie's Jewish heritage manages to get several mentions in the songs, whereas Cathy's background isn't much discussed other than noting she hails from a happy family in New Jersey.
The story is overbearingly conventional. Even told out of order, I already knew where it was headed, and not because we started at their breakup. I knew that Cathy was not going to succeed, and that she was going to feel artistically resentful of her partner's success. It felt so petty and disingenuous that when the relationship began to unravel around this focal point, I felt cheated out of a good story.
Overall, "The Last Five Years" is a pleasant distraction and features solid performances from its leads. I'm perfectly content to see if Kendrick revives the film musical genre, but she's going to need co-stars with equally strong screen presence. If anything else, this should hold us over until "Pitch Perfect 2."
© Copyright IBTimes 2023. All rights reserved.