'Late Late Show' With James Corden: 5 Fast Facts About Craig Ferguson's CBS Replacement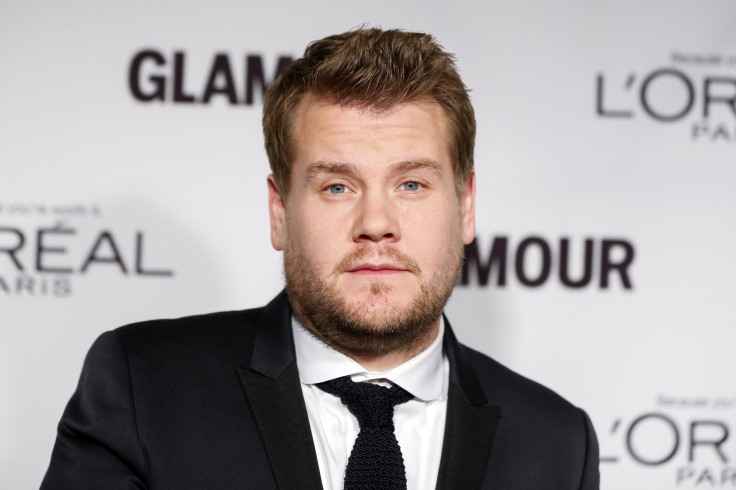 There are a lot of changes coming to the late night landscape at CBS. With David Letterman being replaced by Stephen Colbert in September, many are looking to new "Late Late Show" host James Corden to prove that change isn't always that bad. The British comedian and actor will replace Craig Ferguson starting Monday.
While those who know of him are mostly thrilled at Corden's breakthrough job in the U.S., the fact of the matter is that a large majority of people have absolutely no clue who in the world he is. To help ease the transition from Ferguson to Corden, below are a few fast facts about the newest name in late night.
A Movie And TV Star
If you're not from the U.K., you may remember him for his role as Craig Owens in two episodes of Matt Smith's run on "Doctor Who." He played the bumbling love-struck roommate of the Doctor. If you lean more toward fantasy than science fiction, perhaps you're familiar with him through his recent starring role alongside Anna Kendrick and Meryl Streep in "Into the Woods," where he played the baker.
While those are his two biggest U.S. credits, he's already huge in his home country as a writer, producer and actor. He first rose to prominence for co-creating, co-writing and co-starring in the hit BBC sitcom "Gavin & Stacey" in 2007. After a few failed ventures like a critically panned sketch show, Corden reignited his career with a move to Broadway. He'll be bringing all of that talent, plus an impressive ability to sing, in the hopes of winning over the coveted American late-night audience.
"I feel very lucky to be given a seat in late-night," Corden told USA Today. "It's going to take time for an audience to find us and find what (the show) is. But, at the same time, I hope that that element of discovery will be something audiences enjoy."
An Award Winner
It's already been said that the actor is huge in England. However, to demonstrate the scope of that prestige, he's got two British Academy of Film and Television Award (BAFTA) to prove it. Corden took home the trophy for Best Comedy Performance for "Gavin & Stacey," which ran from 2007-2010. After that, he went on to gain a Tony Award in 2012 for Best Actor for his role in "One Man, Two Guvnors." The Wrap notes that he beat out veteran stage actors Philip Seymour Hoffman, James Earl Jones, Frank Langella and John Lithgow for the award. However, prior to all of this, he was also indirectly given a Tony in 2006 for his role in the best play winner, "The History Boys."
A Friend To The Stars
While working on "The History Boys," Corden met his friend and former long-time roommate Dominic Cooper ("Captain America: The Winter Soldier" and "Agent Carter"). According to a February 2014 story from Radio Times, Cooper may have even overstayed his welcome in Corden's flat. After introducing him to his now wife, Cooper didn't actually move out until the couple was expecting their first child.
Not Afraid of Failure
According to the BBC, Corden gave an interview to a U.K. outlet in which he candidly called his failed sketch show a mistake. The show, "Horne & Corden," only ran for one series in the U.K. before being pulled. In the end, the humble comedian admitted that it probably wasn't a good idea to try and market himself as a comedy sketch writer.
"The truth is, honestly, I'm not good enough at writing sketches to write a sketch show," the actor said, without ego. "It was a mistake."
Changing The Format Of Late Night
Let's face it, this isn't "The Tonight Show" or "The Late Show." If Craig Ferguson taught us anything it's that CBS' "Late Late" slot isn't necessarily encumbered by any traditional late night structure. Corden isn't going to simply try and do what the veterans have already done. According to USA Today, he'll be introducing his guests all at once in the hopes that odd celebrity pairings will make for some crackling conversation that can't be found on traditional American late night.
"James thrives on unpredictability, mischief and fun. We will be ready when he goes off course and actually starts running into the audience and has a chat with someone," executive producer Ben Winston told the outlet.
Catch Corden's first at bat hosting "The Late Late Show" tonight at 12:37 a.m. EDT on CBS.
© Copyright IBTimes 2023. All rights reserved.