Latest Popular Vote Results 2016: Hillary Clinton Has Almost 400,000 More Votes Than Winner Donald Trump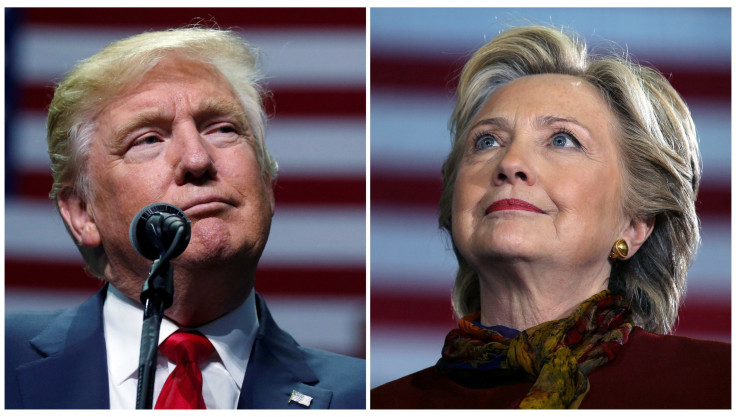 As Republican and president-elect Donald Trump continues to transition toward his first term in the Oval Office, his now former opponent Hillary Clinton has opened up an almost 400,000-vote lead in the latest reported popular vote totals.
Democratic nominee Clinton, whose failure to capture the so-called "blue wall" of Midwest states like Wisconsin, Iowa, Michigan and Ohio ultimately handed Trump a 290-232 electoral college victory. But she currently leads the popular vote 60,467,245 to Trump's 60,071,650 for a difference of 395,595, or 47.7 percent to 47.4 percent, respectively, according to CBS News, CNN, and NBC News.
Clinton has seen her popular vote total increase from more than 233,000 on Thursday.
It's a striking difference between the election's ultimate loser and its winner, though the gap is not a record. In 2000 -- the most recent case of the electoral college winner being unable to garner the popular vote -- Republican George W. Bush lost the popular vote to Democrat Al Gore by 547,398. However, the electoral college result was far closer than Trump and Clinton's matchup, with Bush claiming 271 to Gore's 266 and the election coming down to a single state: Florida.
Trump managed to clear Florida by nearly 120,000 total votes, or 1.3 percentage points on Election Day. He also swiped Iowa, Wisconsin, Ohio and Pennsylvania, each of which had voted blue for now-President Barack Obama in 2012.
It's important to note that votes are still being tabulated around the country and that none of the three news outlets have called Michigan for either Trump or Clinton. However, Michigan's Department of State is showing that, with 100 percent of precincts reporting, Trump is owning a 13,107-vote lead over Clinton.
Ever since Bush and Gore in 2000, many Americans have called for abolishing the electoral college. The push has gained support across the country, mostly from states that traditionally lean Democrat, according to CBS News. In the last decade, plans to make the popular vote the main avenue towards picking the president have been presented in 50 state legislatures, 10 of which have passed the measure -- a total of 165 electoral votes.
But the measure has only built up momentum in typical Democratic strongholds like Illinois, Massachusetts, Maryland, New York, New Jersey, Hawaii, Vermont, Washington state and Washington, D.C. It's also popular in California, which in the wake of Trump's election has seen a groundswell of voters calling for a secession from the U.S. by referendum called "Calexit."
© Copyright IBTimes 2023. All rights reserved.