Latino Voter Turnout On Super Tuesday In Texas, Colorado Could Be Significant, Pew Center Says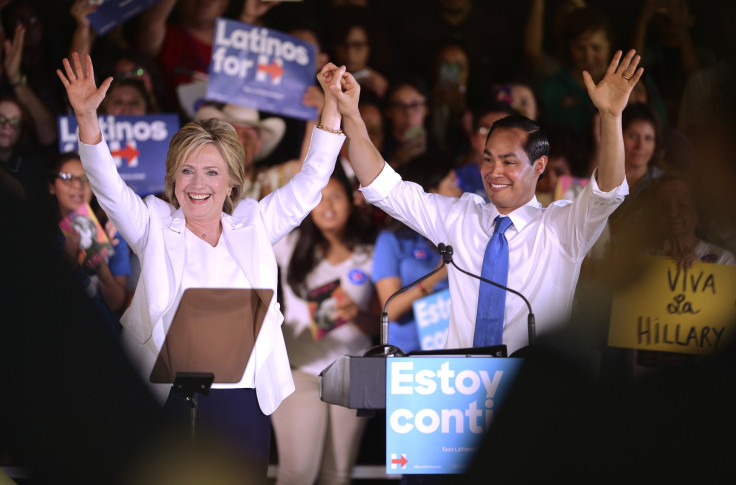 U.S. Hispanics will have a large presence in the presidential primaries and caucuses taking place Tuesday in nearly a dozen states, according to a new census data analysis by the Pew Research Center. That presence will be felt most in Texas and Colorado's Super Tuesday contests among Democratic and Republican candidates.
Latinos make up 28 percent of the electorate in Texas, outnumbering other racial minority groups such as African-Americans 4.8 million to 2.2 million, Pew said. In Colorado, Hispanics increased their share of eligible voters to 15 percent in 2014, up from about 13 percent in 2008.
Eligible Latino Voters by State | InsideGov
Latino voters overall favor the Democratic Party, although not as much as black voters, according to recent national polling. But exit polling in several states in 2014 showed nearly a third of Latinos breaking for Republican candidates in gubernatorial and U.S. Senate elections. Thus winning the Hispanic vote will be important as the primary process winds down, experts have said.
Whites have a significant role in the primary contests on Super Tuesday. They make up 95 percent of eligible voters in Vermont and 88 percent of Minnesota's electorate, Pew said. Alaska also stands apart on Super Tuesday because of its large Native American population, making up 13 percent of the state's electorate. In Oklahoma, they make up 7 percent of eligible voters.
Percent of Black Voters Relative to White Voters in Presidential Elections | MooseRoots
The black vote was the focus of last weekend's South Carolina Democratic primary. In five primary states Tuesday, blacks account for at least 15 percent of the electorate. Eligible African-American voters have the largest sway in Georgia, where they make up 31 percent of the electorate, and in Alabama, where they are 26 percent of voters. Virginia, Tennessee and Arkansas also boast sizable black voting populations.
All said, the U.S. electorate in 2016 will be the most diverse in the nation's history, Pew said.
© Copyright IBTimes 2023. All rights reserved.