Lauren Boebert Ripped On Twitter For Heckling Joe Biden During State Of The Union Speech
Rep. Lauren Boebert, R-Colo., faced a slew of backlash on Twitter Wednesday after heckling President Joe Biden during the State of the Union before he spoke about his late son Beau, who died in 2015 from brain cancer.
On Tuesday night, Boebert interrupted Biden as he discussed battlefield conditions and how they could contribute to Iraq and Afghanistan war veterans developing cancers.
"When they came home, many of the world's fittest and best-trained warriors were never the same: Headaches. Numbness. Dizziness," Biden said. "A cancer that would put them in a flag-draped coffin."
"You put them there!" Boebert yelled. "Thirteen of them."
Boebert was referring to the 13 U.S. soldiers who were killed in a bomb attack in Kabul last year.
After a brief pause, Biden continued, "I know -- one of those soldiers was my son, Major Beau Biden."
"I don't know for sure if the burn pit that he lived near in Iraq, and earlier than that, in Kosovo, was the cause of his brain cancer, or the diseases of so many of our troops, but I am committed to finding out everything we can."
Biden went on to encourage Congress to pass legislation to help Afghanistan and Iraq war veterans suffering from exposure on the battlefield.
While Boebert was met with some boos from fellow lawmakers, her name became a trending topic with people bashing the controversial Republican for the outburst.
"I support giving Lauren Boebert lots of publicity for this because I believe the more Americans who know what she's like the more they will vote blue. Only a lowlife heckles the president as he talks about his son, who died of cancer after serving in Iraq," one user posted.
Former White House Covid advisor Olivia Troye suggested Boebert and Rep. Marjorie Taylor Greene, R-Ga., needed to be removed from their positions.
"Booing a man talking about his dead son who served our country--disrespecting all who have served. Embarrassing our country with their demeanor/actions during the SOTU. Why do people keep funding the extremist trash of Lauren Boebert & Marjorie Taylor Greene? We will defeat them," Troye tweeted.
Greene was heard grumbling throughout Biden's COVID policy discussion.
The two congresswomen also tried and failed to start a "build the wall" chant during the SOTU when Biden spoke about reforming immigration law and the border.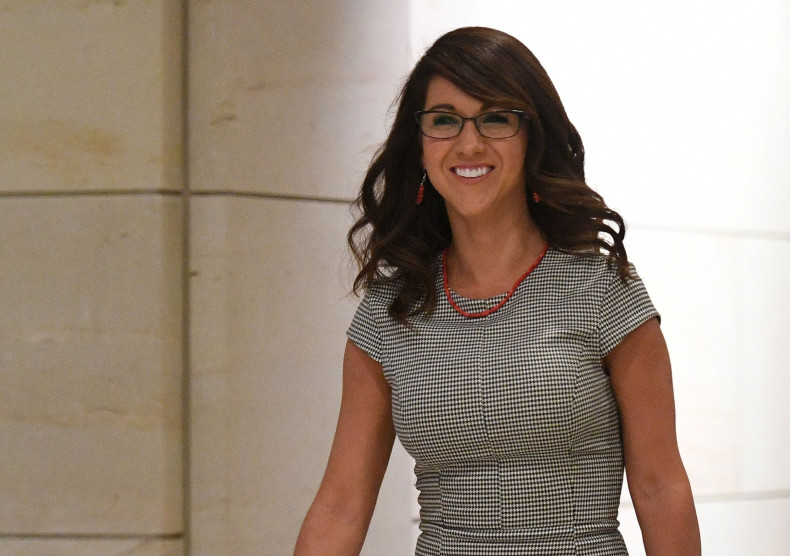 © Copyright IBTimes 2022. All rights reserved.