Lauren Rae Levy: Tips from a Celebrity Stylist, 'Your Best Accessory is Your Confidence'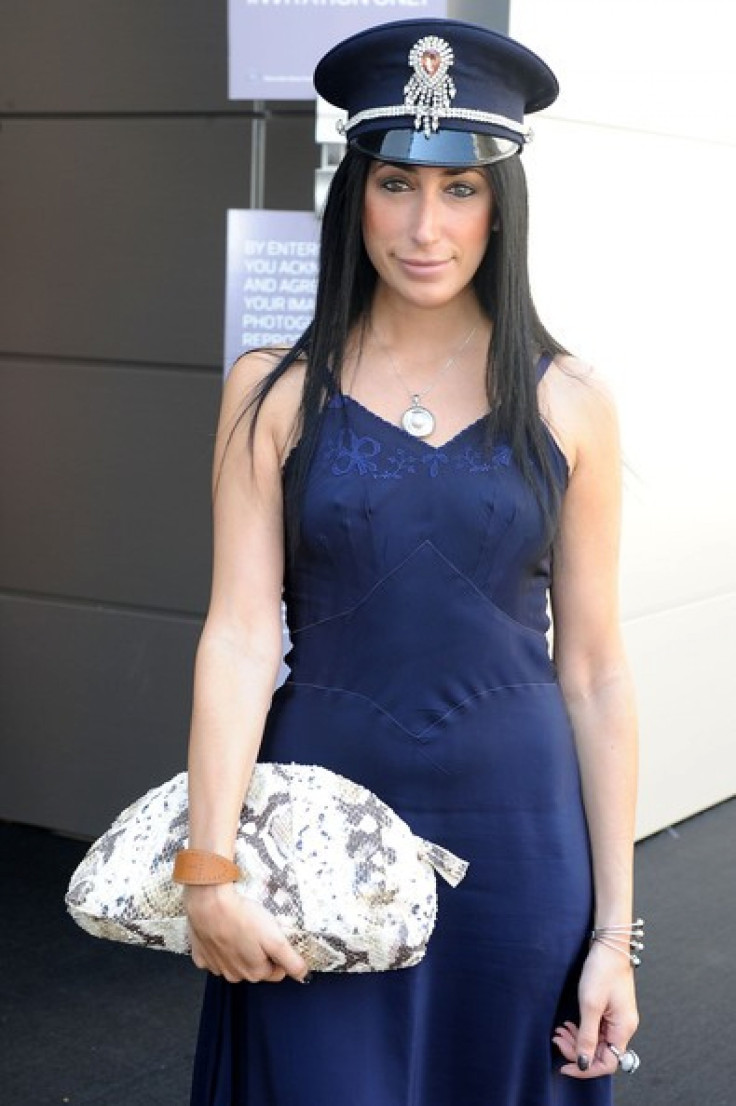 When asked which accessory is best, most would presume a celebrity stylist would respond with a Céline bag, Christian Louboutin shoes or Loree Rodkin jewelry. Confidence is not typically the first rattled off. But for celebrity stylist Lauren Rae Levy, it makes the top of her list.
Your best accessory is your confidence, and you have to wear it well, Levy told IBTimes. And she would know. At a young age, her career in fashion is already exceptionally cultivated. From New York to Miami, China to Turkey, Levy honed her skills and used her innate talents to plant the seedlings of what would become a blossoming profession. On top of it all, the charming fashion guru is nothing short of delightful. Talking to her for the first time, it is like you have known her for years.
Lauren Rae Levy grew up in New Jersey and was a theater bug. In just third grade, she got a role in a film starring Dillon McDermott. Growing up in show business has helped me to develop interpersonal skills and definitely helped me to be more comfortable with myself, she said.
She continued performing through her teen years, touring in Switzerland at 15-years-old, and carried her interests on in college. At the University of Miami she was a double major in Music and Theater and a minor in French. Levy graduated in just three years.
It was after her freshman year when her fashion career first began. My freshman year of college I took a summer job. I was living with my boyfriend at the time at his family's home in the Hamptons. We decided to stay from Memorial Day to Labor Day. His mother made it very clear to us, that if we wanted to be those kids that were living in the Hamptons full- time for the summer that we weren't going to just be living a glamorous life. We needed to get jobs, she told IBTimes.
So that day, I'm shopping, and I walk into the Scoop store in East Hampton and the girl who was managing the store at the time literally comes up to me and says 'Hey, you shop here all the time. I need a new girl to work here over the time. Do you want a summer job?
The rest, as they say, is history. From Scoop, Levy went on to work with Catherina Malandrino, Bergdorf Goodman, Intermix and Blue & Cream. Today, Levy has her own company, LRL Group, which she established in 2006. LRL Group is a consulting and styling firm specializing in a multitude of fashion needs, like lookbooks, branding and media placement. She is independently branded as a celebrity stylist, a TV personality and has plans to develop her own collection.
A fashion line is something that people can expect to see from me in the future. But it won't be a traditional fashion line, said Levy. I'm working on accessories right now and every piece will have a styling component to it. The concept behind this collection I'm working on is that everyone who wears it feels like they have been styled by a celebrity stylist.
So what advice does this en vogue New Yorker have for aspiring fashionistas? Here are some of her rules to live by.
Let Life Unfold Organically
I kind of didn't get into the fashion industry, but rather the fashion industry got into me, said Levy. And I think that the best things that happen to us happen organically. I truly believe that in all aspects of life, not just professionally speaking.
The NJ-native, who was a competitive skier and a show biz kid, had no idea that fashion awaited her. Walking into Scoop that day truly changed her life. As a sales girl in the Hamptons, Levy got to spend a summer in the sun and work with A-list celebrities. Already within my first month we had people [shopping] like Christie Brinkley and Rebecca Gayheart and these big names that were coming into the store that I was shopping with, she said.
Regardless of how trite it may sound, everything happens for a reason. You need to yield a bit to destiny and seize the opportunities as they come.
Use What You've Got
We get the opportunities that we chase after. My entire life I've always been a doer, said Lauren Rae Levy. After Scoop, she was given the opportunity to interview for a position with Catherine Malandrino. During the interview, which was conducted by Catherine's husband Bernard, Levy showed her colors when she began speaking to the duo in French. They hired her on the spot.
When you're passionate about something there's nothing that can hide that. People can feel that from you, said Levy. Stick to what you are good at, to what you know.
I'm good at making things happen, she said. The thing is, if an opportunity presents itself, I will seize that opportunity. Whereas a lot of people let things pass them by and think 'If it is meant to be it will be,' I say 'It's in front of me, I'm gonna make it happen.'
Your Best Accessory is Your Confidence
Levy lives her life by this motto. People can actually wear their confidence. So wear it like you would wear an accessory. You have to wear it.
Your best accessory is your confidence. Anything that I can do that teaches people to wear that well is my favorite, she said. The whole thing is when I was working at Scoop... when I was 17-years-old I called my mom after work one of my first days and I said 'Mom, I made this lady feel so good today.' She literally came the next day and found me to tell me that she had the best night of her life because she never felt so good. The fact that I had the ability to make somebody feel that way was the most rewarding thing I had ever felt in my life.
As for fashion hopefuls, this confidence may be difficult to muster when faced with intimidating personnel or difficult challenges. My best advice for anyone getting into this industry is it's not just about clothes. It's so much more. When you go in for an interview, your confidence is what tells them that you really mean what you're saying, Levy said.
When you walk down the street, what catches a man's eye is the confidence that you are a strong woman. It's something that happens everywhere. It's not just for women, it's for men as well.
Make Long-Lasting Connections
In the fashion business, relationships are key. At her first job with Scoop, Levy worked under Stefanie Greenfield and learned a lot from the Scoop co-owner and HSN's Curations creator. Levy got the interview with Catherina Malandrino from the connections she made at Scoop.
Levy even sparked the interest of A-list clientele while working in the Hamptons while working in retail. She assisted the likes of Christie Brinkley, Sarah Jessica Parker, Christy Turlington, Susan Lucci and Mary J Blige. Kathy Hilton was one of her loyal customers. Kathy shopped with me regularly at Intermix. She was my favorite client while I was there, said Levy.
A sales position - be it personal shopping or simple distribution - is far more than hawking a product. Make the most out of such an opportunity. Use it to develop connections, to make people remember you. The thing about sales... it wasn't about me making a big sale that day. It was always about me building a relationship.
I pride myself in not just making relationships but having long-term, successful relationships. A lot of people are good at making relationships but if you ask them four years later they are not talking to the person for whatever reason, said Levy.
Even today, with her hectic schedule and burgeoning rolodex, the fashion guru still finds time to call her clients after an event. She has even been known to wake up at 4 a.m. just to do a Google search and see how the night went. Because I care so much I will think about it in my sleep. I actually care. It's not just a job. It's my love.
Hard Work!
Hard work is necessary for success in any field. In fashion, it is particularly crucial. Lauren Rae Levy broke sales records at Scoop during her first summer with the store. Her drive caught her manager's eye. That was just a sales girl position but it definitely starting opening doors for me immediately once people saw the clients that were repeatedly coming in to visit me.
The hard work paid off. My first job out of college I was given a home in the Hamptons to live in, in East Hampton, by myself and I had full reign over the store. I handled everything from dealing to having the dressing room curtains made, to dealing with the merchandise that was going out there, to having the floor leveled and a stereo system put in, she said.
Was I qualified for this position at the time? Absolutely not. However, did I learn from trial and error and not make the same mistake twice? Absolutely.
Sometimes when she first meets someone, Levy is questioned about her background. A lot of people ask 'Oh are your parents in the industry?' hoping that they are going to get a response [in agreement]. But that's not the case. I come from an upper-middle class home where my parents didn't have those connections. Yes, they let me follow my dreams, and have been the most supportive and amazing people. But everything that I have done, I've done because I've earned it and worked hard for it myself.
Keeping up with this stylist is not for the weary. I was always that kid that was doing a lot more than the average kid. Even at a young age. My whole life I've been the person that lived by the whole 'If I'm not busy, I'm not happy.'
Give Back
In 2007, Lauren Rae Levy began her philanthropic ventures. I realized on my own that you don't have to write a check to be involved in charity. There is so much you can do. The stylist offers up her services, media attention and the recruitment of celebrity cliental.
Levy is a Team Fox member for Michael J. Fox Foundation for Parkinson's Research. Those were the first two organizations that made her truly fall in love with the philanthropic world. Since then, Levy has participated in a multitude of causes. In June 2010, she was honored as the Featured Young Philanthropist of the month with CharityHappenings.org, which chooses from over 100,000 New Yorkers from numerous charities.
Giving back and participating in charitable organizations has widened Levy's circle ten-fold. She introduces friends to the causes as well. Levy styled Stefanie Pratt and Kelly Rutherford for the Holiday Shopping Charity Event Benefiting Safe Horizon with Faconnable and Urban Sanctuary.
The fashionista is signed on as honorary co-chair of the Imperial Court's Night of a Thousand Gowns and is bubbling with excitement for the event in March.
I am always doing something charitable, said Levy. That's a very, very big part of my life. I find a way. Where there is a will, there's a way.
Keep up with Levy on Twitter @LaurenRaeLevy.
FOR FREE to continue reading
✔️ Unlock the full content of International Business Times UK for free
offer available for a limited time only
✔️ Easily manage your Newsletters subscriptions and save your favourite articles
✔️ No payment method required
Already have an account?
Log in
© Copyright IBTimes 2023. All rights reserved.