'Law & Order: SVU' Season 17 Spoilers: 6 Things To Know About Detective Rollins Baby News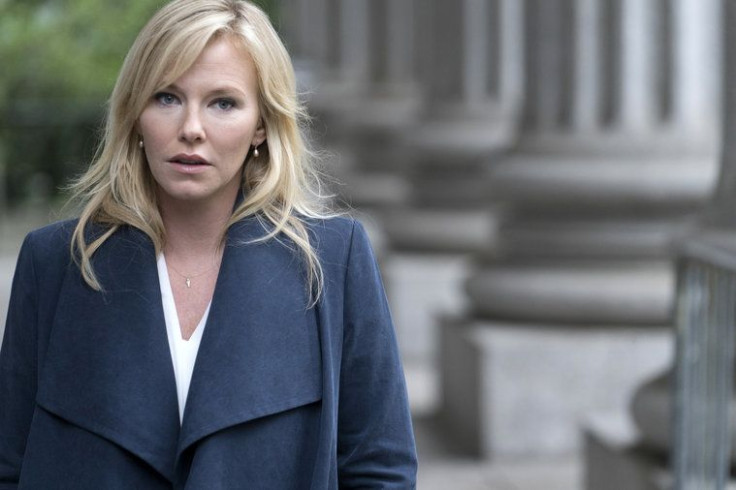 Art is imitating life on the new season of NBC's "Law & Order: SVU." During Wednesday's Season 17 premiere, Detective Rollins (Kelli Giddish) revealed she's pregnant with her first child. The NYPD detective, who's had her share of struggles with gambling and alcohol addiction, broke the news to her boss Olivia Benson (Mariska Hargitay), but didn't reveal who the baby's father is.
Check out six things you should know about Detective Rollins baby news:
1. Kelli Giddish Is Pregnant In Real Life
News of Giddish's pregnancy broke in July, shortly after her co-star Ice-T, who plays Fin Tutuola, revealed his wife Coco is pregnant with their first child. "Law & Order: SVU" showrunner Warren Leight tweeted about Giddish's baby news writing, "@FINALLEVEL and @cocosworld having a baby. @TheKelliGiddish and L Faulborn having a baby. #SVU – most fertile show on Earth. Congrats all!"
Us Weekly also revealed at the time, the 35-year-old actress had married Lawrence Faulborn in a quiet ceremony in Florida.
2. Leight Didn't Want To Hide Giddish's Pregnancy In The Show
Leight told The Hollywood Reporter he decided to add Giddish's real-life pregnancy into the "Law & Order: SVU" storyline because he wanted to show "the reality of what happens to a working detective who finds herself pregnant and how she adjust[s] to it."
3. Nick Amaro Is NOT The Father
Leight continued telling The Hollywood Reporter he thought it would be a terrible idea for Detective Nick Amaro (Danny Pino) to be the father of Rollin's baby because he already has two other kids by two different women. He also pointed out that Amaro left the NYPD at the end of Season 16 after getting shot. Instead, Leight decided that one of Rollins older flings will be the baby's father.
"We'd seen one boyfriend of hers, the guy she knew from Gamblers Anonymous, who Thomas Sadowski has played for us," Leight teased. "And we've seen one another person with whom she had great chemistry and that's where we went."
4. Giddish Already Knows Who The Father Is
Giddish teased in a new interview with E! Online she already knows who the father of her character's baby is because she "got to pick" him. While the actress doesn't want to spoil the surprise for fans, she did say she chose not to pick Amaro as the father because he already has enough responsibility. "That would mean he would have three baby mamas," Giddish explained. "He's got two kids from two different mamas [already]!"
5. The Father Will Be Revealed Soon
Even though the cast is remaining tight-lipped on the identity of the father, Leight told THR the big reveal will happen "at some point early on in the season."
6. The Pregnancy Will Bring Benson And Rollins Closer
Giddish told E! Online she's excited to explore Benson and Rollins' new bond in Season 17, revealing her character's pregnancy news will help the two ladies better understand each other. "Two women don't always have to be at each other's throats. They can get along every now and then," Giddish said.
"Law & Order: SVU" airs Wednesday's at 9 p.m. EDT on NBC.
© Copyright IBTimes 2023. All rights reserved.