LE SSERAFIM 2023 Tour Details: 'Flame Rises' Dates, Locations & Tickets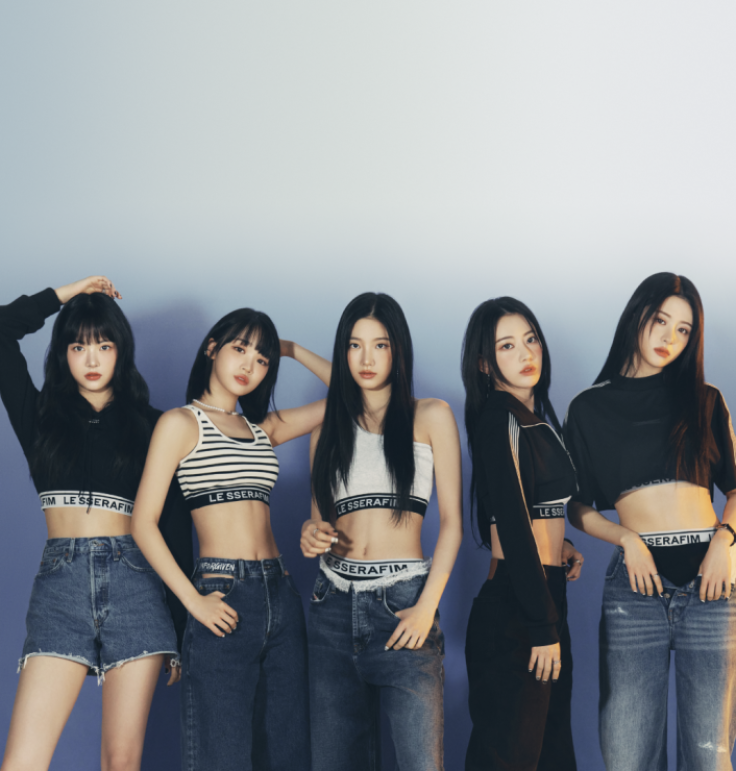 KEY POINTS
LE SSERAFIM announced its first-ever tour
The "Flame Rises" tour will commence in August
Countries included in the Asian tour are out
LE SSERAFIM is going on its first-ever tour!
The K-pop girl group announced Wednesday that LE SSERAFIM will have its first-ever tour, "Flame Rises," which will start in August.
According to the initial announcement posted on LE SSERAFIM's Weverse and SNS accounts, the five-member group consisting of Sakura, Kim Chaewon, Huh Yunjin, Kazuha and Hong Eunchae will hold concert tours in South Korea, Japan, China, Indonesia and Thailand from August to October.
LE SSERAFIM shared how the name of its first-ever tour came about. A logo motion video uploaded Thursday midnight KST showed how "Flame Rises" was taken from the rookie group's name.
"Flame Rises" is an anagram of LE SSERAFIM, which is an anagram of the phrase "I'm fearless."
The current dates and locations for LE SSERAFIM's "Flame Rises" tour are:
August
12-13: Seoul, South Korea
23-24: Nagoya, Japan
30-31: Tokyo, Japan
September
06-07: Osaka, Japan
30: Hong Kong, China
October
03: Jakarta, Indonesia
07-08: Bangkok, Thailand
More details for LE SSERAFIM's 2023 "Flame Rises" tour, such as ticket sales and specific venues, are yet to be announced.
In other news, LE SSERAFIM announced on June 20 the release of its second Japanese single album, "Unforgiven," via its official social media accounts.
The three-track Japanese album, slated to release on August 23, will include the Japanese version of "Unforgiven" from the group's first studio album, the Japanese version of "Antifragile" and a collaborative single with a Japanese pop artist, according to Korea Times.
LE SSERAFIM's first studio album, "Unforgiven," released on May 1, was a declaration of the members' will to march ahead in the direction they see fit, freeing themselves from others' standards.
It contained 13 tracks, with the title track "Unforgiven" featuring American record producer, guitarist and composer Nile Rodgers.
The studio album version of "Unforgiven" also came with a music video, which gained almost 81 million views since its premiere on May 1.
The South Korean girl group first made its Japanese debut with "Fearless," which was released on Jan. 25, 2023.
LE SSERAFIM is a five-member South Korean girl group with Source Music, a label under Hybe, consisting of members of different nationalities: Korean, Korean-American and Japanese.
The group originally debuted with six members — Sakura, Kim Chaewon, Huh Yunjin, Kazuha, Hong Eunchae and Kim Garam — on May 5, 2022. Unfortunately, Garam was removed from the group in July 2022 amid bullying allegations.
LE SSERAFIM recently had a live broadcast with all five members, and Chaewon accidentally pulled down Yunjin's top twice during the stream.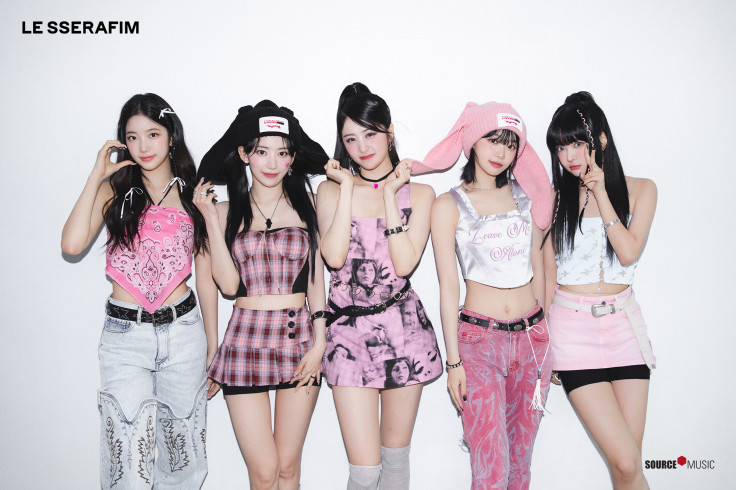 © Copyright IBTimes 2023. All rights reserved.