LE SSERAFIM's Kazuha Workout Routine: Here's How To Have Abs, Sexy Physique Of An Idol
KEY POINTS
Kazuha shared her 7-minute exercise routine on her fifth "FIM LOG" or vlog
The vlog uploaded on LE SSERAFIM's YouTube channel also showed her studying Korean
Kazuha's workout routine was previously featured on news outlets and fitness channels
LE SSERAFIM member Kazuha went viral again after uploading her fifth "FIM LOG" or vlog showcasing her 7-minute workout routine and rock-hard abs.
Aside from her admirable workout routine, the 19-year-old Japanese member of the K-Pop girl group LE SSERAFIM gave fans a sneak peek of her day where she was seen having a "mukbang" (eating show) and playing with her bandmates, studying Korean and showing her writing instruments.
Before proceeding with her workout, Kazuha showed the full-body stretching exercises she would do with her yoga mat and foam roller.
After stretching, Kazuha turned on her workout music playlist and started exercising. In her latest "FIM LOG," she focused on exercises for her core.
The K-Pop artist started her 7-minute workout routine with what seemed to be oblique crunches. She laid down on her mat with her knees bent. She then placed her arms behind her head and moved her elbows for a side crunch. She did this on both sides.
Afterward, Kazuha proceeded to do another type of crunch exercise where she placed her elbows on her back to lift her upper body. Then, she slowly stretched and lifted her legs before bending them and bringing them closer to her chest.
Next, she did toe-touch crunches. She laid on her back and slowly extended her arms forward, keeping them straight. She crunched forward and reached up her toes with her outstretched arms.
As if still not tired, Kazuha went on with cross-body toe-touch crunches. One hand at a time, she reached for her opposing foot and crunched her core.
Additionally, she did bicycles and another set of crunches before performing various planking types, including rainbow planks, side planks and reverse push-ups.
In February, Kazuha shared her ab workout via her fourth "FIM LOG." Her ab exercises at the time included leg raises, individual leg raises, bicycles, rainbow planks and side plank crunches, per Koreaboo.
A YouTuber, @fromlumi, who often shares and tries workout routines by K-Pop idols, including BTS' Jungkook and IVE's Wonyoung, also shared a video of her doing LE SSERAFIM's Kazuha's ab workout to achieve "K-Pop abs."
The workout video showed her doing 20 reps each of reverse crunches, scissor kicks, alt leg stretch, Russian twists, plank twists and side crunches.
Meanwhile, fans who got inspired by Kazuha have been sharing their ab transformation videos on TikTok. After doing Kazuha's exercises and being more active, they noticed significant improvements in their abdominal muscles.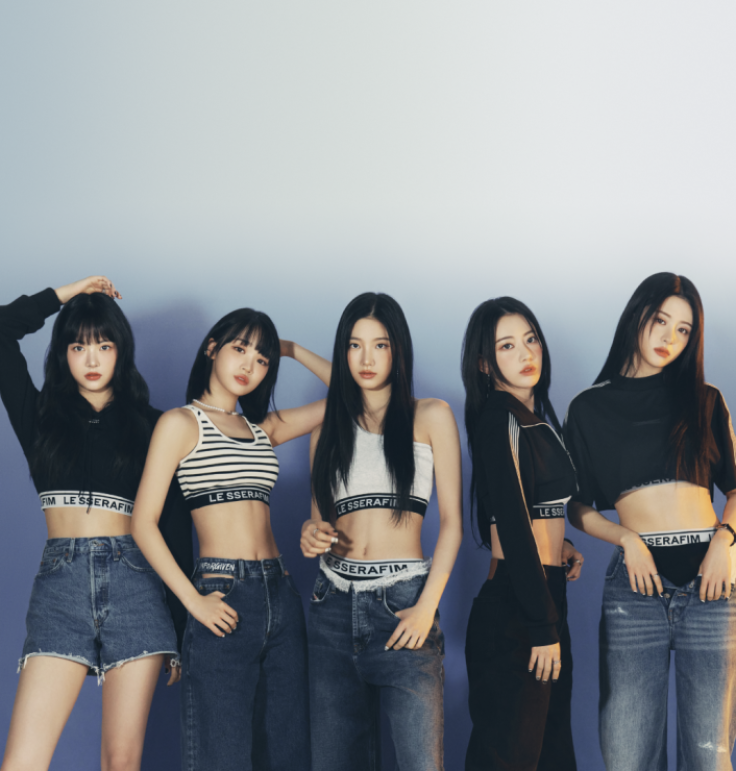 © Copyright IBTimes 2023. All rights reserved.