Lea Michele Pregnant? Baby Bump Sparks Pregnancy Rumors With Boyfriend Cory Monteith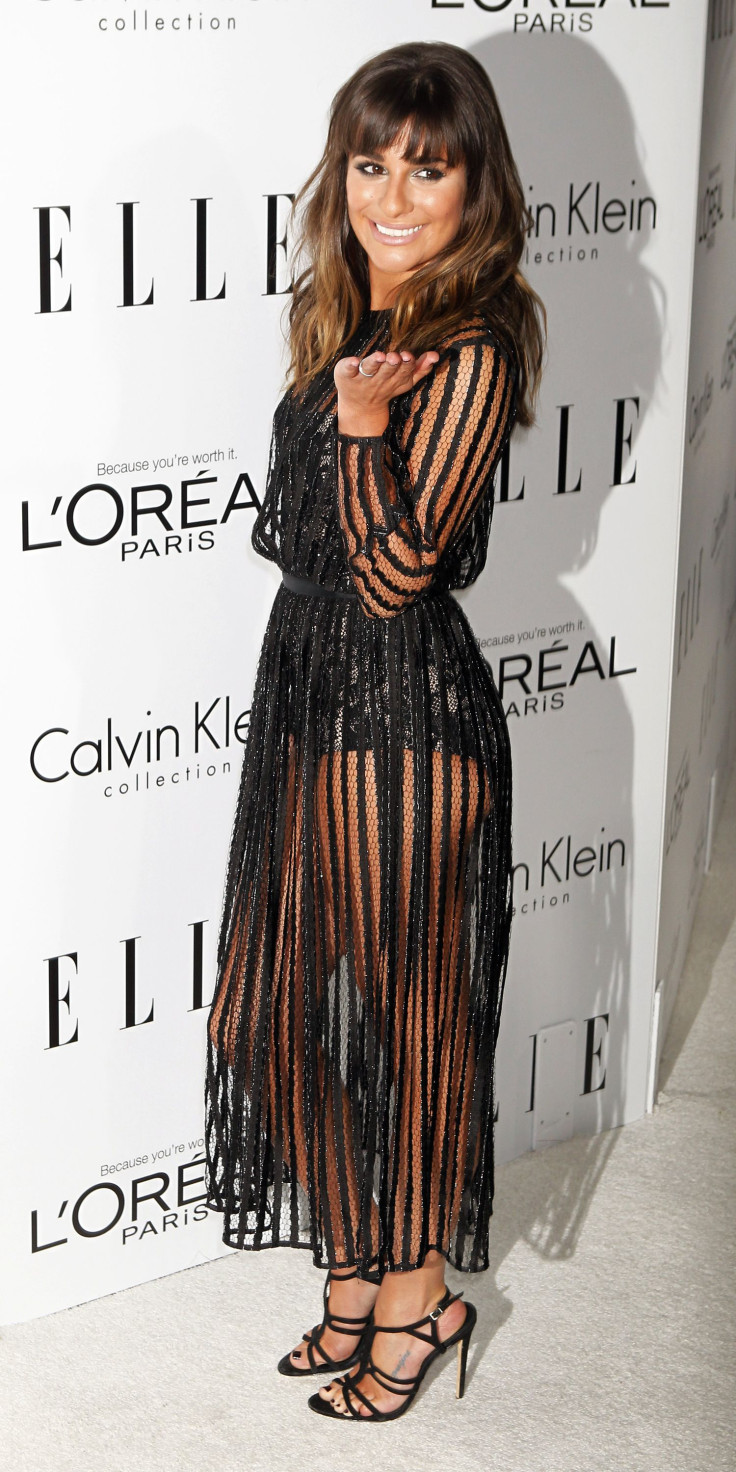 Lea Michele is the latest celebrity to allegedly be pregnant after photos snapped over the weekend showed a small "baby bump" on the "Glee" star.
According to RumorFix which posted the photos, 26-year-old Michele was seen walking the Bellcures Nail Salon in Studio City, Calif. on Saturday. The actress was solo without her co-star boyfriend Cory Monteith wearing a chambray jean shirt over a gray t-shirt. RumorFix noted Michele sported the "baby bump" which she attempted to cover with a giant black handbag.
However, Michele was seen in photos with 30-year-old Monteith on Sunday while grocery shopping and did not appear to be sporting a tummy. Similarly, the actress looked very svelte last week when she attended Elle magazine's 19th Annual Women in Hollywood celebration in Beverly Hills, Calif. Michele wore a sheer black Zimmermann dress with a black bodysuit layered under the sheet overlap dress.
Michele first met boyfriend Monteith on the set of "Glee" and have been dating for some time. Meanwhile, the actress announced last week she will release her first solo album in the future.
"At the studio right now at my first recording session for MY SOLO ALBUM!! I'm so happy and can't wait for you all to hear this record!," Michele wrote on Twitter last week.
© Copyright IBTimes 2023. All rights reserved.