Leah Remini Breaks Silence After Split From Scientology: 'I'm Not About To Shut Up'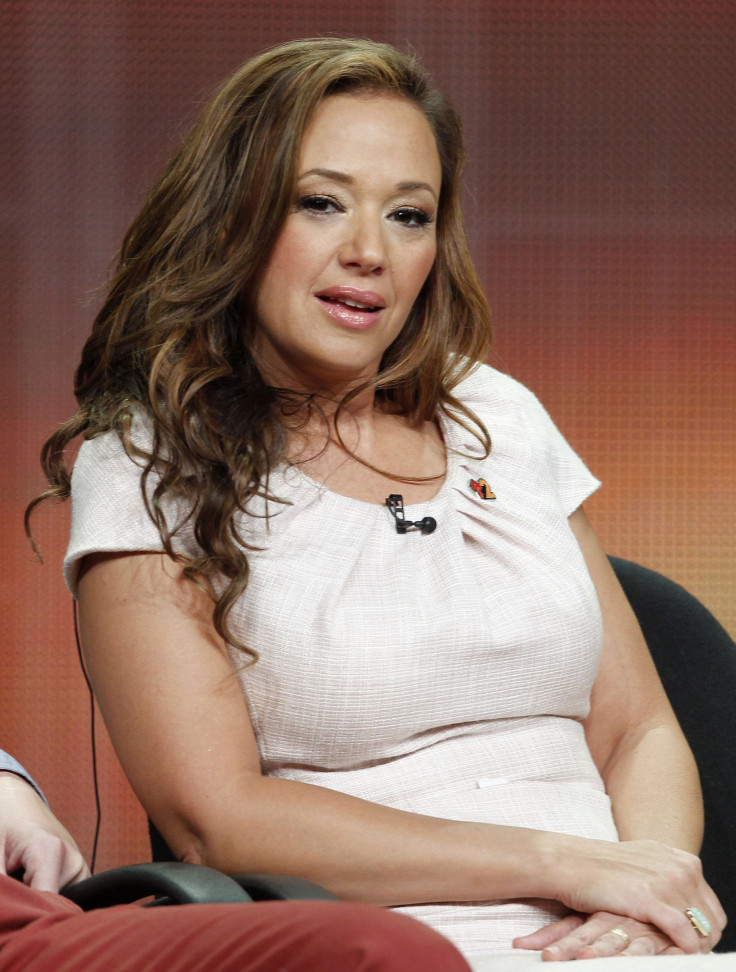 Leah Remini has spoken out for the first time since her controversial split from the Church of Scientology in June.
The "King of Queens" star was at the 15th annual DesignCare event in Malibu, Calif., over the weekend when she spoke to People Magazine about the situation. "We stand united, my family and I, and I think that says a lot about who we are, and what we're about," she said.
"I believe that people should be able to question things," added Remini, 43. "I believe that people should value family, and value friendships, and hold those things sacrosanct. That for me, that's what I'm about. It wouldn't matter what it was, simply because no one is going to tell me how I need to think, no one is going to tell me who I can, and cannot, talk to."
Remini was a Scientologist for 30 years before leaving the religion several weeks ago after a falling out with church leadership. "It doesn't matter, it could be anything," she told People. "I thought about the family being broken up for some other cause, and I'm not about to shut up."
According to ABC News, the trouble began when Remini spoke with David Miscavige, leader of the Church of Scientology, at the 2006 wedding of actor Tom Cruise about the whereabouts of Miscavige's wife, Shelly, who has not been seen in public since 2007. The question reportedly angered the church.
Remini did not let the matter drop. As the New York Post notes, she threatened to go to the police to start an investigation. As a result, Remini was allegedly subjected to years of "interrogations" and "thought modification" by the church. She soon became disenchanted with the church under Miscavige's leadership.
Soon after the news spread of her break from the church, Remini issued a statement. "I wish to share my sincere and heartfelt appreciation for the overwhelming positive responses I have received from the media, my colleagues, and fans around the world," she said. "I am truly grateful and thankful for all your support."
The Church of Scientology, meanwhile, told E! News, "The church respects the privacy of parishioners and has no further comment."
© Copyright IBTimes 2023. All rights reserved.