Leaked Memo Shows How Trump's Lawyer Wanted Pence To Overturn Elections
KEY POINTS
The leaked memo outlined six steps Pence could take to declare Trump the winner of the election
The memo included plans to overthrow Electoral College votes from seven states
Pence argued that the Constitution did not give him the power to overturn the election results
A lawyer who used to work for former President Donald Trump tried to convince former Vice President Mike Pence to overturn the 2020 election results using a six-step plan, according to a new book by Washington Post journalists Bob Woodward and Robert Costa.
In the book "Peril," conservative lawyer John Eastman allegedly sent a two-page memo that outlined several steps Pence could take to overturn the election on Jan. 6, the day when the U.S. Congress was scheduled to confirm the Electoral College votes.
Under Eastman's alleged plan, Pence would declare that there were competing electors in seven states, which would lead to him throwing out the Electoral College votes in the said states, the memo read, a copy of which was obtained by CNN.
Pence would then declare Trump the winner of the election, with 232 Electoral College votes compared to 222 for Joe Biden.
"At the end, he announces that because of the ongoing disputes in the 7 States, there are no electors that can be deemed validly appointed in those States. That means the total number of 'electors appointed' – the language of the 12th Amendment -- is 454," the third step in the memo read.
"A 'majority of the electors appointed' would therefore be 228. There are at this point 232 votes for Trump, 222 votes for Biden. Pence then gavels President Trump as re-elected."
The proposal was first given to Pence on Jan. 4, when Trump attempted to convince the then-vice president that he had the authority to overturn the election.
"You really need to listen to John. He's a respected constitutional scholar. Hear him out," Trump told Pence, according to CNN.
However, Pence refused to intervene, arguing that he did not have the authority beyond counting the votes.
On Jan. 6, just hours before the riot at the U.S. Capitol, Pence again told Trump that the Constitution did not allow him to overturn the results of the election, leading the former president to hold their friendship hostage, the authors wrote in the book.
"No, no, no!" Trump shouted. "You don't understand, Mike. You can do this. I don't want to be your friend anymore if you don't do this."
The memo could be of interest to the House Select Committee who are responsible for investigating the events that led to the insurrection.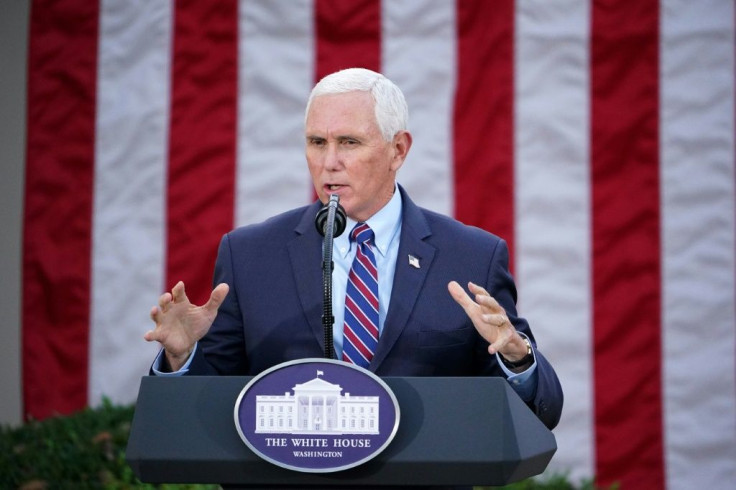 © Copyright IBTimes 2022. All rights reserved.
FOLLOW MORE IBT NEWS ON THE BELOW CHANNELS