The Legacy Of Marriott: Almost A Century Of Sticking By Its People
And CEO Tony Capuano is ensuring the legacy lives on!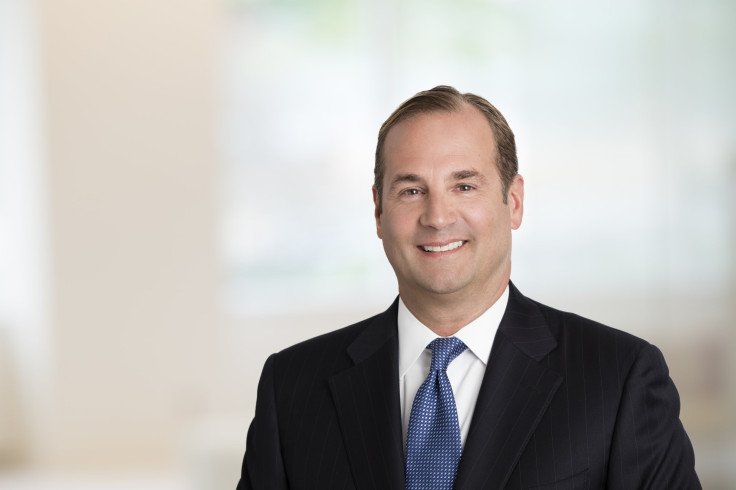 Extensively touring all the company properties is a proud Marriott tradition that creates powerful and engaging relationships between the CEO and the Marriott family of employees around the globe. And new CEO Tony Capuano is happy – nay, privileged – to continue that custom. He makes that abundantly clear in the following series of remarkable personal anecdotes he shared with IBT that demonstrate what makes Marriott the ultimate Social Capital company.
We reached him at "home" at the current corporate headquarters.
On His Incredible and Unique Career at Marriott
"In a 26-year career, I've worked for two CEOs. And in a 94-year history of the company, I'm the fourth CEO. It's almost unrivaled in Am business," Tony shares. What does that say about Marriott?
How Marriott's Legacy of Caring Leadership Creates an Authentic Family
Sure, the top leadership talks about a caring culture. But why do the employees say, "We want to make him proud"?
Way, Way, Way Above and Beyond – Taking Care of Employees Leads to a Passion for Taking Care of Guests
Marriott's culture of caring results in guest anecdotes like this one – remarkable, to be sure, but Tony insists they are far from rare.
How Far Will Marriott's Leadership Go to Respect Their Employees?
The culture of caring that imbues the guest experience starts with caring for employees throughout the organization, and Tony shares more of the legacy that is now on him to continue – like this example of Bill Marriott taking care of an associate in the back-of-house service area of the kitchen. And while this truly is remarkable in one sense, Tony says, "You could do these kinds of conversations with 5,000 associates across our company, and they'd all have a version of that story."
Leadership Stepped Up During the Most Difficult Period in Marriott's History
Tony took over the helm of Marriott in February, upon the passing of President and CEO Arne Sorenson and in the midst of the Covid pandemic. Filling Arne's shoes was only one of the challenges facing Marriott at that time, as Tony ticks them off – but then he explains how the culture and the empowering support of Marriott's family of associates provides the tools for his success.
Marriott's Unique Business Model – Partnership Is Better Than Ownership
The culture also provides the framework for decision-making in what Tony describes as a unique business model of a company that has a global presence and impact but actually owns only 20 hotels. That all leads to an even greater sense of community in the company.
Creating Opportunities for Partners and Employees to Take Customer Loyalty to an Unprecedented Level Unrivaled by Any Other Hotel Chain in the World
Working back up out of the pandemic means continuing to grow and improve Marriott's core lodging business, of course, Tony tells us. "But I think the other piece is, you'll continue to see, under the umbrella of Bonvoy – which is our loyalty program – we'll continue to explore the opportunities for business adjacencies that create opportunities for our associates, growth opportunities for our partners, and tremendous new ways to better connect with the company for our guests."
How Marriott Is Using Its 'Human Capital' Model to Reignite the Travel Business
Baldly stating, "At its very core, the hospitality business is about human connections," Tony notes that if Marriott doesn't have associates who are deeply engaged and passionate about the company and passionate about going that extra mile to meet guests' needs, the company will never reach its potential. We've heard a few stories of how this philosophy has taken Marriott through its first 94 years; now, Tony tells us about plans to strengthen it for the next 94 years.
Success Is about More Than Numbers: 'I'm Delighted to Do This Interview'
Why? "Because so much of what I talk about in my current role is the quarterly results and our liquidity and the strength of our balance sheet and the pace of our unit growth" – rather than "the social impact that corporations can have."
FOR FREE to continue reading
✔️ Unlock the full content of International Business Times UK for free
offer available for a limited time only
✔️ Easily manage your Newsletters subscriptions and save your favourite articles
✔️ No payment method required
Already have an account?
Log in
© Copyright IBTimes 2023. All rights reserved.