Legal Marijuana In The US: More Americans Want The Feds To Follow State Cannabis Laws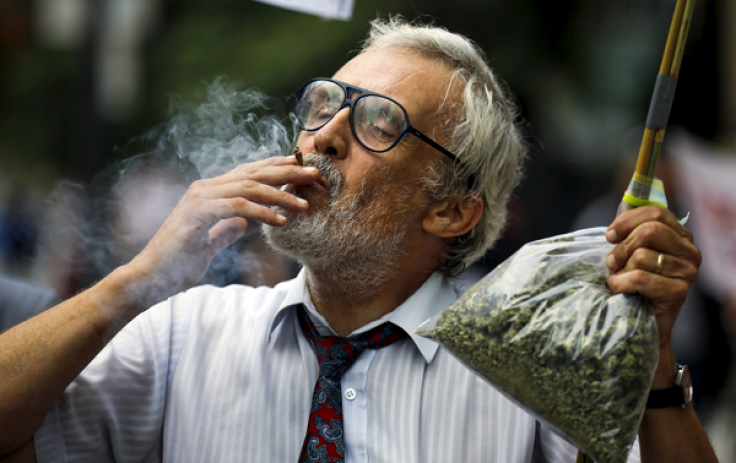 A majority of Americans feel as though the federal government shouldn't meddle with states that have legalized marijuana medically or recreationally, according to a Quinnipiac poll Thursday. The poll was released not long after White House Press Secretary Sean Spicer said there would be "greater enforcement" of federal marijuana laws regarding recreational pot.
The poll, which surveyed 1,323 voters nationwide between Feb. 16 and Feb. 21, found 71 percent of voters believed the government shouldn't enforce federal laws against states that have legalized marijuana for medical or recreational use while only a mere 23 percent of voters said that the feds should continue to uphold the federal law on legal states.
Currently, 28 states, as well as the District of Columbia, allow marijuana use in some capacity. However, after five more states adopted recreational legislation allowing adults 21 and up to consume marijuana as they please (resulting in eight states total with recreational laws now), even more states were considering adopting recreational laws similar to the states' alcohol laws. Fifty-nine percent of voters said marijuana should be made completely legal, according to the poll, while a whopping 93 percent supported legalized marijuana for medicinal purposes.
During Spicer's media briefing, he recognized that there was a major difference between legalized medical marijuana compared to recreational marijuana, noting that President Donald Trump understood the drug brought "comfort" to patients suffering from chronic and severe illnesses. However, Spicer said the administration believes marijuana shouldn't be legalized for recreational purposes during a time when the country was facing an opioid epidemic.
"There's a big difference between the medical use, which congress has through an appropriations writer in 2014 made very clear what their intent was in terms of how the Department of Justice would handle that issue. That's very different than the recreational use, which is something I think the Department of Justice will be further looking into," Spicer said.
© Copyright IBTimes 2023. All rights reserved.