'Legends Of Tomorrow' Season 3 To Reunite 'Titanic' Co-Stars Victor Garber, Billy Zane [SPOILERS]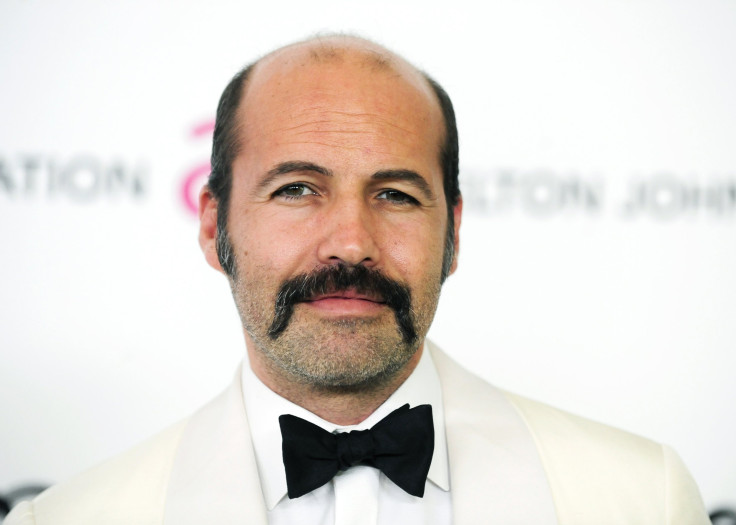 "Legends of Tomorrow" will stage an onscreen reunion between "Titanic" co-stars Victor Garber and Billy Zane.
According to Entertainment Weekly, Zane has been cast as P.T. Barnum, the founder of Barnum & Bailey Circus, in the upcoming Season 3 of the CW series. "Obviously, we couldn't resist putting Victor Garber and Billy Zane back on screen for the first time since the 'Titanic,'" executive producer Phil Klemmer told the website when announcing Zane's casting. "But I've wanted to bring Billy onto 'Legends' every since I saw him in a friend's comedy pilot. I'm not sure that people know how funny Billy is, although we cast him as P.T. Barnum because we knew that he would be able to find the soul beneath the larger-than-life showman."
READ: Is Arthur Darvill a series regular in Season 3 of "Legends of Tomorrow"?
Although the phrase "There's a sucker born every minute" is closely associated with Barnum, Klemmer said that Barnum never coined that saying. "He was less a conman, more the father of modern advertising," Klemmer said of Barnum who was best remembered for promoting celebrated hoaxes. "[He's] a guy who made things 'go viral' before that was a thing. Sure, in one sense, he's the villain of our story, but in another, he's just a guy who wants to put on a good show. Anyone who works in TV can relate to that, right?! Anyway, Billy seemed like the perfect guy to get that duality."
Zane played the fictional role of Caledon N. "Cal" Hockley in "Titanic," while Garber — who plays Dr. Martin Stein/one-half of Firestorm on "Legends" — portrayed the real-life role of Thomas Andrews in the James Cameron-directed flick starring Leonardo DiCaprio and Kate Winslet.
Zane's casting news was announced a week after it was revealed that Tala Ashe landed the series regular role of Zari Adrianna Tomaz in Season 3 of the superhero show.
According to the synopsis for Season 3 of "Legends of Tomorrow," the Legends are going to face off against Rip Hunter (Arthur Darvill) and his newly established group called the Time Bureau. The Time Bureau also keeps the timeline safe, but they don't approve of the Legends' methods of policing time. The Legends are going to challenge the Time Bureau's authority over the timeline and insist that however disordered their methods may be, some problems are beyond the Time Bureau's capabilities and can only be fixed by Legends.
"Legends of Tomorrow" Season 3 will premiere on Tuesday, Oct. 10 at 9 p.m. EDT on The CW.
© Copyright IBTimes 2023. All rights reserved.