'Legends Of Tomorrow': Caity Lotz Wants To Explore Sara, Leonard's Romance In Season 3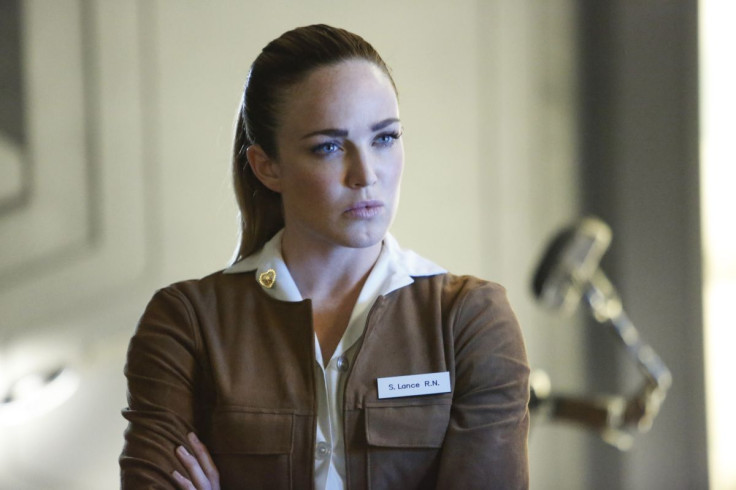 Caity Lotz wants to continue the shortlived romance between her character Sara Lance and Wentworth Miller's Leonard Snart in Season 3 of "Legends of Tomorrow."
In an interview with The Hollywood Reporter, Lotz said that she likes to see Sara have a more a serious romantic relationship next season.
"There have been a lot of flings for Sara this Season [2], which have been fun," Lotz said. "[Although] it's hard to have a relationship when you live on a time ship, I would love for her to be able to find another deeper relationship like her and Nyssa (Katrina Law) had [in 'Arrow'], [or] maybe even explore the 'Captain Canary' thing."
READ: Will Arthur Darvill return as Rip Hunter for "Legends of Tomorrow" Season 3?
"Captain Canary" is the ship name created by fans for Captain Cold (Leonard) and White Canary (Sara). The romance between the two started in Season 1, but abruptly ended when Leonard sacrificed his life for the team towards the end of the show's freshman run. Although Leonard returned in the latter part of Season 2, the kiss that happened between him and Sara in Season 1 was not addressed, much to Lotz's disappointment.
"It's a bummer," Lotz told Entertainment Weekly in March after it was revealed that Leonard's return to the series would not explore his past romance with Sara. "I really wanted to [play that with Wentworth], but hopefully they're saving it for another time."
"The focus of Leonard's [Season 2 return is] his relationship with Mick (Dominic Purcell), the original bromance," Lotz said. "[So] I was really bummed … because I wanted to, in the alternative reality ['Doomworld'], for Sara and Snart to be dating like a little Bonnie and Clyde. But the Rory-Snart relationship is really important, and they had a lot of story left to do with that, so we don't get to see any of that in this one, but hopefully later; hopefully we're saving it for later."
At the of end of Season 2 finale, Mick (Dominic Purcell) erased Leonard's memory and brought him back to Central City 2014 where Eobard (Matt Letscher) scooped him out to be part of the Legion of Doom. So it's unclear whether the show will bring back Leonard for Season 3 and explore his seemingly unfinished love story with Sara.
Would you like the series to continue Sara and Leonard's romantic storyline in Season 3? Sound off in the comments below!
© Copyright IBTimes 2023. All rights reserved.