Les Hinton, Rebekah Brooks Resign: What's Murdoch's Next Move?
Analysis: The News Corp. head might have to change his ways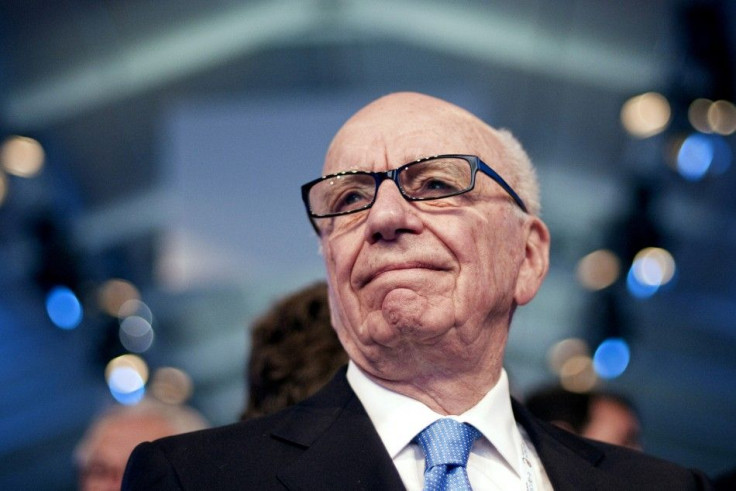 Two of Rupert Murdoch's most trusted lieutenants resigned on Friday, leaving the Australian media mogul as vulnerable as ever.
Les Hinton, CEO of Dow Jones, and Rebekah Brooks, chief of News International, were both forced to resign in light of the News of the World phone-hacking scandal. Hinton has been with Murdoch for over 50 years, but was unable to escape the damning nature of the Milly Dowler case.
Hinton was chairman of News International while Brooks was editor of News of the World during the British tabloid's alleged main years of phone-hacking. Brooks immediately faced calls for her resignation, but Hinton had remained in the background for quite a bit of the action.
His testimony to British Parliament in 2007 and 2009 that the celebrity phone-hacking was an isolated issue clearly proved to be untrue, but the attention appeared to be squarely focused on Brooks and not on Hinton.
The resignation of Hinton, which was possibly coerced by Murdoch, just shows how bad the situation is. Yes Hinton was going to face some heat eventually, but to see the publisher of the Wall Street Journal resign is a bit shocking, especially given the paper's sterling history.
Murdoch will now try to find some up and coming employee to take over for Hinton, though he likely won't be able to replicate the bond he had with Hinton.
Whatever next move Murdoch decides to make will be heavily scrutinized. Critics had already blasted Murdoch for his purchase of the Wall Street Journal in 2007 and insertion of Hinton as its head. Just imagine the backlash he will face if he doesn't hire someone reputable to take over as publisher for one of, if not the, nation's most well-regarded newspapers.
Going forward Murdoch is going to have to slink into the shadows to avoid major criticism, something that might be difficult for him to achieve. Murdoch in the past has loved to influence politicians, public discourse, and anything else he can get his hands on. That's going to have to stop.
Perhaps the United Kingdom is even more screwed up than initially thought, but it's doubtful that politicians are going to be running to Murdoch for approval. The way that Prime Minister David Cameron and others have attacked Murdoch and his operations shows a new wave coming in.
And in the United States, politicians are already calling on Murdoch to testify in front of Congress about his publication's actions.
That means that he isn't going to be able to use his newspapers, particularly the New York Post in the United States, as a vehicle for his propaganda.
Murdoch might still get away with allowing Roger Ailes to run wild with Fox News, but you better believe that investigators will be looking into that company closer. Especially given how paranoid Ailes is and stories suggesting in the past he might have hacked into private phone records.
If anyone finds out improprieties in Fox News, it could be all downhill for Murdoch. He could always sacrifice Ailes, as part of his blue plan on dealing with crises, but investors are only going to believe in him for so long.
The Australian will have to truly reconsider his ways of doing business. No longer should get the story at all costs be accepted for News Corp. publications. It allowed his properties to break incredible stories over the years, but the public has shown pretty convincingly it will not stand for unethical measures like phone-hacking.
This is particularly important because the next time a scandal comes up, it could be Rupert's son James' head on the line. And who wants to throw a son under the bus?
Even Murdoch should be above that.
FOLLOW MORE IBT NEWS ON THE BELOW CHANNELS