'Lethal Weapon' Renewed For Season 3; Seann William Scott Replaces Clayne Crawford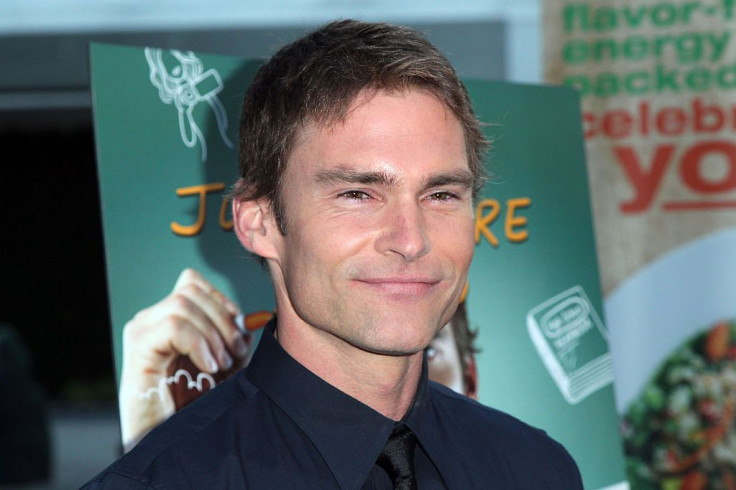 "Lethal Weapon" will return for another season, but without one of its original stars.
Fox has renewed the buddy cop series for Season 3, but Clayne Crawford, who played Martin Riggs in the first two seasons, will not come back. Instead, the network has recruited "American Pie" actor Seann William Scott to star opposite Damon Wayans.
In his first series-regular TV role, Scott will play a new character who partners up with Wayans' Roger Murtaugh. While details on Scott's character are being kept under wraps, sources told The Hollywood Reporter that the 41-year-old actor may portray the brother to Crawford's Riggs, who seemingly died at the end of the Season 2 finale.
"Seann is a fantastic addition to this already amazing cast," said Fox Entertainment president Michael Thorn in a statement. "'Lethal Weapon' is packed with action, drama and pure fun and we can't wait to see Damon and Seann together on screen. [Series creator] Matt Miller, his incredible team and everyone at Warner Bros. have been tremendous partners, and we're thrilled to bring this show back for another season."
Sources told Entertainment Weekly that the decision of studio Warner Bros. to not pick up Crawford's contract for the third season was due to the actor exhibiting a pattern of toxic behavior on set. Though Crawford received disciplinary actions, the actor's poor behavior reportedly continued. Sources revealed that a couple of crew members even resigned over the "Rectify" alum's actions.
Sources told Deadline that the decision to replace Crawford was not made lightly, as it could've jeopardized the future of the series that is a profit-generator for the studio. The sources noted that the decision to not renew Crawford's contract stemmed from the studio's zero-tolerance policy on behavior that is deemed inappropriate.
Though getting fired from the show is definitely heartbreaking for Crawford, the actor appears to have handled the news with finesse. "To my cast and crew - CONGRATULATIONS on Season 3! To the Fans - Thank you for the overwhelming support and love," Crawford wrote on Instagram, alongside a somber silhouette photo of him. "Riggs was a dream role and the experience will live with me forever. My heart is full. Good Luck nxt season!!"
Do you think Scott would make a good replacement for Crawford? Let us know your thoughts in the comments section below!
© Copyright IBTimes 2023. All rights reserved.